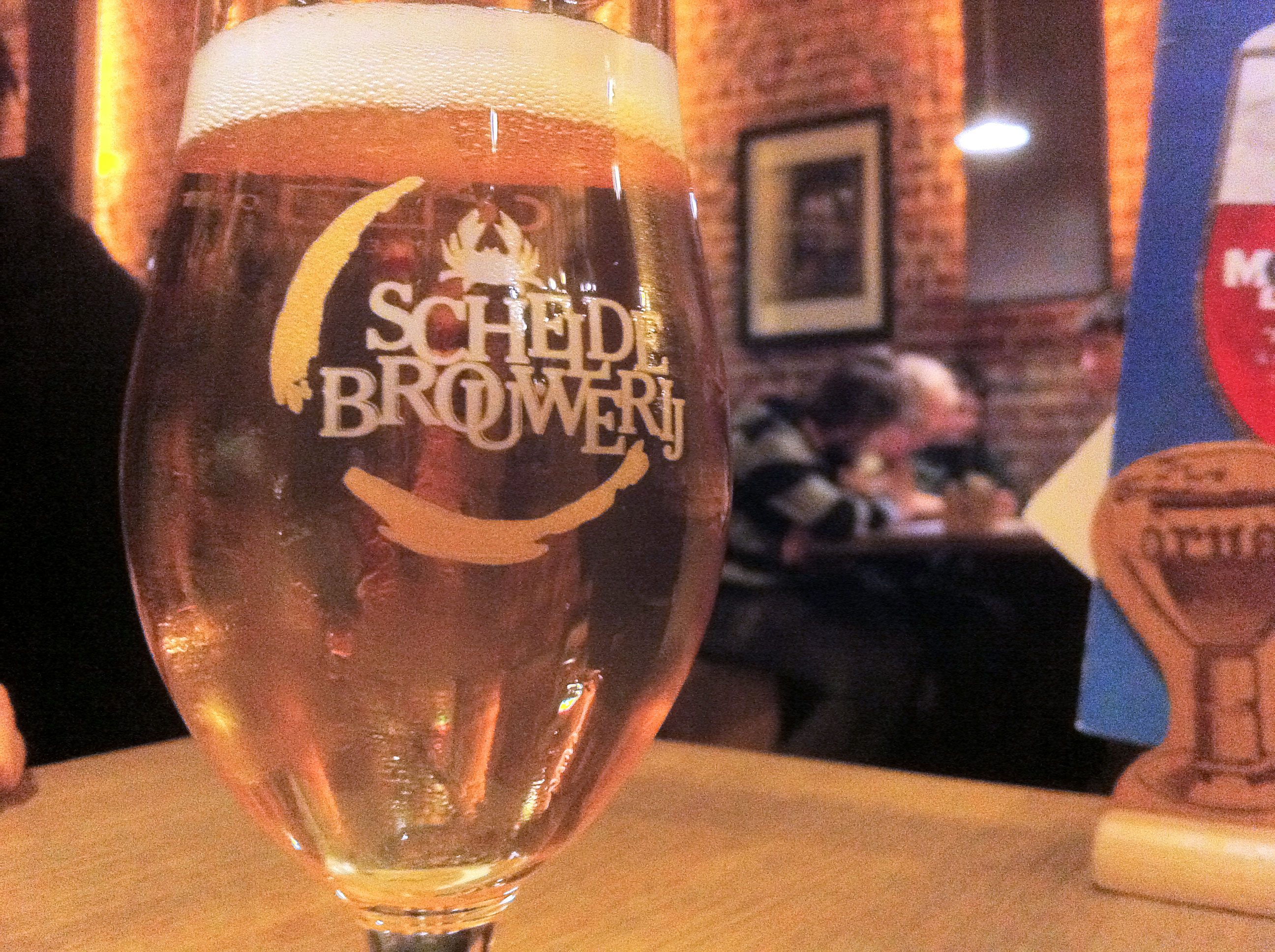 A Beer for Seamen, a priori
This Zeezuiper – literally, "Sea drunkard" –, which I here drank on tap, is a golden triple-fermented beer with 8% volume alcohol. Medium carbonated with a clean body, it has a perfect equalizing hop and malt balance, as proper for the style. It releases a dash of coriander and a clean typical Belgian yeast flavor.
Alcohol is well disguised by the taste, in fact, and leaves a warming feeling, what has to please seamen, it seems. But it's a nice authentic Belgian tripel, bitter in the finish. Refreshing and apparently smooth, it's a very drinkable strong ale.
Launched in 1994 by Kees van Loenhout and Peter van der Eijnden, the Schelde Brewery is located in Hoogstraten (province of Antwerp, Belgium). In 2000, the property was transferred to Jan and Frans Ooms.