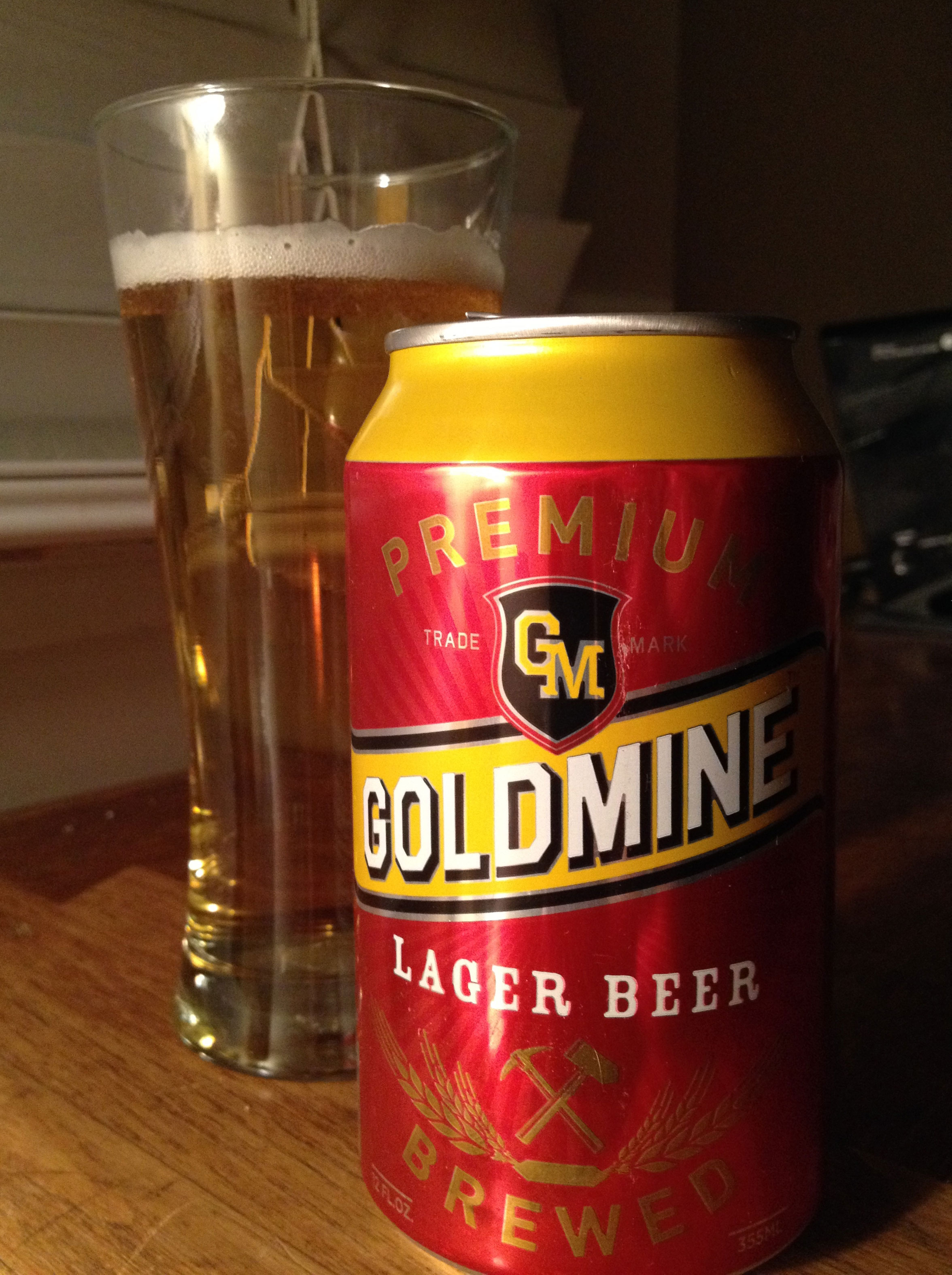 Goldmine Adjunct Lager
Some beers are experiences unto themselves; others are casual, unobtrusive additions to a moment. That's what the majority of American adjunct lagers are—something to drink after golf, at a picnic, or while watching football. Goldmine Adjunct Lager is a pedestrian beer from Rochester, New York's Gold Mine Brews, but it's a step up from its mass-market counterparts.
The pale head disappears in moments from atop the clear, yellow golden brew, and the nose is a familiar blend of corn, malt, and a hint of citrus—a variation on other beers like it. It's watery enough to make Goldmine Light hard to imagine, and the mild lemony sweetness is merely pleasant. Perhaps because Goldmine offers such mundane pleasures, little is lost by drinking it straight from the can.
Goldmine is clearly brewed — by the Genesee Brewing Company — to deliver the Budweiser/Miller/Coors experience to people who don't want to buy from the big three, and the price — $3.99 for a six-pack—similarly plays to that crowd. The can Goldmine is sold in isn't ironic or retro. Like everything about the beer, it's a nod to how the beer fits in its drinker's life.