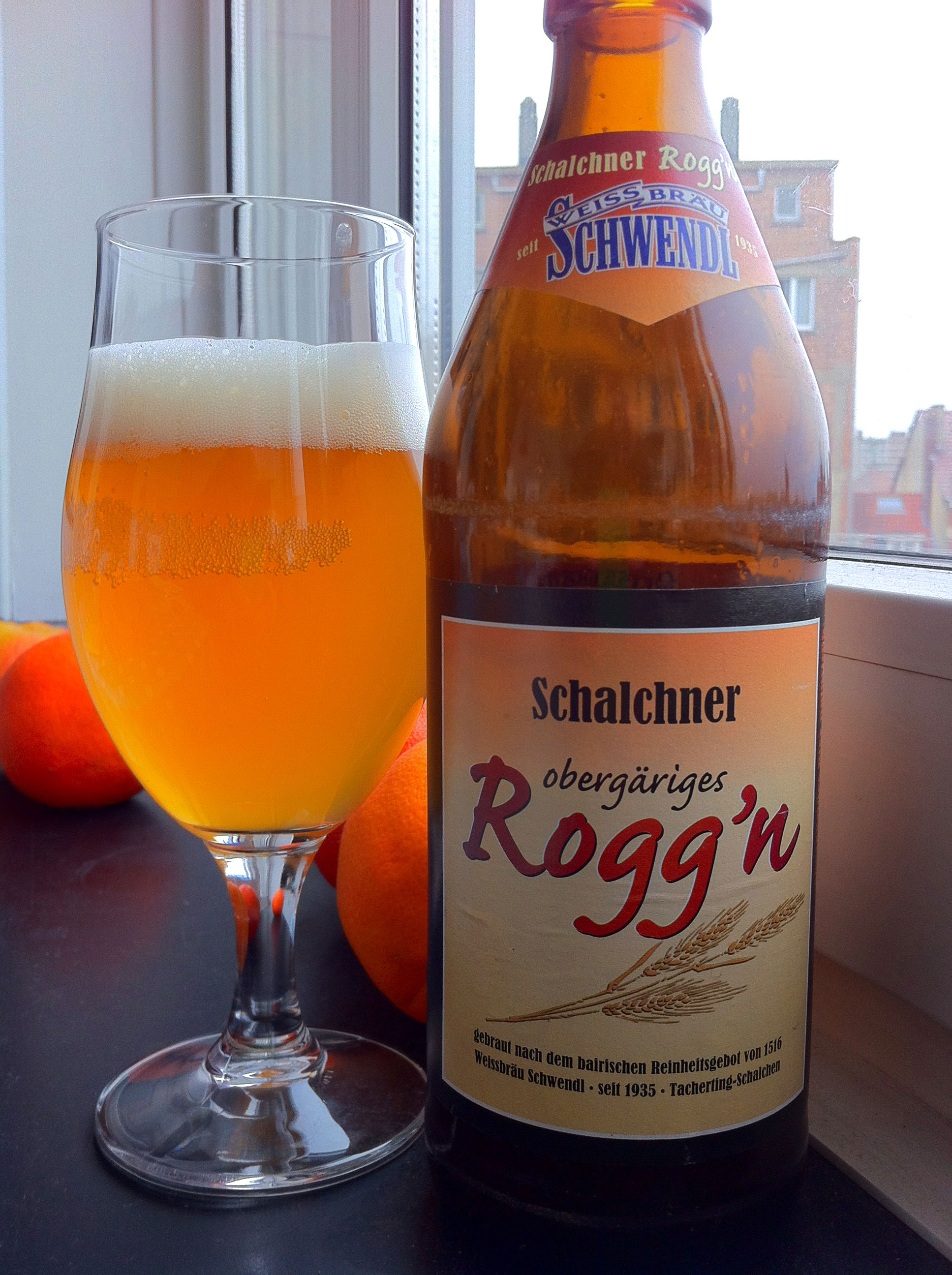 First Class Bavarian RyePA
Beer and rye are old news. They have been combined since the Middle Ages, and especially in the eastern part of Europe. The Finns call it Kalja; the Poles, the Russians and Ukrainians Kvas; and the Germans Roggenbier. They all used it in domestic admixtures. Now, malted rye replaces a portion of the barley malt (60%, in general). With reference to IPA and its burgeoning popularity, we sometimes call this style "RyePA".
With its 4.9% ABV, this Rogg'n is typical of the modern version that we saw appearing in Bavaria for a little more than two decades. Bittersweet as is proper, it's close to a Hefeweizen — as dry, as spicy, and as yeasty. This Rogg'n is perfectly balanced and very flavorful. It exudes the elegant character of excellent products that can only please.
The Weissbräu Schwendl is located in Tacherting (Bavaria, Germany) and began brewing in 1935. The family tradition continues with Anton Schwendl, the current master brewer.