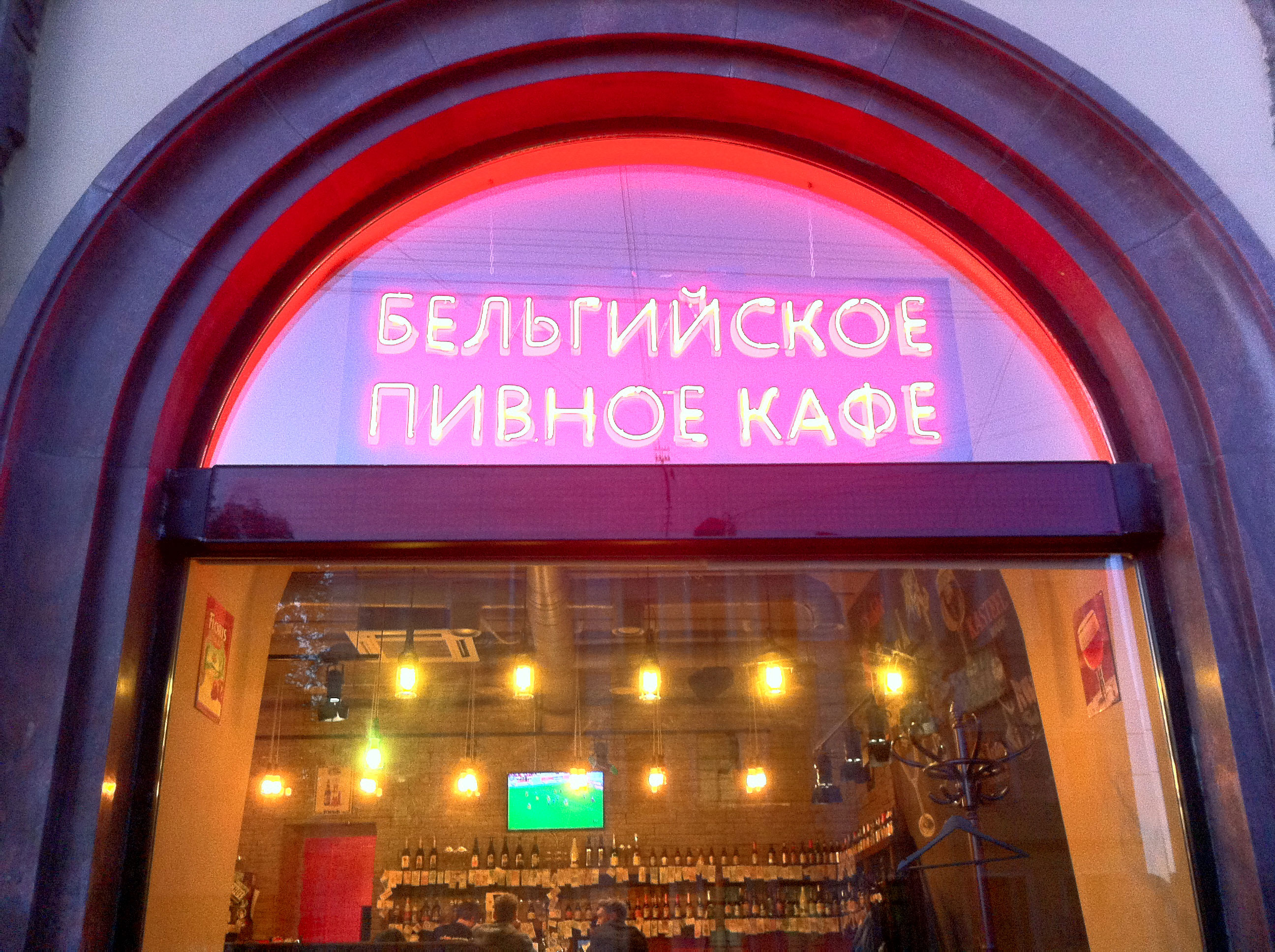 Kwak-Inn St Petersburg
St Petersburg (59°57′N 30°18′E), the old Petrograd and Leningrad, is the second-largest city in Russia, and the sixth-largest in Europe — but in fact second-largest in terms of area. It's a vast town that spreads out along the Neva River, at the head of the Gulf of Finland on the Baltic Sea.
There are of course numerous cafés. It gets more complicated when you're looking for a bar specialized in craft beers. But they exist! But one has to stride across many long streets away from the historic center.
The one that I found is situated on the Zvenigorodskaya Ulitsa — and not on the Bolshoy Prospekt, as indicated by some websites for travellers… This is just south of the Fontanka Canal, near the Bryantsev Youth Theatre. To tell the truth, the area is clearly less tourist-oriented than the one that concentrates the city's wonders. In fact, I would not have found this place without the help of a young Peterburgian, a chap who's really crazy for craft beers. I thank him for it.
The first surprise is the trading name: Kwak-Inn. Kwak is one of the brands of the Bosteels Brewery (Buggenhout, East Flanders, Belgium), of which we've already had the opportunity to speak. I knew that Bosteels was also a specialist in the field of outfitting cafés and inns. But I did not expect to find one in Russia.
But it's time to open the door.
Here, beer lovers are at home. The atmosphere is friendly, and the offer is wide. Inevitably, Belgium is in the spotlight, but you can also order Scottish, American or German craft beers, draft or in bottle — the same good labels as in a brewpub in London, Brussels or Los Angeles. I even picked up an unexpected beer from the Urals, but that's another story; watch this space. Clearly, this is a spot for aficionados who come here to avoid the big industrial brands. The only flaw is the big television screens broadcasting football matches. That was hard to take…