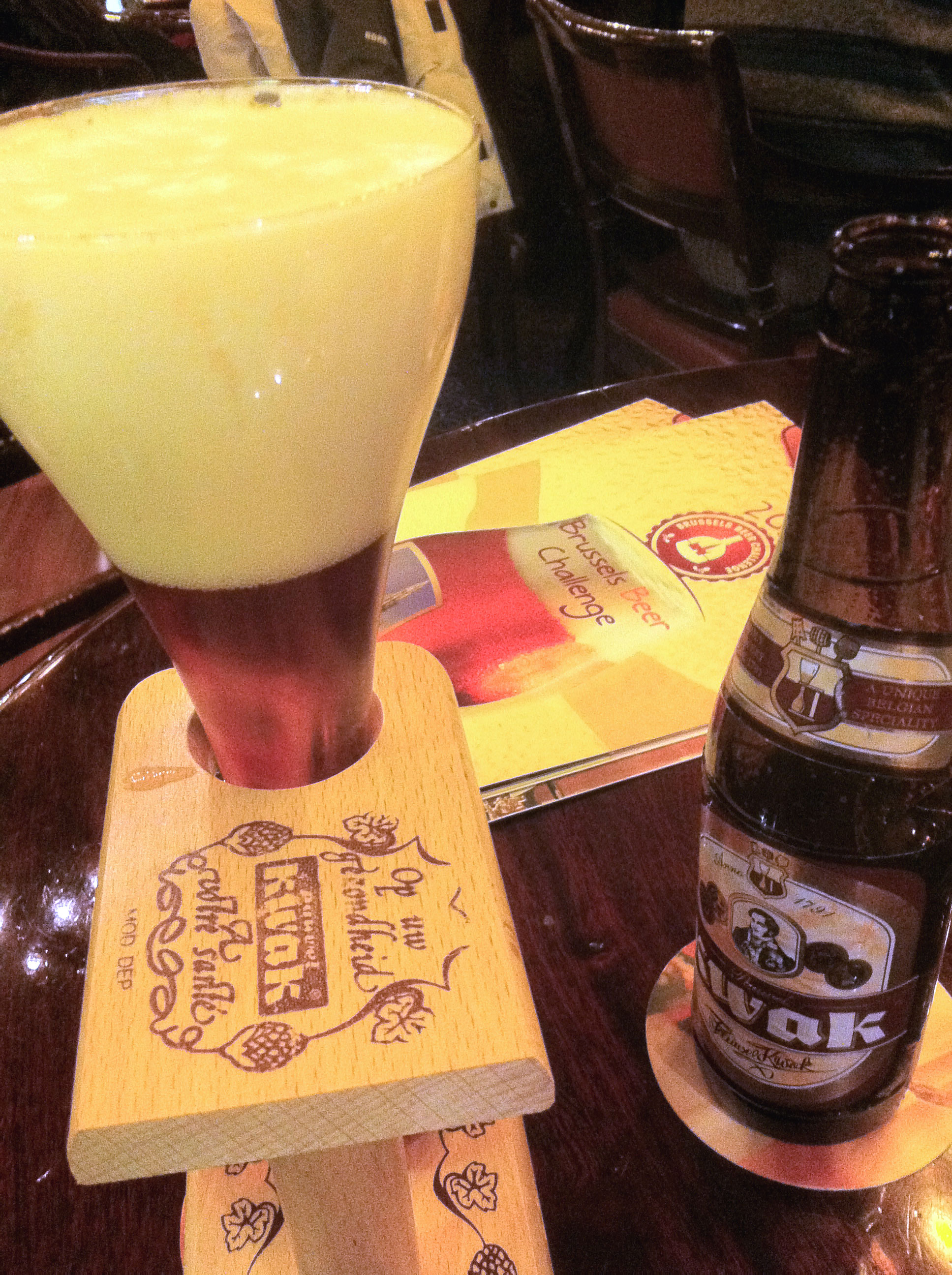 Between Curiosity and Tradition
Those who already have drunk a Kwak know they must be wary. Its curious glass can hide a nasty surprise: The beer could explode in your face! When the glass is strongly titled, the air blocked in its bulbous bottom creates an effect of propulsion. Watch your clothes! In fact, this glass was created in the early 19th century so that coachmen could hang it on their diligence (now, it's held upright in a wooden stand).
The Bosteels Brewery was founded in 1791 by Pauwel Kwak, who also possessed a busy inn. And the brewery still belongs to the same family, in Buggenhout (East Flanders, Belgium).
This amber ale has relatively little hoppiness. We especially note the caramelized malt, the yeast, and a mix of honeyed spices. The alcohol is pretty well hidden, though the product comes in at 8.4% ABV.
I had it in the bar "Le 31" of the Metropole Hotel, in downtown Brussels. Probably the ideal location for tasting Kwak: I don't really know why, but the beer blended with a good sweetness that agreed perfectly with the 19th-century style of this luxurious place.