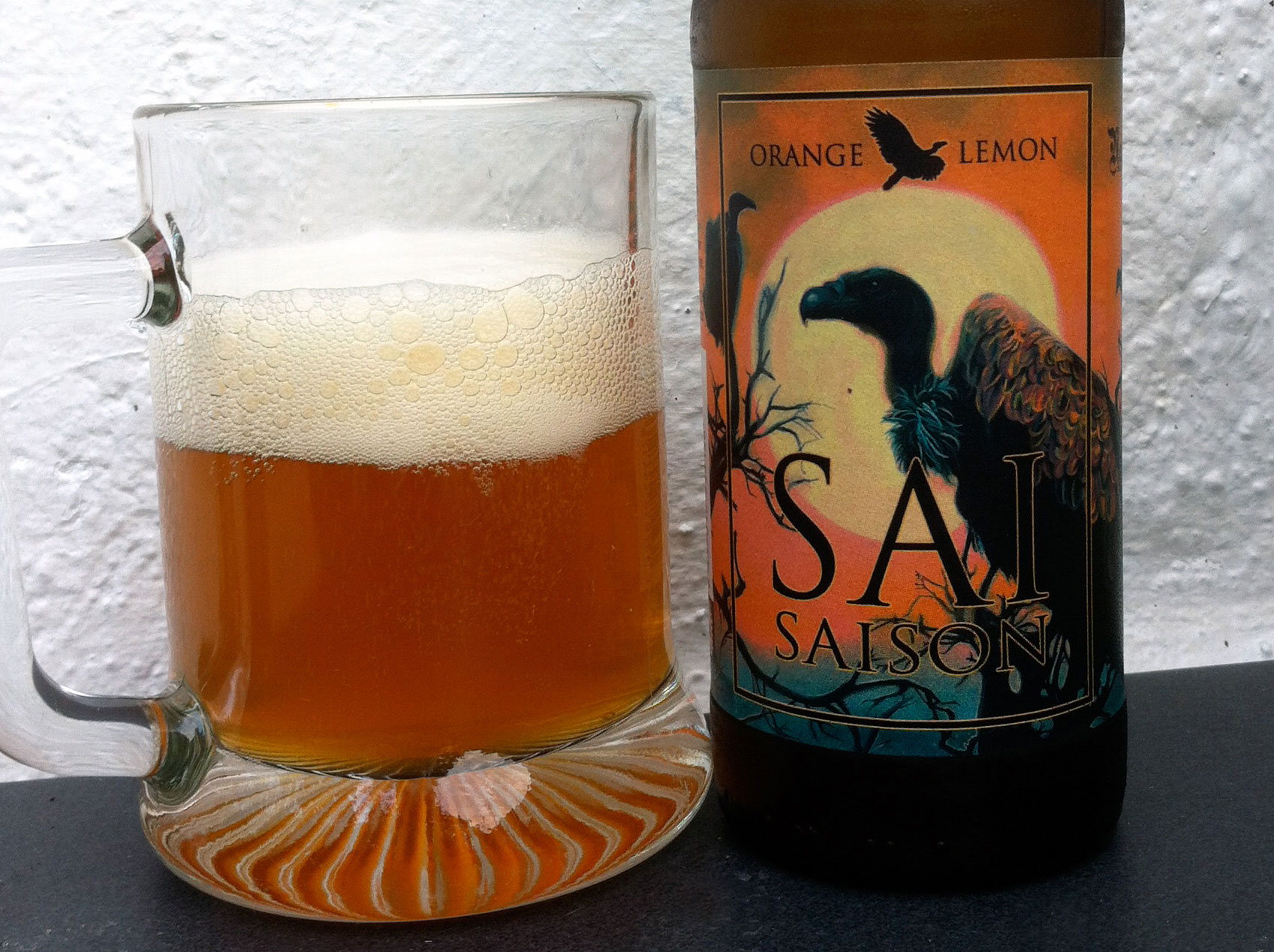 Spanish Seasonality
Not many people know that Spain is Europe's third-largest beer producer (after Germany and the UK). As is happening elsewhere, the country sees craft brewing as an emerging trend. And, despite the recent recession, the movement is now well established. Everywhere, the Craft Revolution is paving the road forward!
Naparbier (Pamplona, Navarre), founded by Juan Rodriguez and Sven Bosch, is a co-op microbrewery developing, as they say, "uncompromising beer."
Here is their "Sai Saison" — sai means "vulture" in Basque —, a 7%-ABV fruity beer made with French Saison yeast, Pils, Wheat and Munich malts, and Hallertau Tradition and Citra hops. The label announces orange and lemon, and we're not disappointed at all. Flavors and aromas are very well balanced, and the result is an innovative and elegant Saison that avoids being only fancy.