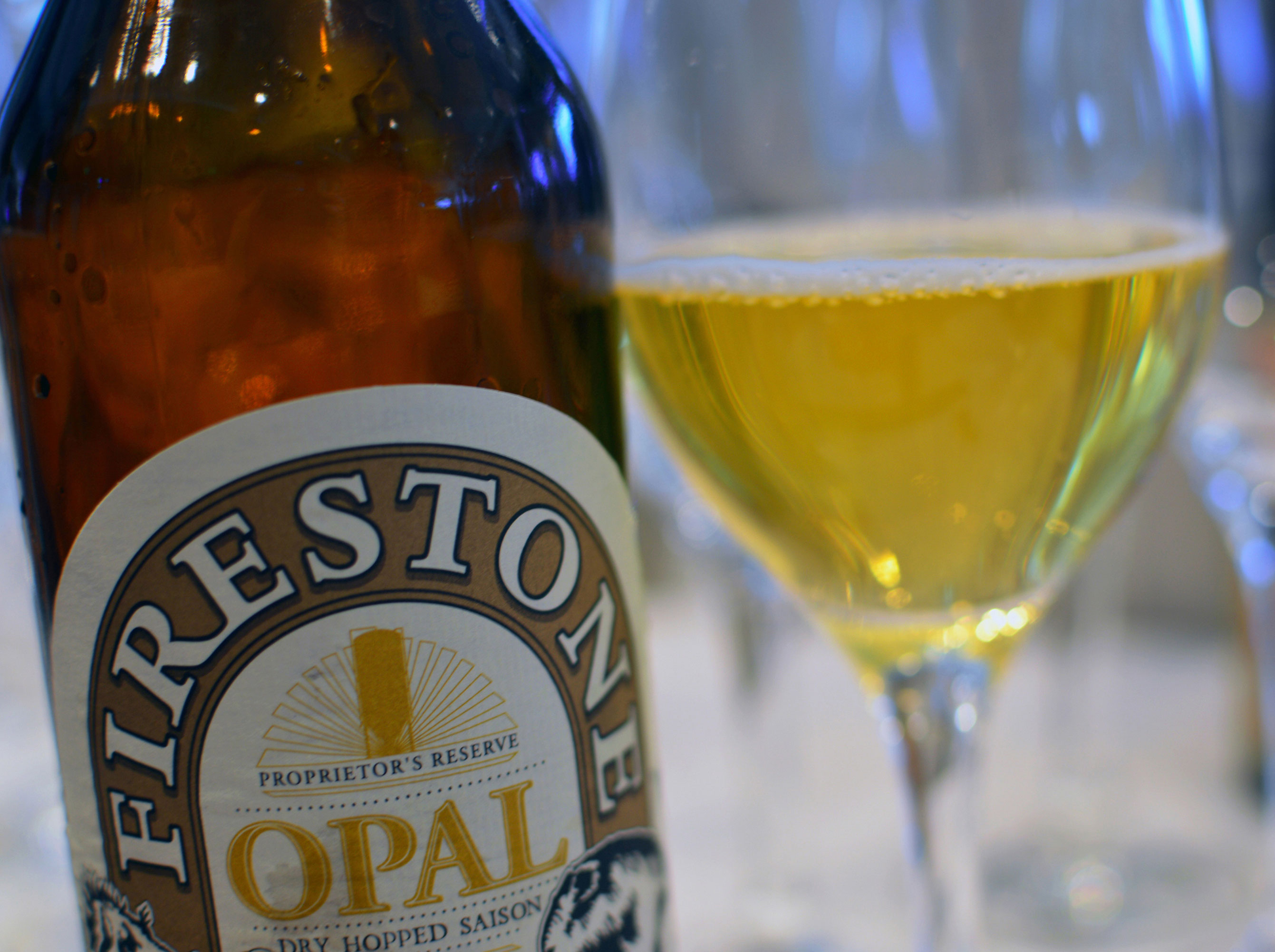 Firestone Walker's Opal
Firestone Walker's Opal is part of its Proprietor's Reserve Series, which consist of creatively imagined year round beers that stimulate the imagination as well as the palate. Opal is a dry-hopped saison, a pale golden farmhouse ale with Hallertau Blanc hops on the finish, providing a passionfruit and lemongrass aroma and flavor.
The Belgian yeast used to accentuate the style is spicy but finished dry and crisp on the palate, with a lively carbonation. Harkening back to the farmhouse traditions of the Wallonian region of Belgium, Opal shimmers like the precious stone it's named for and is reminiscent of a dry sauvignon blanc white wine. The beer's light body, delicate flavors, and effervescence creates an eminently pleasurable glass of beer to drink, suitable for pairing with food, everyday drinking, and special occasions.