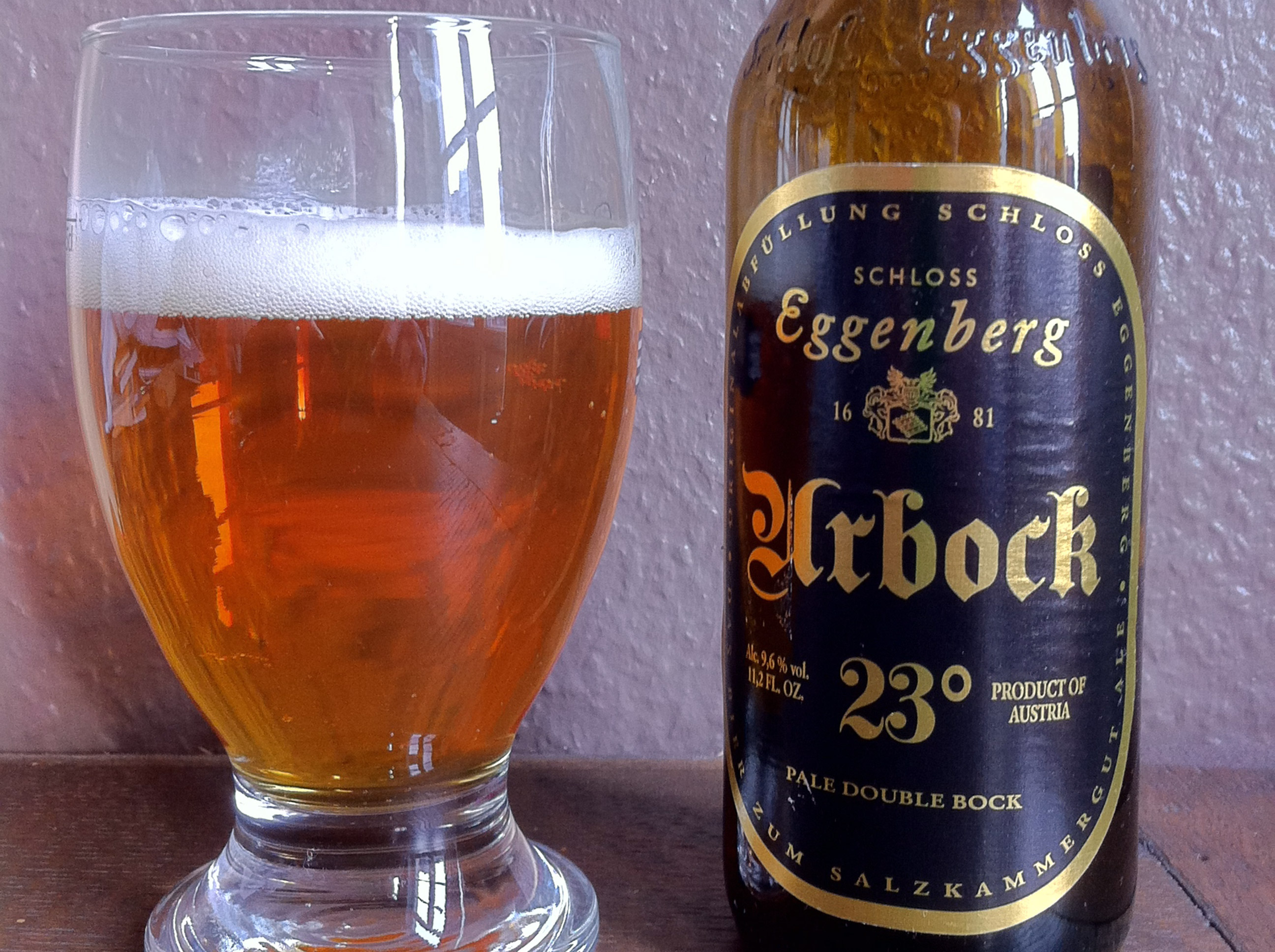 Hot Touch to Sip
Surely, here we sit with what we can call an old beer. Indeed, the bock style goes back to the 14th century. This beer of German origin is in fact a strong lager. And as this one is a doppelbock (double bock) one can say that it is a very strong lager. The proof is in the numbers: 9.6% ABV (we're talking about a very burly lager…).
This alcohol content is not a real surprise – not coming from the Brauerei Schloss Eggenberg (Vorchdorf, Upper Austria, Austria – the oldest family-owned brewery in the country), since our first beer from this brewery titrated 14% ABV (see "Explosive Santa Claus' Beer in Austria"). They seem to like large-bore engines…
From the first sip you understand immediately that this pale version of the style is dedicated to sweet malt. But not solely. This quite flat Urbock 23° celebrates its alcoholic content. By comparison, it almost seems stronger than the Santa Claus! I'm tempted to summarize it thusly: bread aromas, alcoholic flavors with notes of light caramel.
Beyond doubt, this is a warming beer. Pale versions of the style have a dry finish; not this one. The aftertaste remains sweet and heady. If we read the back label, we're somewhat reassured: "Urbock 23° is known in many countries as the Cognac of beers." All this is finally very coherent. But, according to me, this sticky coherence is globally a little bit dull, except for lovers of hot touches.