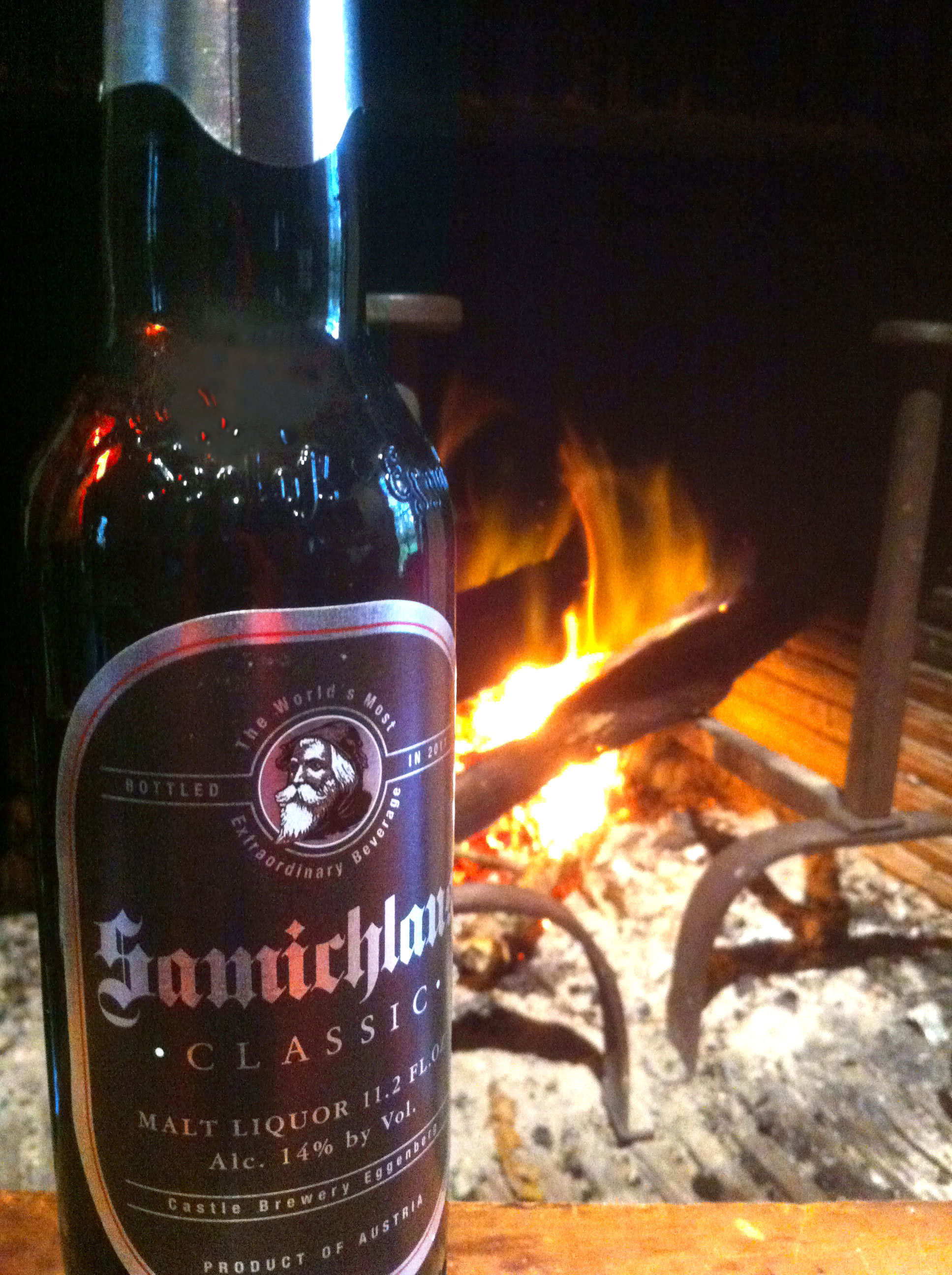 Explosive Santa Claus' Beer in Austria
14% ABV! This has to be a beer made for lumberjacks! Or else over there, Santa Claus must be one, because that's what "Samichlaus" means in Swiss-German dialect. And it's one of the strongest lager beers in the world. Indeed, maybe the strongest…
But, in a way, we're warned by the label: "Malt Liquor."
No mistake, on the nose it reminds you of cognac or a very thick brandy. On the palate, something like brown sugar or molasses emerges. Mostly, we taste numerous of dark malty flavours and a noticeable alcohol punch. We would even think of a nutty cherry, an after-dinner cordial, finally.
It's a big malt bomb for climbing the Alps' cliffs!
This is obviously a special beer. All the more because it's only brewed once a year, on December 6th (the feast of St. Nicholas). And I enjoyed it exactly on that date. This beer is matured a full ten months before being bottled. My Samichlaus, for example, was brewed in 2010, bottled in 2011, and drunk by me in 2012.
Circa 1980, the Hürlimann Brewery in Zürich, specialized in training yeasts, produced Samichlaus in the astounding way we know today. It's now brewed at Castle Brewery Eggenberg in Vorchdorf, Upper Austria.
Lastly, this is what the late lamented Michael Jackson says about it: "I am still inclined to think of it as a restorative, to be served from a wooden cask suspended from the neck of a mountain rescue dog."