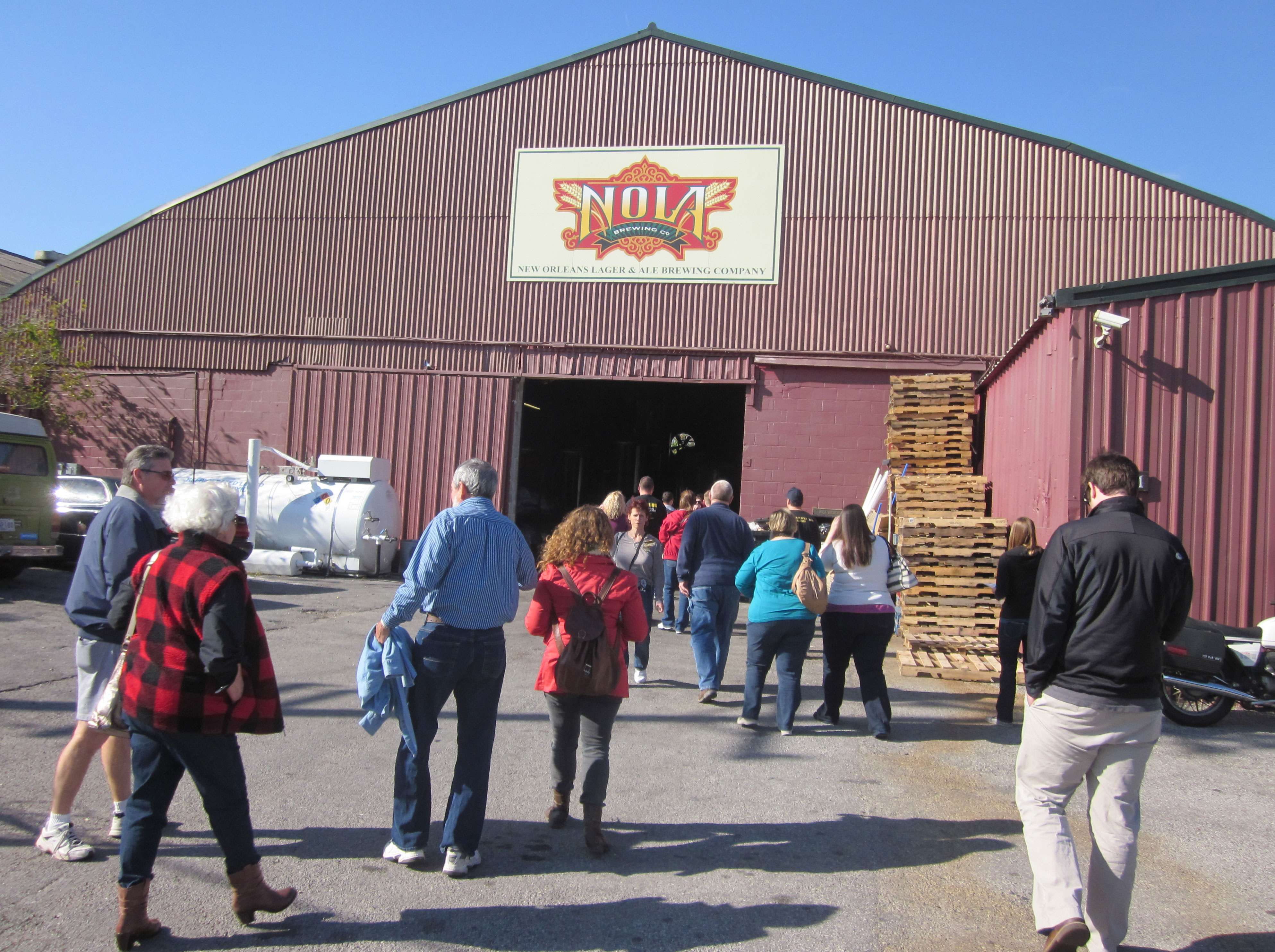 Hopitoulas on Tchoupitoulas
The origin of the word Tchoupitoulas is uncatalogued, though some frontier blending of Choctaw, French and English can safely be surmised. The street that bears the name follows the west bank of the Mississippi through some of New Orleans' oldest neighborhoods, and it was here that the upstart craft brewery, NOLA (New Orleans Lager and Ale Brewing Company), opened its doors in 2009.
Their medium gravity (6.5%) pale ale, the Hopitoulas, is something of a creole itself, mixing 6 hops and 6 malts with some additional dry hopping to produce a blend that will resonate on most any tongue. The strong hoppiness yields to complex edges of blueberry, cedar and black pepper. The hint of greenness seems almost to pun on the age of the fledgling brewery; let's see what happens as their blends begin to ripen.