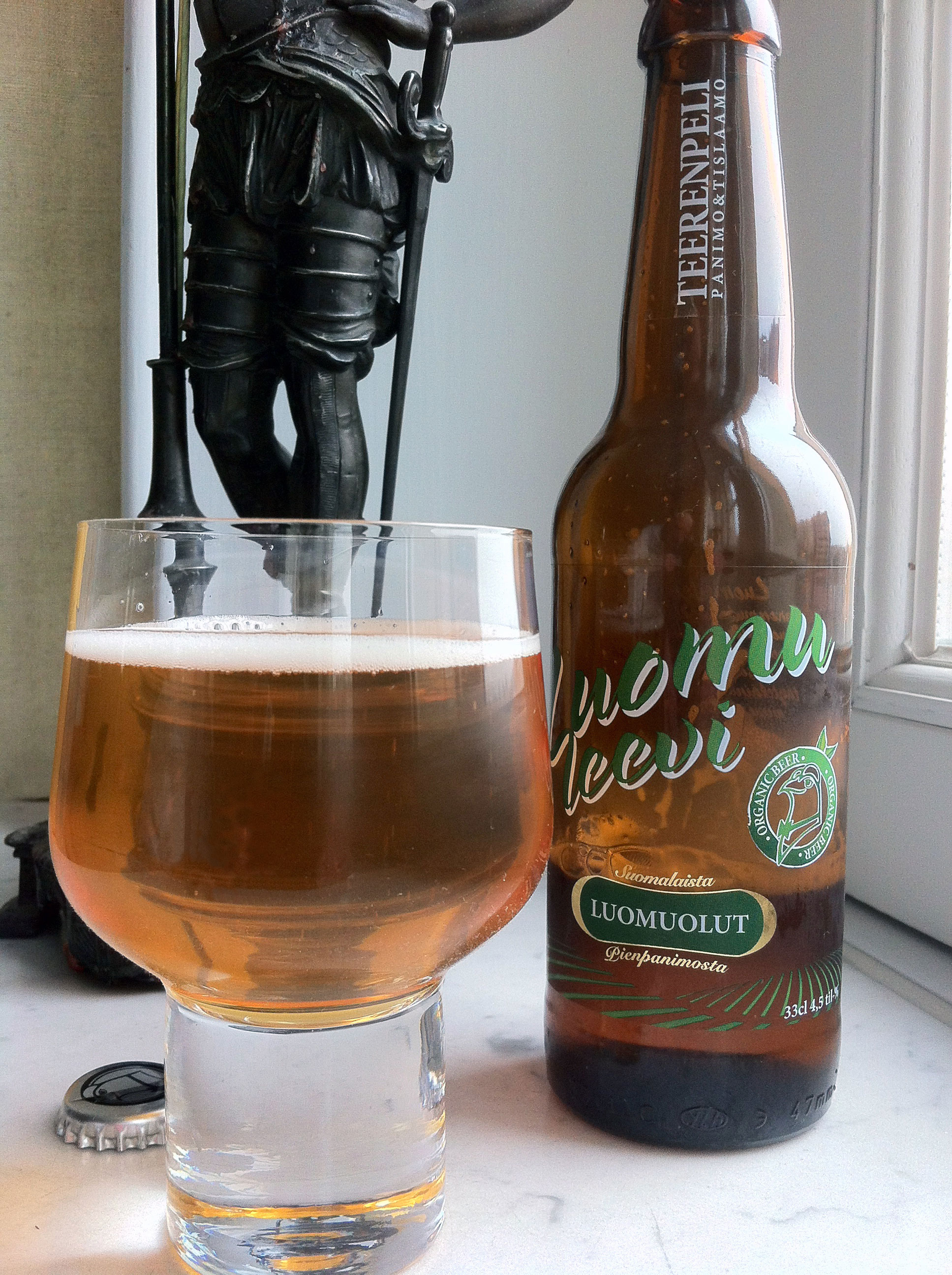 Kippis! in Helsinki
It was really too cold in the wonderful capital of Finland. Despite the sun, it was impossible for me to sit outside along the esplanade which lines the harbour. I thus found myself at friends' to taste a Finnish beer. I'd warned them: A beer from your home and nothing else!
They took out a brown bottle traversed by a bizarre name: "Luomuleevi". They translated it for me: "Organic Benny." Once poured, our fertilized Benny revealed a transparent, pale yellow body and a small white head.
It's a Pale Lager with 4.5% ABV. So it's dry, lean and crisp. A light cereal note exudes, but I think there's Pilsner malt in it. I did not need to be refreshed, but this is nonetheless a good refreshing beer.
I understand that the Panimoravintola Teerenpeli brewery was established in Lahti in 1995.