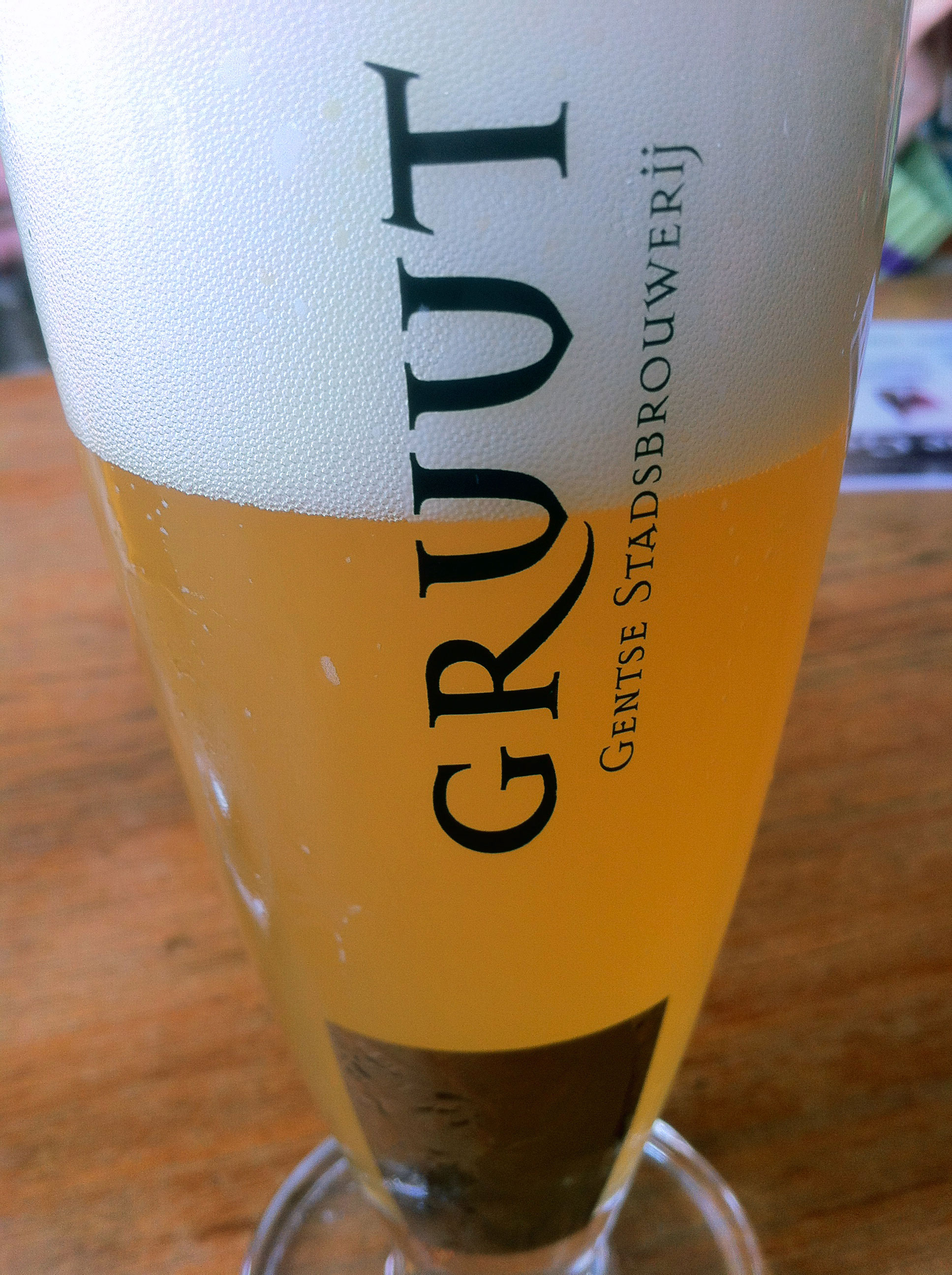 Visiting Gruut Brewery
I was walking at a waterway's edge - I've been told that Ghent means "at the confluence of the rivers" — when I found this brewery by chance. In fact it's both a brewery and a bar… a brewpub. That concept is well known in the USA, but still not all that common in Old Europe!
On one side is production, and on the other, tasting. The fittings are accessible; somebody explains the brewing process to you.
What is surprising here is the mixing of present-day techniques and tradition. As in the old days, they use herbs called "Gruut," which in these parts and before the 13th century were used instead of hops.
"Gruut Stadsbrouwerij" produces an Amber, a Blonde, a Brown, a White and a Triple called "Inferno." I tried the Blonde first. It's a refreshing, cloudy beer because the malts and herbs are not filtered. Then I attempted the Inferno (9% ABV). This beer is exclusively made with hops and delivers a pleasant sweetish spicy aroma.
Ghent's only city brewer is a woman, Annick de Splenter, the owner and chief brewer of the place. The Gruut brewery was founded in 2009.