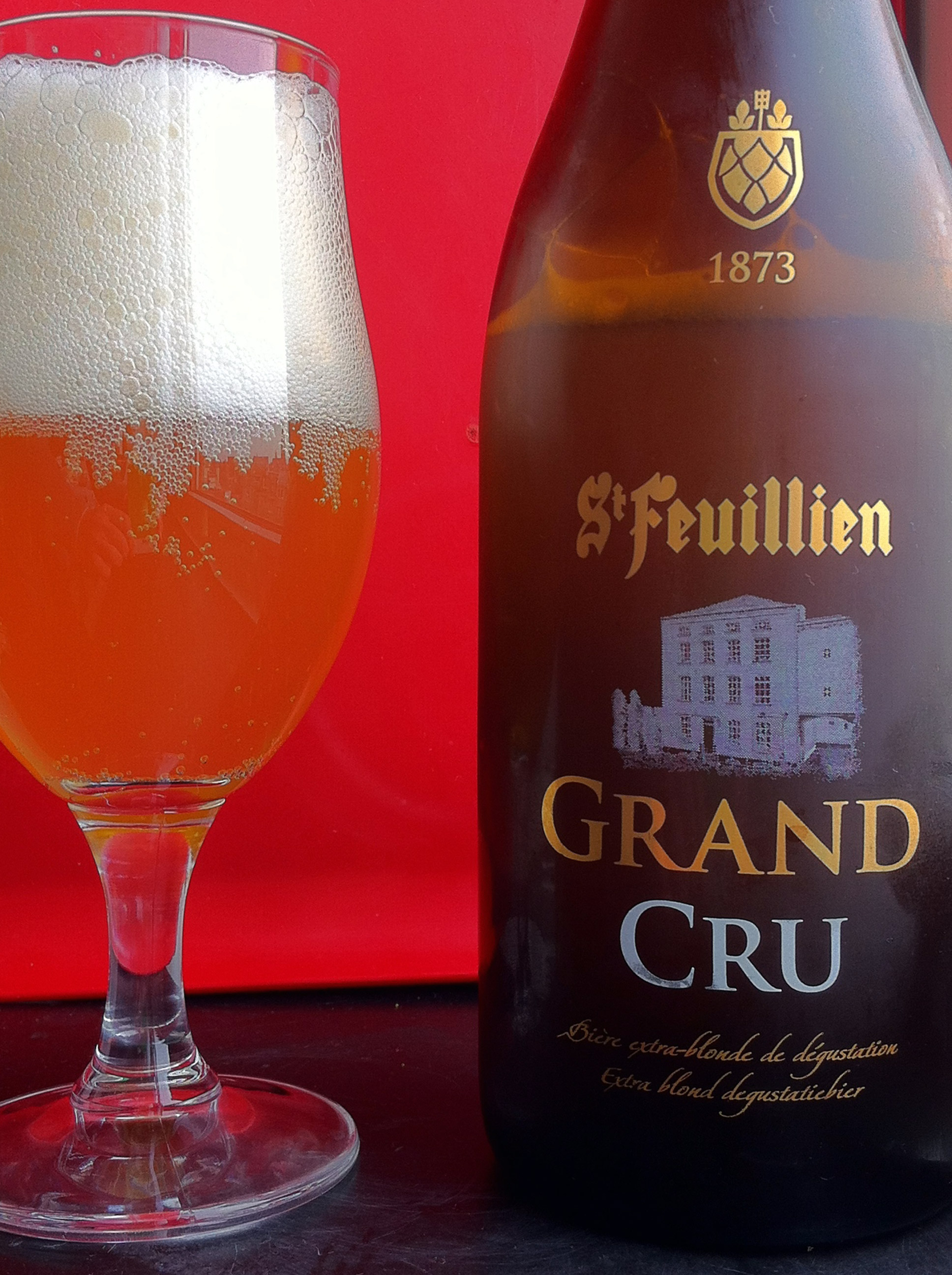 Grand Cru… What is That?
As such, the locution Grand Cru does not designate a style. It's an unofficial name, an elaborate way to highlight a product's quality. In particular it denotes what the brewer judges to be the best in its brand's line, a kind of special offering, and suggests — without asserting it — a limited edition or exceptional product. Therefore it's an artificial appellation, inspired from the world of vineyards.
In turn, we are entitled to be demanding. A Grand Cru beer has to meet our expectations. So the question is: Is this hype, or really an upscale product?
The brewery's website (Brasserie St-Feuillien, Le Rœulx, province of Hainaut, Belgium) announces "a speciality beer carefully crafted […] An extra-blond amber nectar masterpiece…" Okay, we've been warned.
This is a Belgian strong pale ale, 9.5% ABV, 35 IBUs; pils malt, Saaz, Styrian Golding and Saphir hops. So much for the profile.
But then?
In all honesty, the ad is strictly accurate. I could describe it, evoke its flavors in detail, but above all I note that this beer is a kind of abstract of the style. Aroma, appearance, flavour and mouthfeel all deliver what is expected, and with elegance. It's a well-balanced brew — some may say it's not the best of its category, but this Grand Cru and its yeasty, punchy character are really excellent, a benchmark. Taste it and you'll see what a Grand Cru is.
(About the brewery, see also "Funky St-Feuillien 'Blonde'" and "St-Feuillien Saison or Season…")