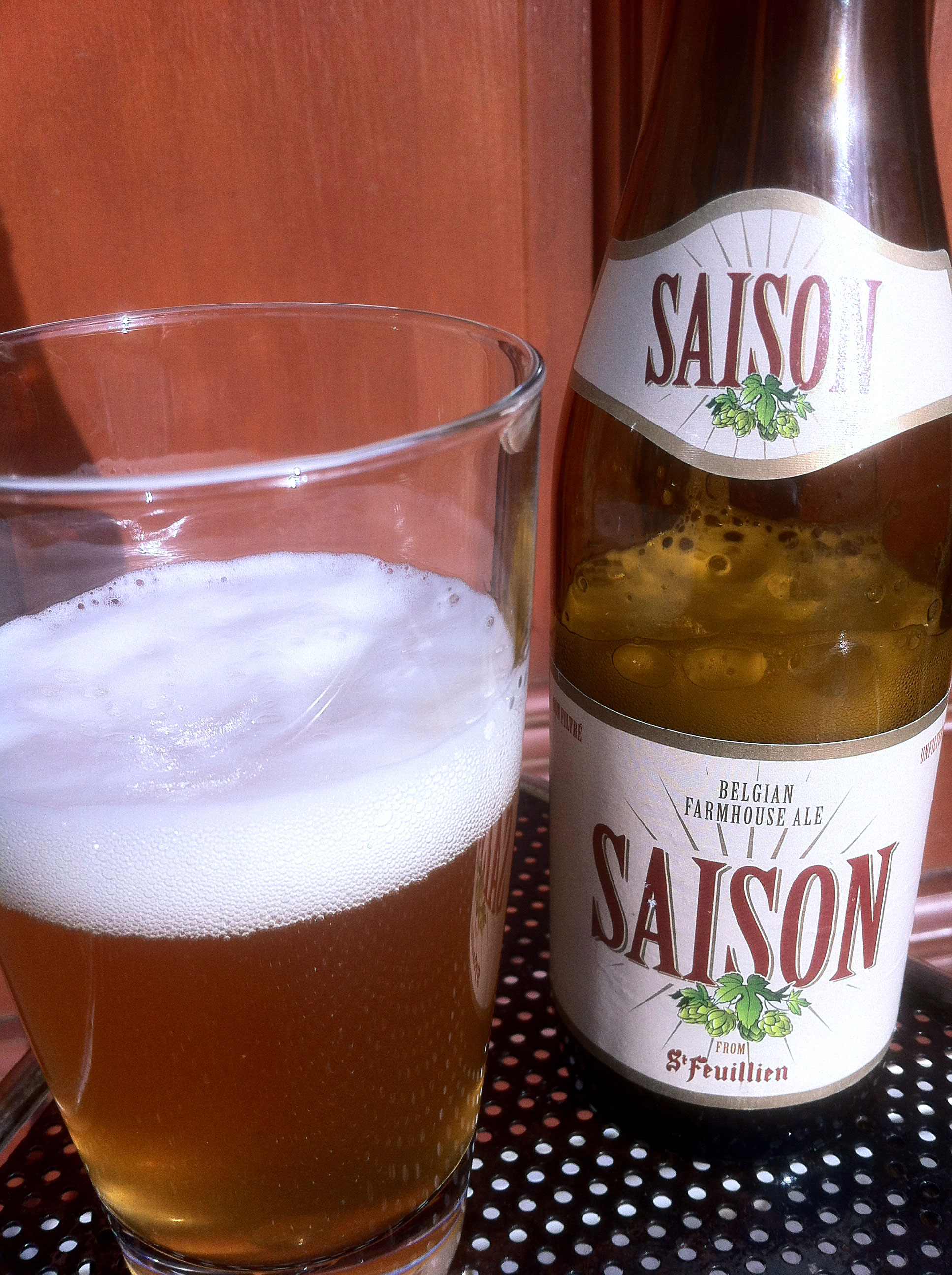 St-Feuillien Saison or Season…
As we have already had the opportunity to say, a "Saison" is a type of beer generally brewed in the cold months to be drunk in summer. Originally, this refreshing low-alcohol beer quenched the thirst of seasonal workers. It's a "terroir" beer, born in the farmhouses of Wallonia, in southern Belgium. Today, the alcohol content is higher, mainly for reasons of conservation. Hopping is also more sustained, for its sterilizing properties.
Highly carbonated, this orange-gold St-Feuillien Saison – 6.5% ABV – won the "World's Best Saison Ale" award in London in 2009 and in 2010. And it's no accident; its nice robust body has the capacity to delight your palate every day. It's the fruit of long experience for the St-Feuillien Brewery, founded in 1873 in Le Rœulx (province of Hainaut, Belgium).