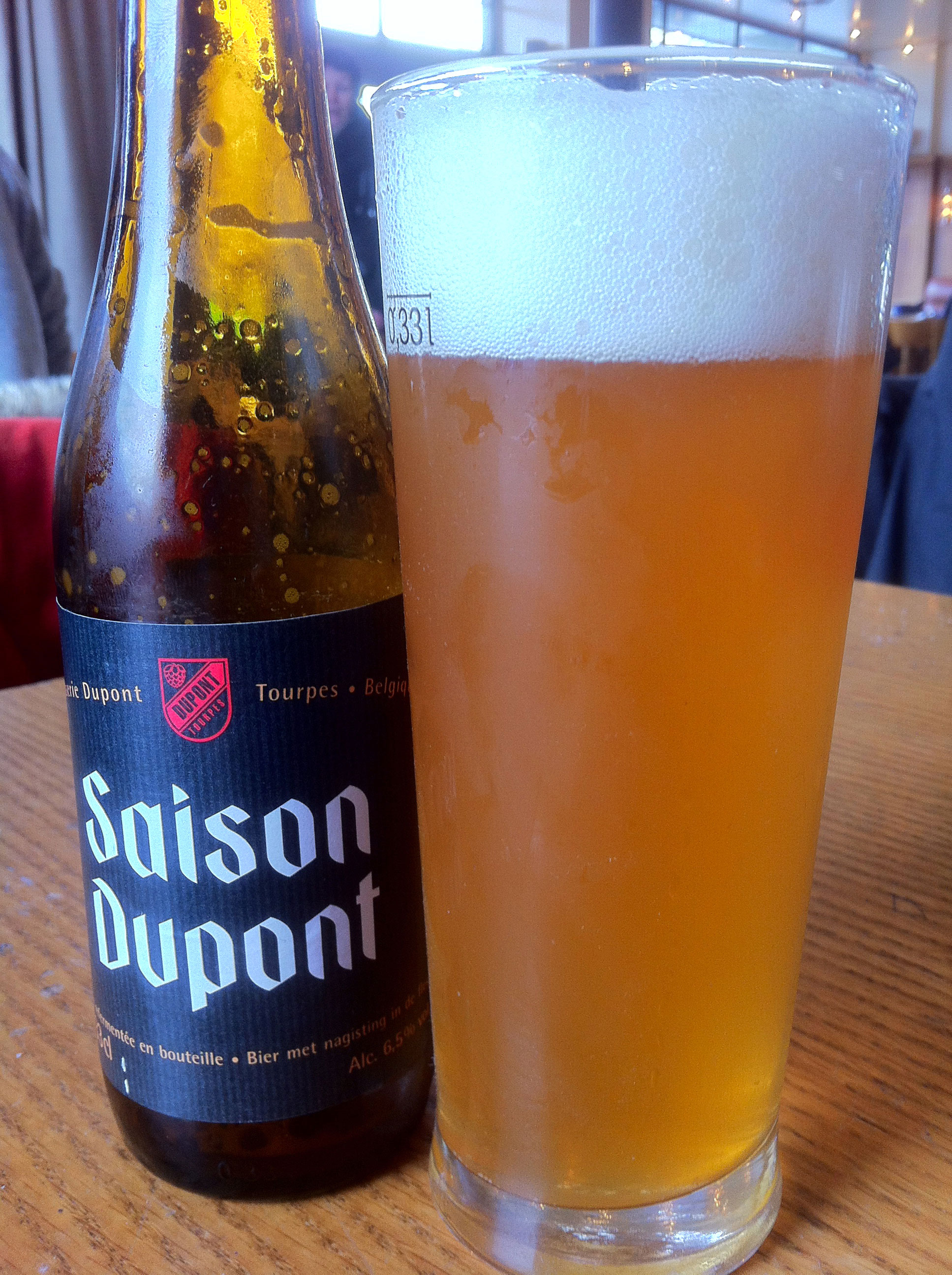 Outstanding Saison Dupont
Another "Saison", and another yardstick for a major Belgian beer style. A style that was a bit forgotten but that has boomed these recent years. A style which represents the archetypal refreshment.
Formerly, some Season beers were 100% fermented with wild yeasts. Today, the yeasts are selected to give, as here, distinctive flavour and aroma. The result is very tart and dry on the palate with a mild fruitiness. In this Saison Dupont, the spicy hoppy flavours perfectly combine with sweet malty notes. This balance results from a skilful blend: The malts are Pilsner, Caravienne and Munich; hops are Styrian Goldings and East Kent Goldings; yeast is French Saison; to which were added orange peel, candi sugar and Irish moss (an organic vitamin).
Saison Dupont has been named one of the "100 Beers to Try Before You Die" by Chris Schonberger. For sure, this beer is outstanding, the modern definition of the style. But it's not brewed to describe, but to drink and taste. So, it's time to pick it up!
The Dupont Brewery is located in Tourpes (Hainaut, Belgium). This independent company was founded in 1950 and occupies a working farm which dates back to 1759.