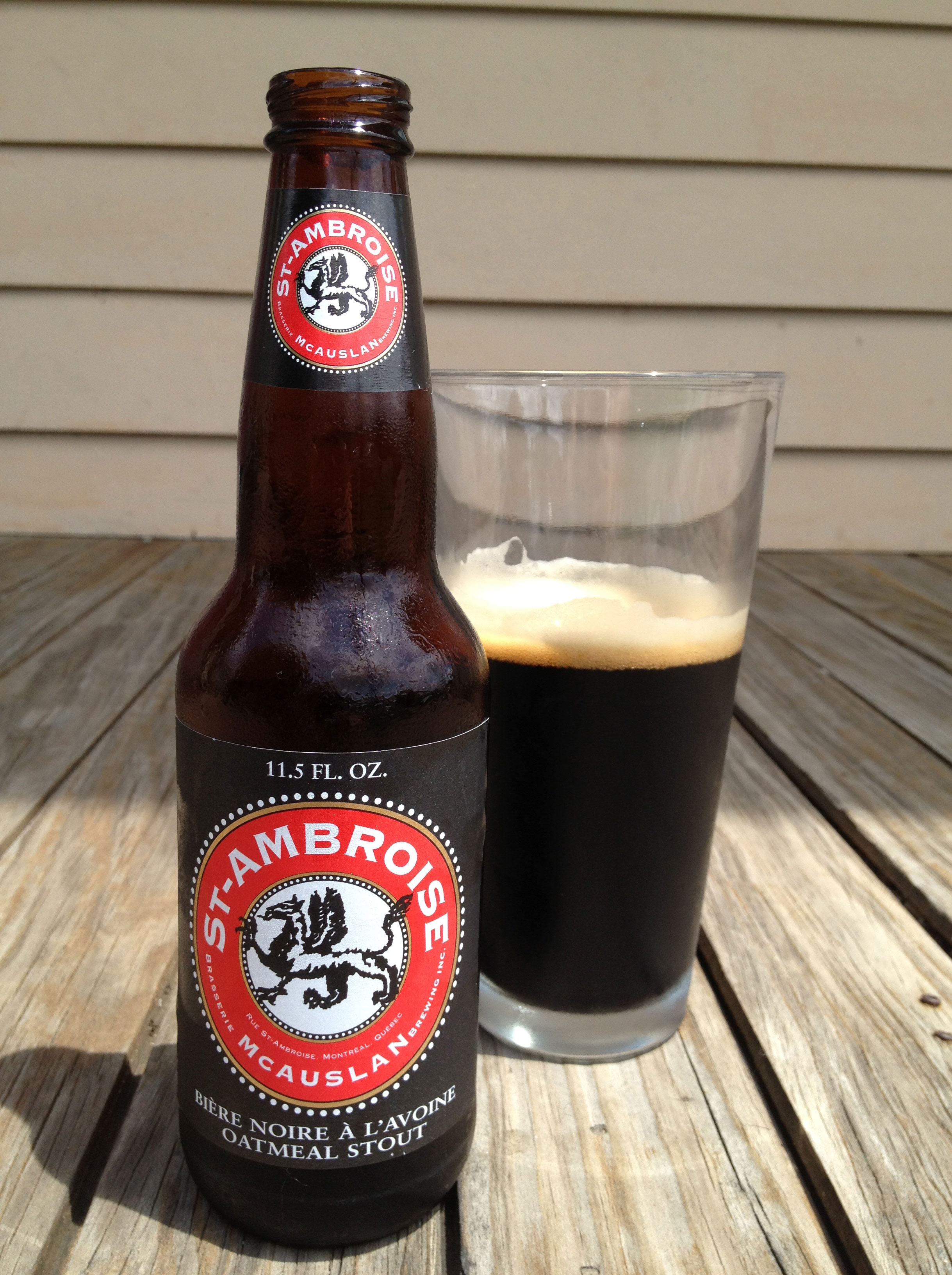 St. Ambroise Oatmeal Stout
St. Ambroise Oatmeal Stout is one of Montreal's (Québec-CA) McAuslan Brewery six year-around brews, and it's a lovely beer. The color is a brown so deep that it borders on black with a deep tan head that rapidly gives way to lacing that lasts.
The first fragrances are tobacco and roasted malts with notes of chocolate and espresso, and the beer lives up to the aroma's promise. St. Ambroise Oatmeal Stout is smooth and creamy, with citrus–particularly orange–in its finish. It's a beer to linger over, but it's not as bulky as many stouts, with a surprisingly light finish that makes drinking a few not only possible but desirable.