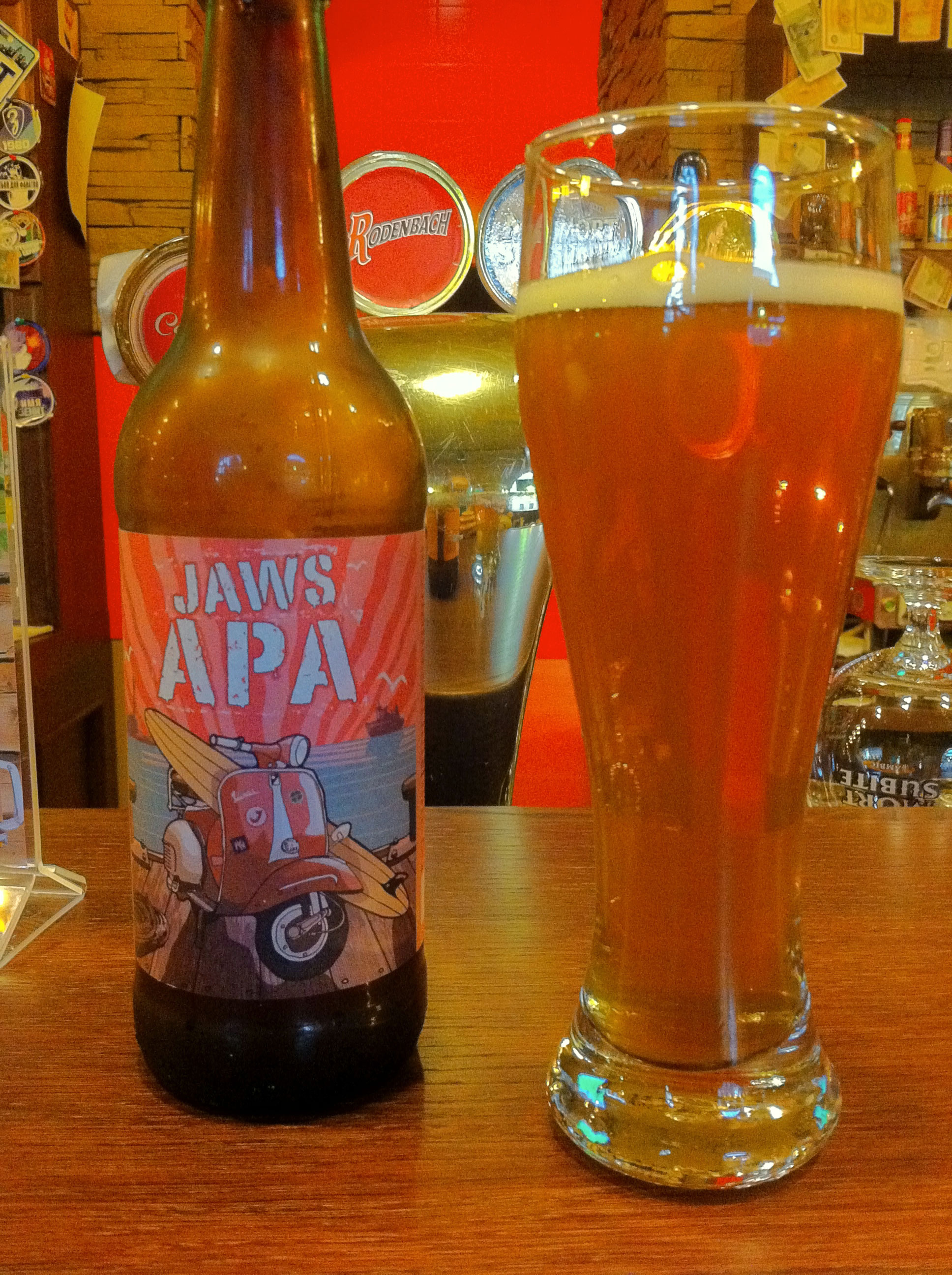 From the Depths of Russia
This is not the kind of beer you find every day… For my part, I ordered it in a bar in St. Petersburg — my first Russian craft beer, after having tasted Baltika, Tinkoff and Nevskoe. Americans produce some vodka; now Russians are producing American pale ale… A genuine revolution for them, since traditionally they categorize beers by color and not by fermentation process.
This APA comes from the Jaws Brewery, located in the Urals Federal District (Zarechny, Sverdlovsk Oblast), which started in 2008 with this credo: "Do what you want and when you want" — that is to say, produce beer styles that are rare in their country, which may not be so simple in this small town in a forest region.
Launched in 2013, awarded Best Russian beer in 2014, this 5.2% ABV is at first characterized by a very good balance of malt sweetness (Pale Ale, Crystal) and hop bitterness (43 IBU — Cascade, Chinook, Centennial, Amarillo). In fact, we're at the threshold of an IPA, a gentle one. In the mouth, it's citrus and pine, without hardness, for a long bitter finish.
Two words more to say: well done!