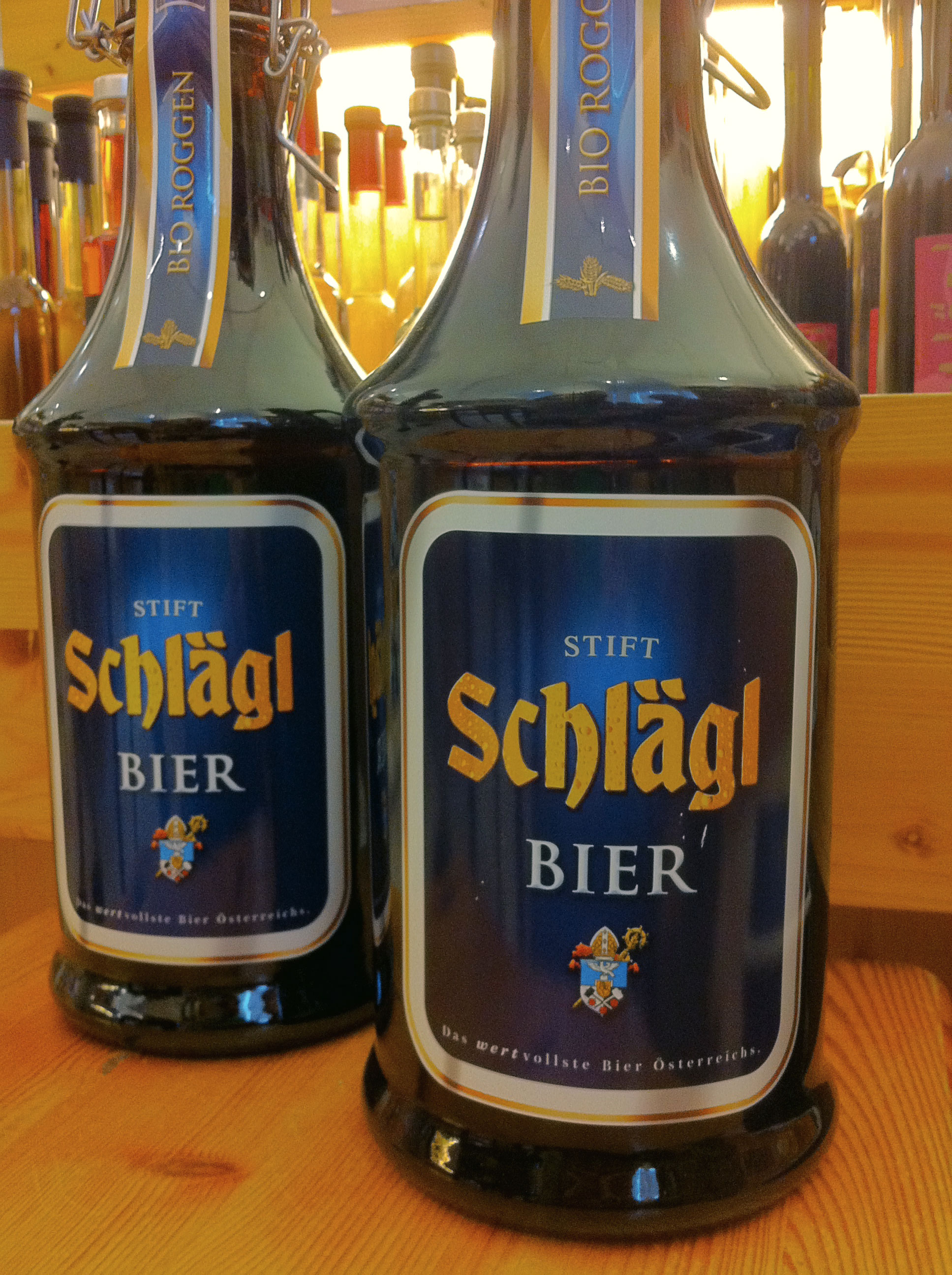 Austrian Monastic Organic Beer
The Stift Schlägl is a monastery of the Augustinian Premonstratensian order, located in Schlägl (Upper Austria), a stone's throw from the Czech Republic. Created at the beginning of the 13th century, this monastery established a brewery within its walls in 1580. This small brand now produces six beers; the best known of which are a Märzenbier, Kristall, and this Bio-Roggen.
Roggenbier means Rye beer; a traditional beer in the German-speaking countries, using rye malt (but also baking bread, in the past, when harvests were insufficient). Today, 50 percent of the malt used to make this beer of tradition is made from rye. That said, many microbreweries use only 20 percent.
This 4.5% ABV Bio-Roggen is organic, made with domestic barley — "Something special for connoisseurs" say the monks of the monastery. Strongly grain-flavored, this beer releases an interesting slightly spicy taste in a sweet mouthfeel (a lot of glucose molecules…). The defect is a very low level of carbonation, but this beer has convincing values: a nice earthy bitterness with hints of vanilla and a flash of herbal and peppery notes. It's a very pleasant biscuit to drink, very unique indeed.