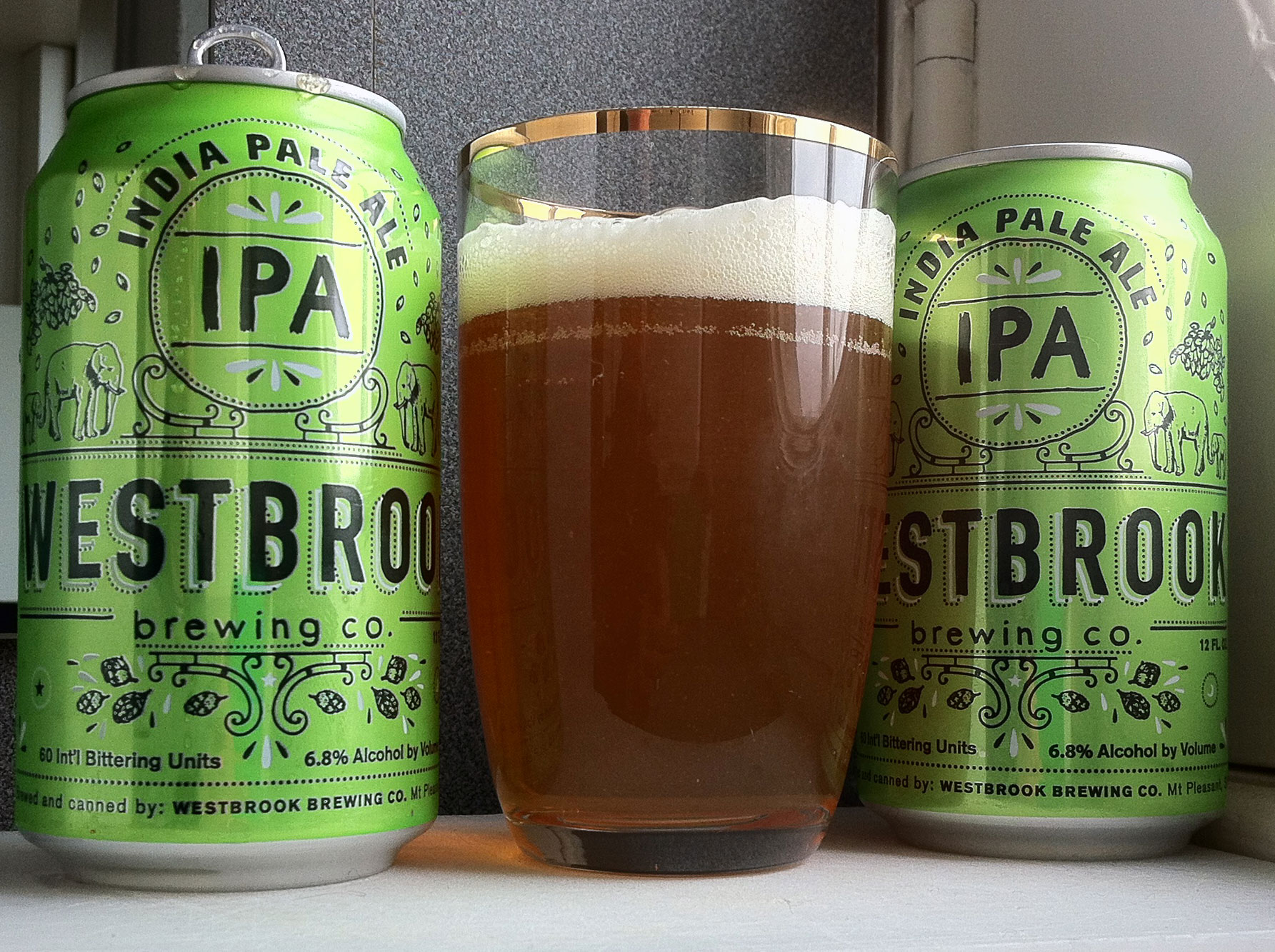 Small Cause, Big Effect
Westbrook Brewing Company (Mount Pleasant, South Carolina, USA) — founded by Edward Westbrook after he discovered a passion for craft brewing in 2005 — is celebrating its fourth anniversary this year. With a very diverse range of styles, this brewery proposes its version of the leading product of the American breweries: IPA.
I do not say "its version" by chance. This IPA has successfully met the challenge of not using Crystal Malt! I admit I'm being a little ironic, but I want to draw attention to the fact that this malt has become an article of faith for IPAs. But Westbrook has removed in favour of Munich and Carapils, which has an immediate impact on the colour.
Not only on the colour… on the taste too: It allows the yeast to dry out the beer, also giving it a nice bready flavour and broad mouth-feel bitterness. That supports the hops (Cascade and Chinook, I think) nicely without destroying the balance.
This is a prime example of an East Coast IPA, which in addition brings in something new. Crisp and very smooth to drink, this beer is excellent.