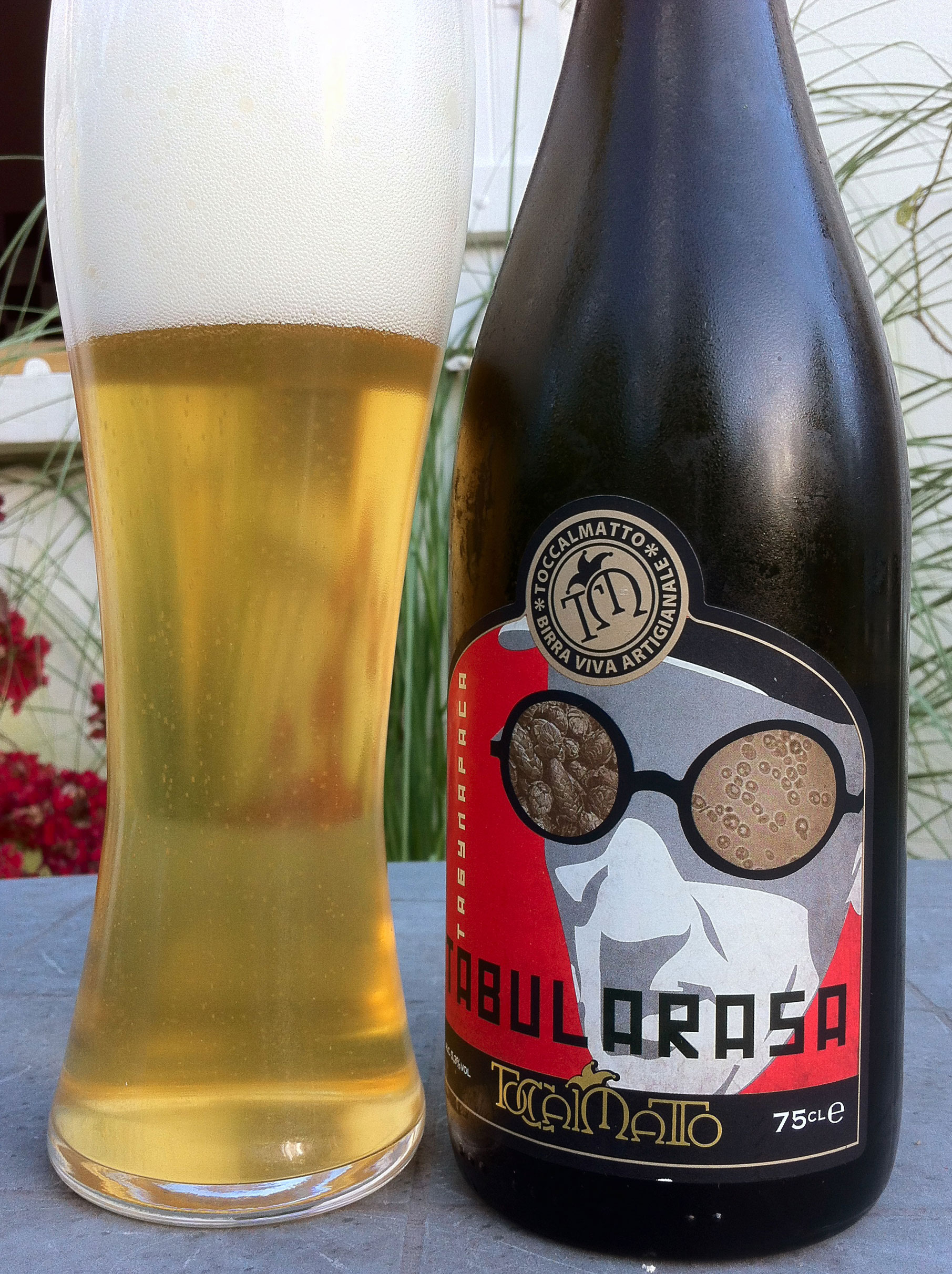 Italian Saison with a German Accent
As mentioned elsewhere in these pages (see "Italian Session Ale"), the Birrificio Toccalmatto (Fidenza, Emilia-Romagna) was founded in 2008 by Bruno Carilli. This brewer has an unusual background. He's not a young home-brewer who started the "beer adventure" early; he's a former CEO of multinational companies, including a brewery, who started the exciting adventure later on. And the brewery has been an immediate hit.
Among the twelve beers it produces is Tabularasa, a 5.3%-ABV Saison launched in 2013 — not to be confused with the eponymous Saison from Tired Hands Brewing (Ardmore, Pennsylvania).
Dry-hopped, elegant, slightly sour and almost dusty, this Saison highlights its Perle German-originated hops (amid Pils malt and Simcoe and Amarillo hops). A floral and fruity beer with a healthy bitterness, pronounced enough for the style. One may regret the low carbonation, but the palate is grassy and tasty, with a nice citrus finish. Not over the top, but very refreshing.