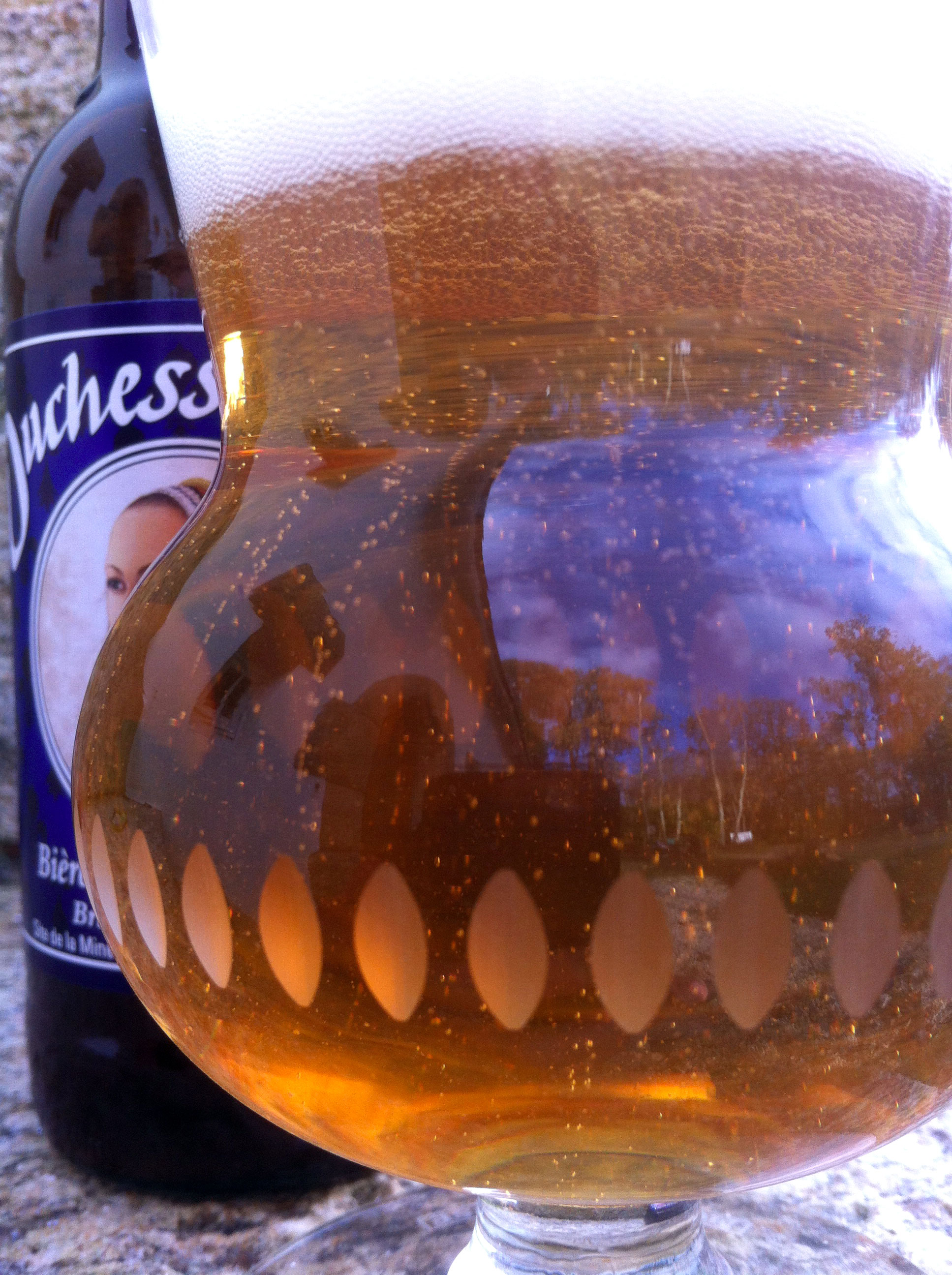 Drink a Shot with a Duchess
Anna of Brittany was queen of France, but here she's duchess of Brittany – as indeed she was. Regional identity and pride of origin remain very long-lived in this part of France: Anne is still an iconic figure for the Breton – even if history did not particularly retain that she appreciated beer.
This is the second beer from the Lancelot Brewery we've tasted. In all it produces seven beers, all top-fermented, unfiltered and unpasteurized. With a rich mouth feel, this "bière de garde" reminds some of strong American lagers – here, 7.5% ABV – and Belgian Triples, but less bitter and more honeyed. Its sweetish malty spicy finish adds the signature to the fine achievement of this very drinkable beer.