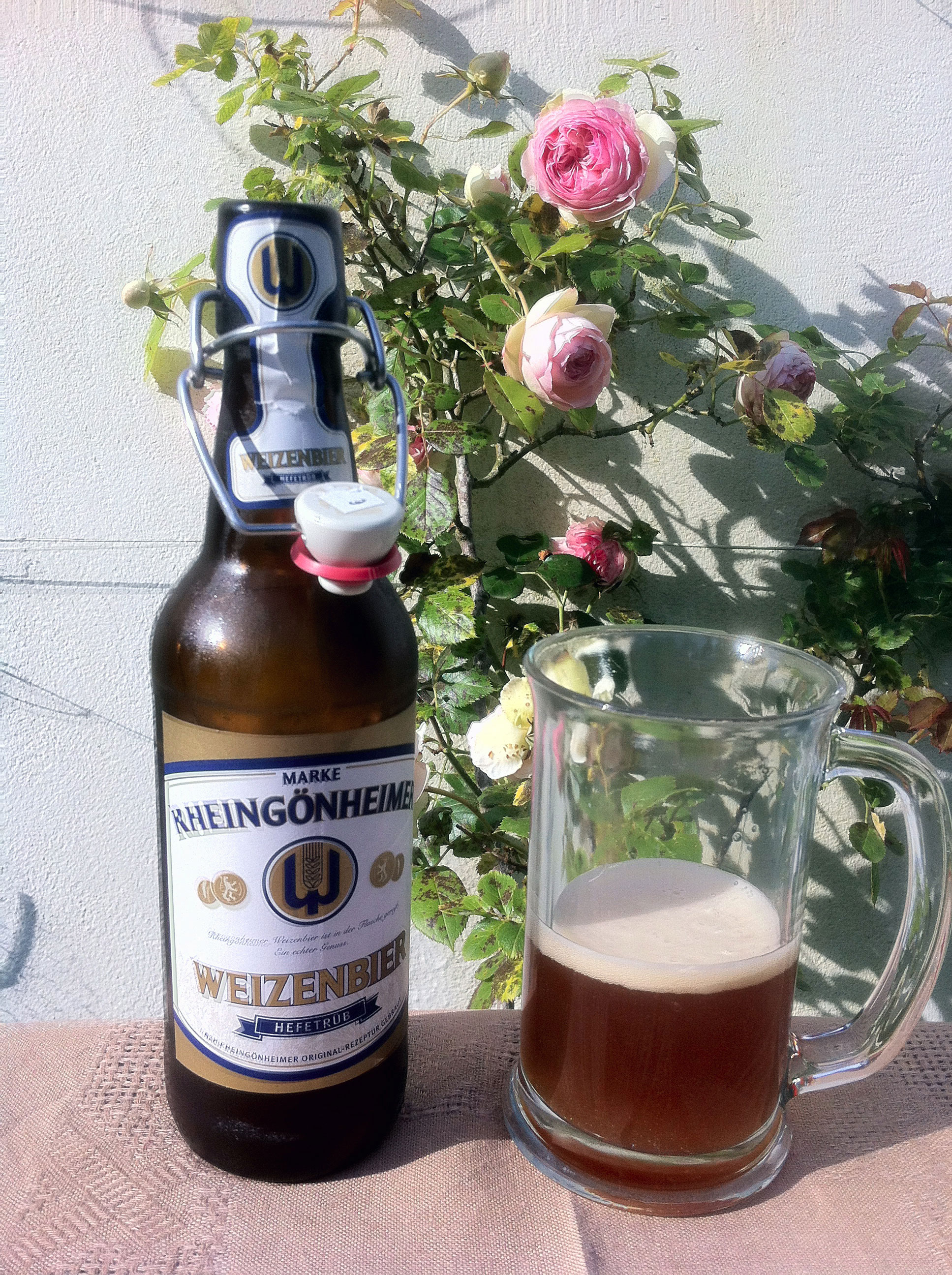 From Yeast to Malt Via Wheat
"Weizenbier" is the standard German name for wheat beer. This style is usually a flagship product of Bavaria, although this one comes from Rhineland-Palatinate – from the Park & Bellheimer Brauerei (located in Bellheim) to be precise, which began brewing over a century ago, in 1888.
Top-fermented – as required by law in Germany –, this Rheingönheimer is a little darker than normal as it's unfiltered to retain suspended yeast and wheat proteins. Its aromas are typical: bubble gum and banana, with a note of baked bread which denotes the malts that emerge at the first mouthful. It titrates 5.2% ABV, which is customary for this style. Its deep colour is also due to the use of more roasted malts, which places this beer between a "Hefeweizenbier" and a "Dunkelweizenbier." A nice blending at a wheat beer crossroads.