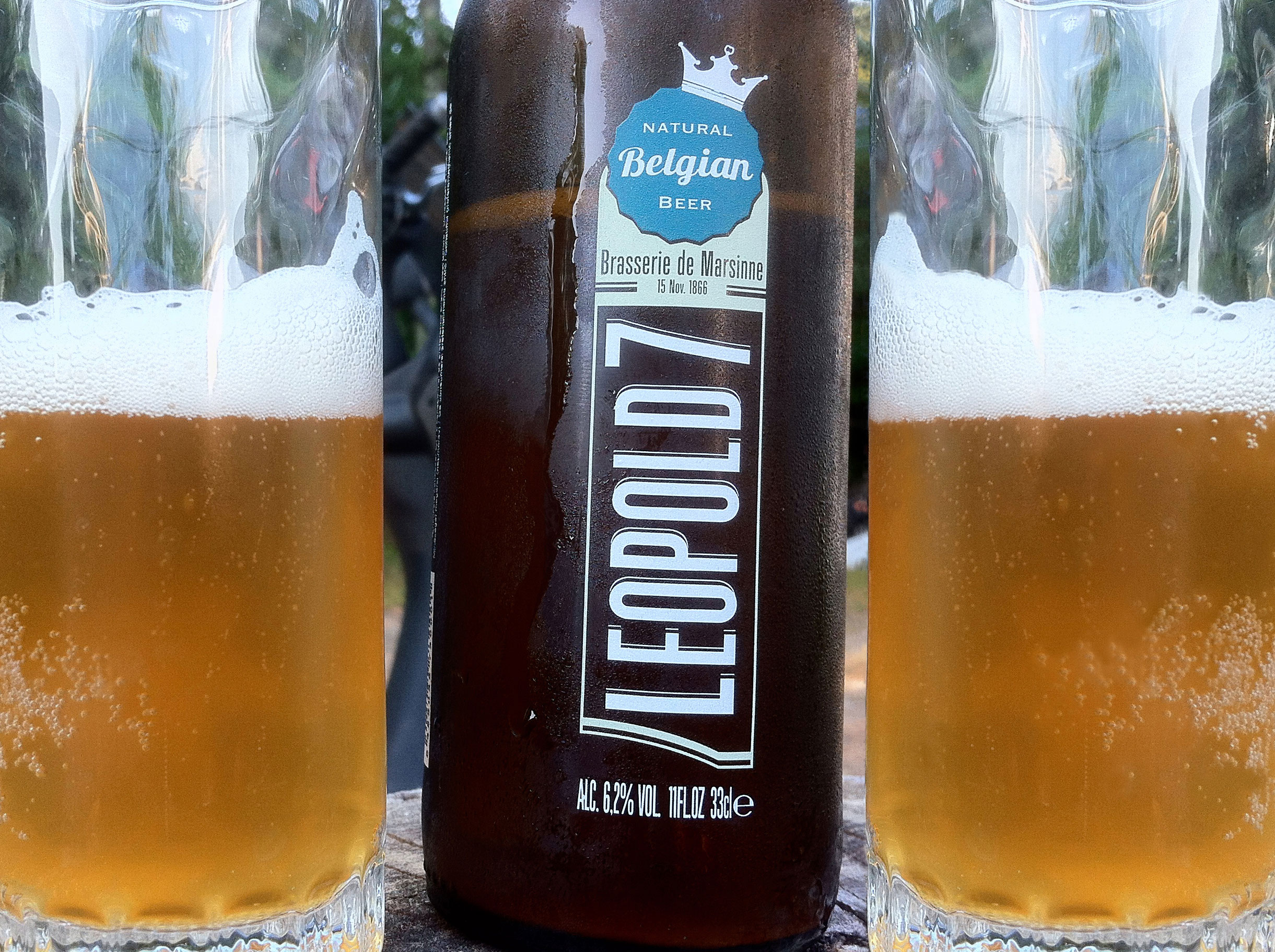 Ecological and Very Flavourful
Here is a young beer, born in 2012 in a castle at Couthuin (province of Liège, Belgium) where the Brasserie de Marsinne, created by Tanguy van der Eecken and Nicolas Declercq, has taken up residence. This young brewery aims at producing a completely neutral beer both in terms of energy, CO2 and pollutants.
Three Belgian kings were named Léopold, but it's not the possible seventh we have here, but a reminder of the name of a brewer active long ago in this place, and a nod to the seven ingredients used in this beer – two malts, wheat, three hops and spices.
It's a "Spéciale Belge" Ale (6.2% ABV), well carbonated, starting pretty sweet on the malts to develop the flavoured bitterness of hops and the astringency of wheat on the back-end. Not absolutely full-bodied, but very drinkable and successful.