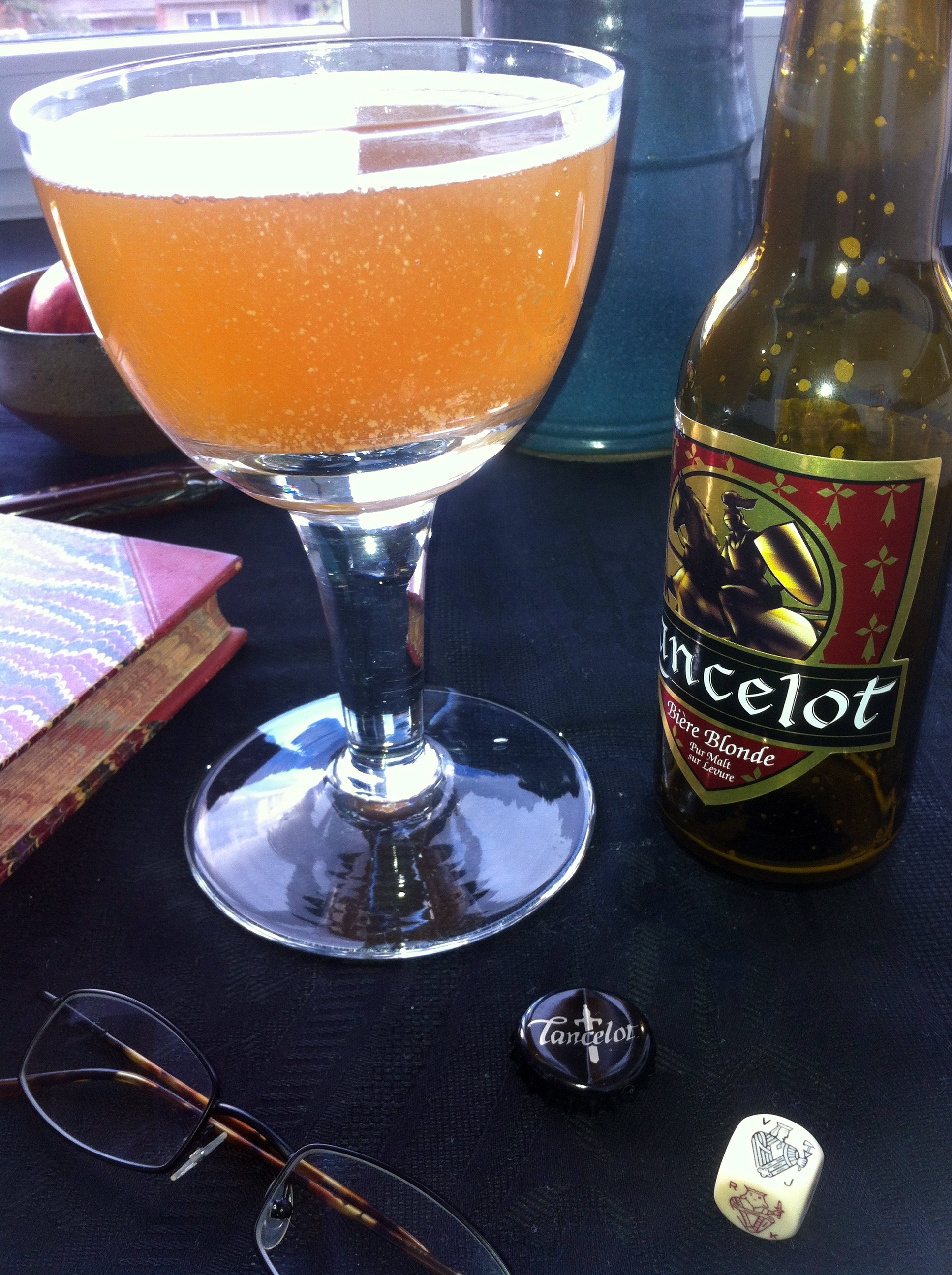 Lancelot
A glance at the label immerses you in the world of medieval chivalry: Lancelot, the most valued knight of the Round Table. It's also a pun to remind us that the brand was founded in 1990 by brewer Bernard Lancelot.
The Lancelot brewery is located in southern Brittany, in buildings that once belonged to a gold mine. Nevertheless, the slogan puts us on the trail of the Cistercian monks: "In the very image of Trappist beers." A sales argument, or an inferiority complex?
Like its glorious religious models, Lancelot is top-fermented. It should be served in a wide glass (a Holy Grail would be ideal) to allow the flavours to develop.
It's a pure-malt, unpasteurised beer with golden highlights. And the copy is worthy of the masters. The general characteristics are a ripe, round and fruity taste. Like a true Trappist, the unique relish of this Breton beer can be felt in the finish.