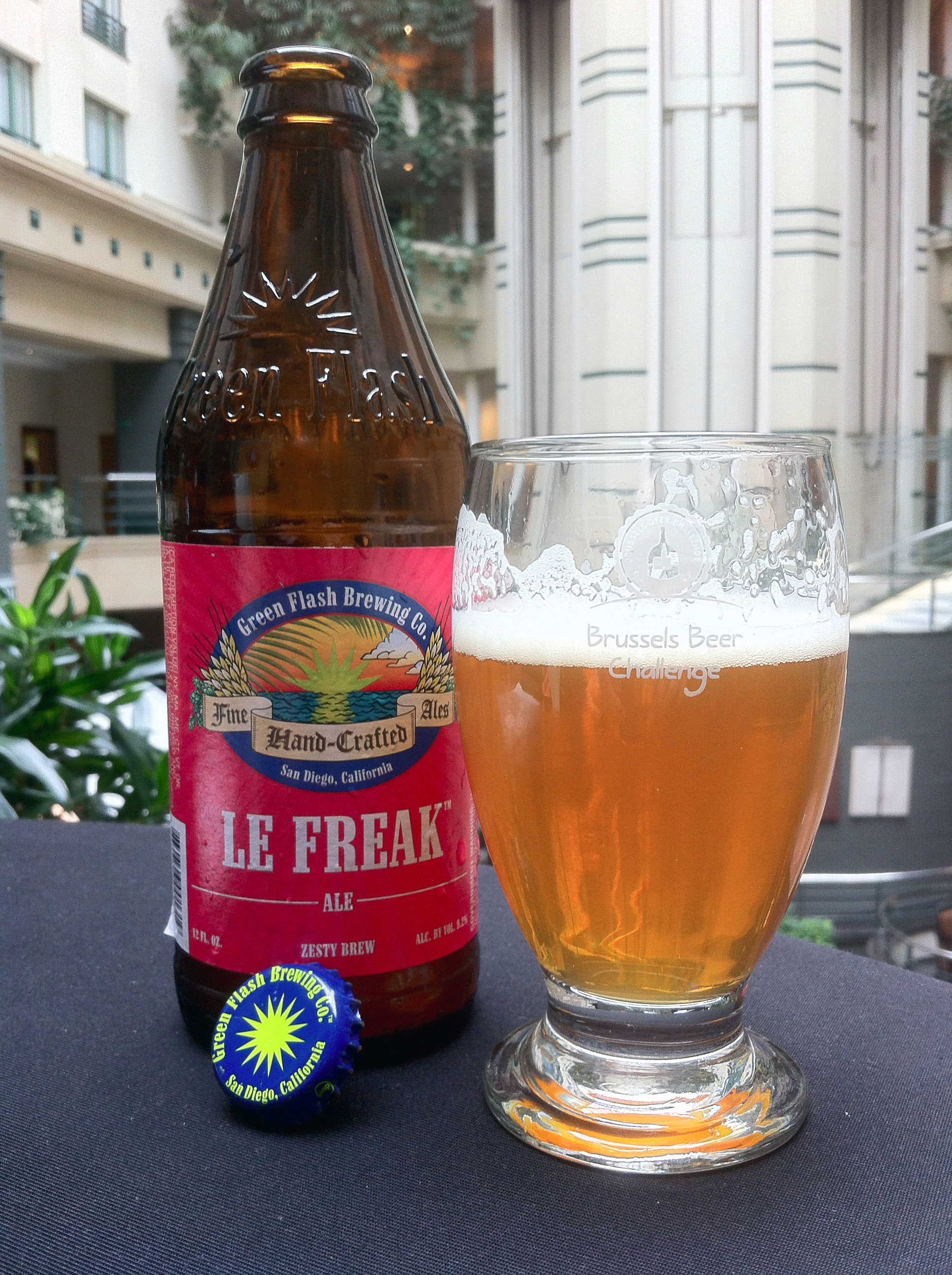 "Le Freak," c'est chic!
Everybody knows this number-one soul music hit. You sang it, you danced to it. Now the next step is to drink it!
Because Le Freak is also a beer, brewed by Green Flash Brewing Company in San Diego, California (the state that produces the most craft beer in the United States.) It was founded in 2002 by two enthusiasts, beer lovers, and former pub owners, Mike and Lisa Hinkley.
Le Freak is a modern beer, created by the convergence of two styles: the strong taste of Belgian abbey triple and a refreshing American spicy aroma. Once poured, this 9.2%-ABV beer reveals a beautiful golden colour and a smooth foam which dissipates quite slowly. And the result is as high as the stakes – a soft final in spite of a persistent bitterness on the palate.
This beer obtained a Gold award at the Great American Beer Festival in 2012.