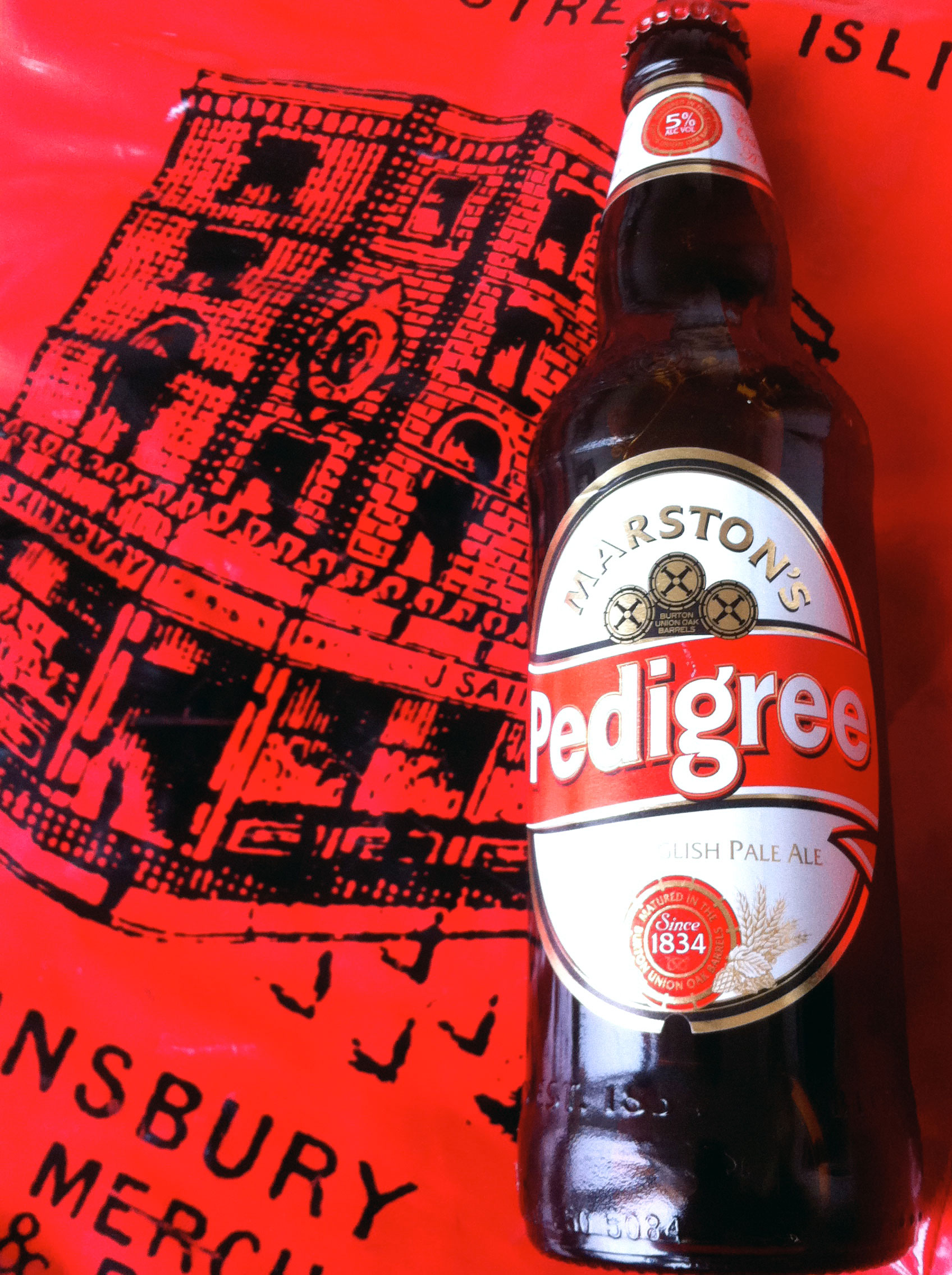 Immortal English tradition with Pedigree
At the end of the nineteenth century, Burton-on-Trent was not only the brewing capital of Staffordshire, but also of the world. At least, that's what the Burtonians assert. So when such a town produces a beer named Pedigree, it arouses curiosity.
This beer is the flagship brand of Marston's Brewery, as it has been since the early '50s, when the future bestseller came out. For the lineage, the inventor proudly announced "a thoroughbred brew."
As the English say, it's a Bitter; others would say a Pale Ale – a typical malt product with golden-brown body for everyone. Pedigree is still brewed with spring water, spending time in oak casks. Creamy on the palate, this beer releases some soft malty notes, along with a traditional fruit character. But what makes Pedigree so distinctive is the roasted aroma, rare in a classic Pale Ale.