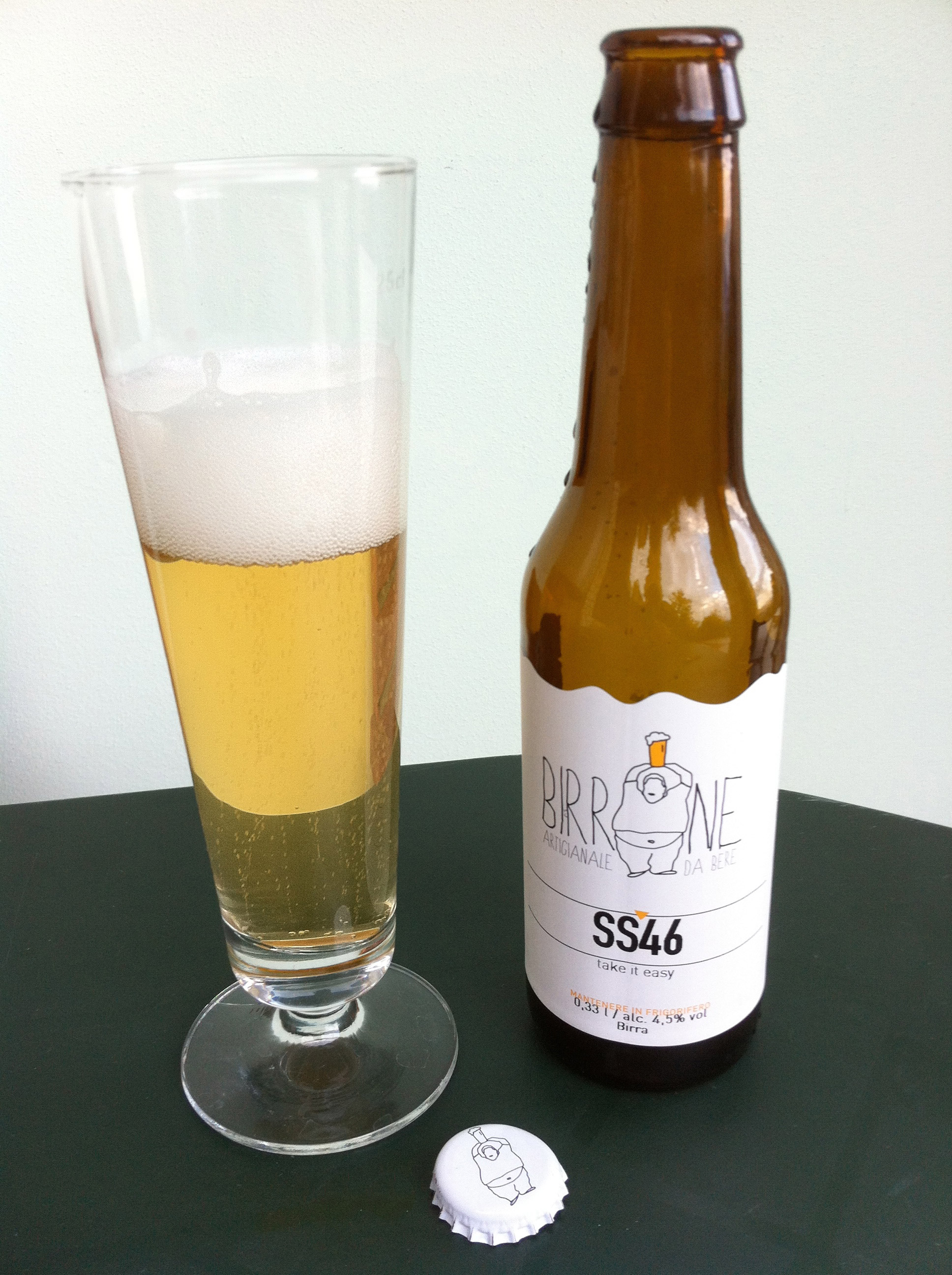 Birrone SS46
Two of our posts have dealt with the Helles type of beer — "Ottenbräu Helles Lager" and "Focusing on Helles". Now we're leaving Germany for Italy, a country the value of whose production we constantly flatter. Without a strong brewing history, Italy has become an emerging country in the field, despite a fairly heavy national taxation policy. Italian beers are expensive, a disadvantage that is overcome by quality.
This 4.5%-ABV Strada Statale 46 (SS46), then, is a Helles. Its appearance is in line with the style — pale gold, clear, creamy head. So is the aroma also — clean malt and no esters. Then the flavor comes in: grain and malts dominate, with a medium hop bitterness for the balance, before a malty aftertaste.
This beer is brewed with German precision — as is only appropriate — and with elegance. This is probably not a style that lends itself to affirming originality. The interpretation being flawless, I look forward to tasting another beer from this brewery (a beer more free, more emancipated, less subject to the limitations of the classic).
The Birrificio Birrone (Isola Vicentina, province of Vicenza) was founded in 2008 by Simone Dal Cortivo, voted Brewer of the Year in his country in 2014. I came away with an appreciation for the elegance of the product and for its freshness (I'm talking about its integrity).