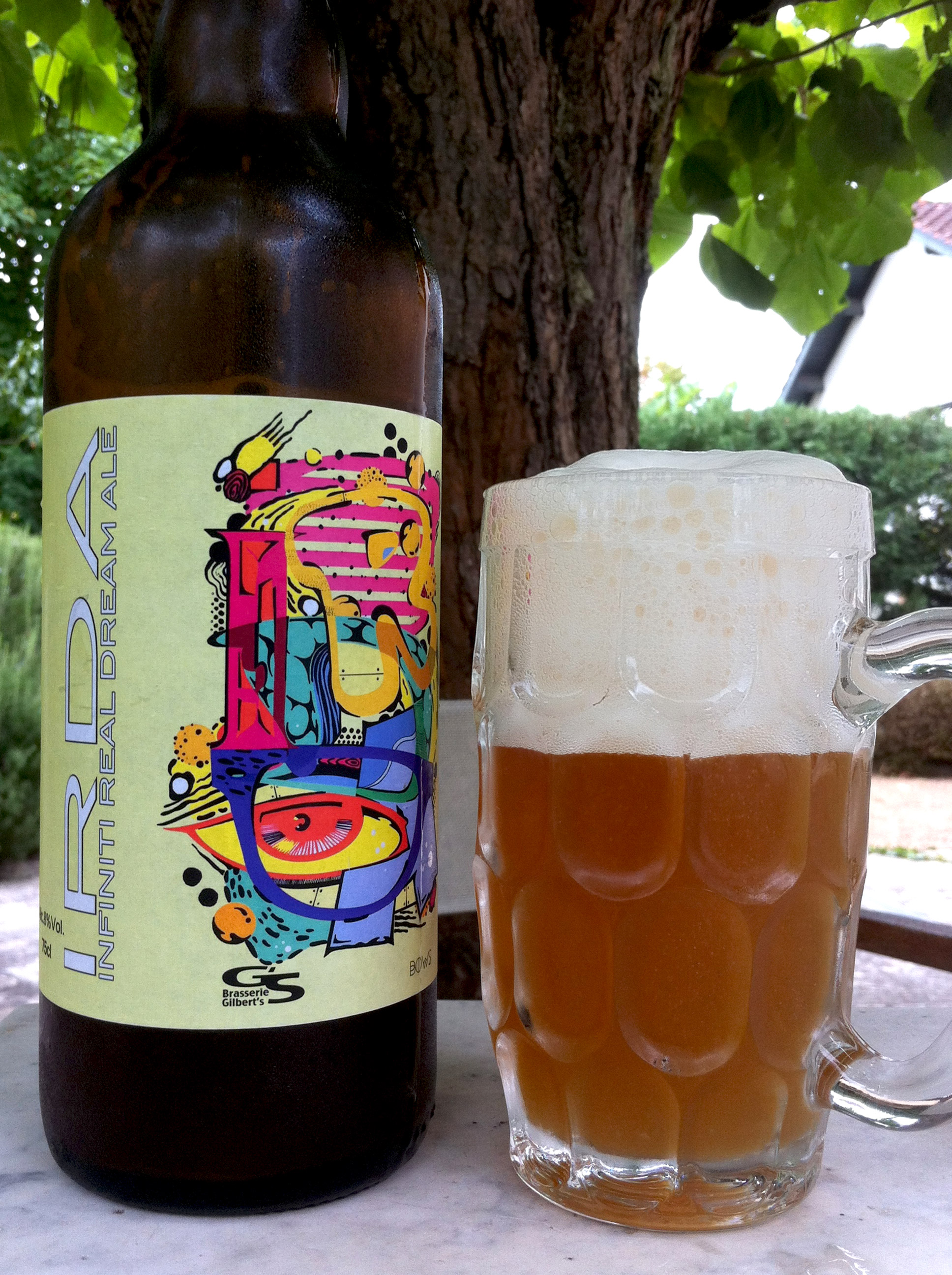 What is an IRDA?
In France, from great cities to humble villages, there are many small markets where local products are sold in a colourful environment. It's not rare anymore to bump into local brewers selling their products directly. Beer is fashionable, as is known, and so you'll find just about everything, from not nice to just average. But sometimes luck is on your side.
I was lucky in discovering this beer in such a place — a wheat beer, resolutely outside the norm. Its name, first, is a funny and clever allusion to all the acronyms used to designate styles nowadays: IRDA, for Infiniti [sic] Real Dream Ale.
But the real interest of this beer goes beyond the anecdotal. While the standard is around 5% ABV, this wheat beer has a total alcoholic strength of not less than 8% by volume. Audacious. Especially because it works terrifically well.
You don't feel the alcohol content. The main achievement is the taste. No banana esters, no clove. Instead, subtle flavors of Chinese Sichuan pepper and Vietnamese black pepper that remind us that originally, wheat beers had a piquant sharpness. The peppers, in this particular case, bring notes of citrus fruit and settle a very beautiful bitterness.
In the end, a remarkably balanced beer, using a neutral yeast to take better advantage of these beautiful tropical flavors (full-bodied but not in excess). This little marvel is from the Brasserie Gilbert's, founded in 2012 by Martial Vandamme — who works alone — in Rabastens, not far from Toulouse (Midi-Pyrénées region) (no website).
With such a product, I wish him every success. If you find this IRDA, don't pass it by!