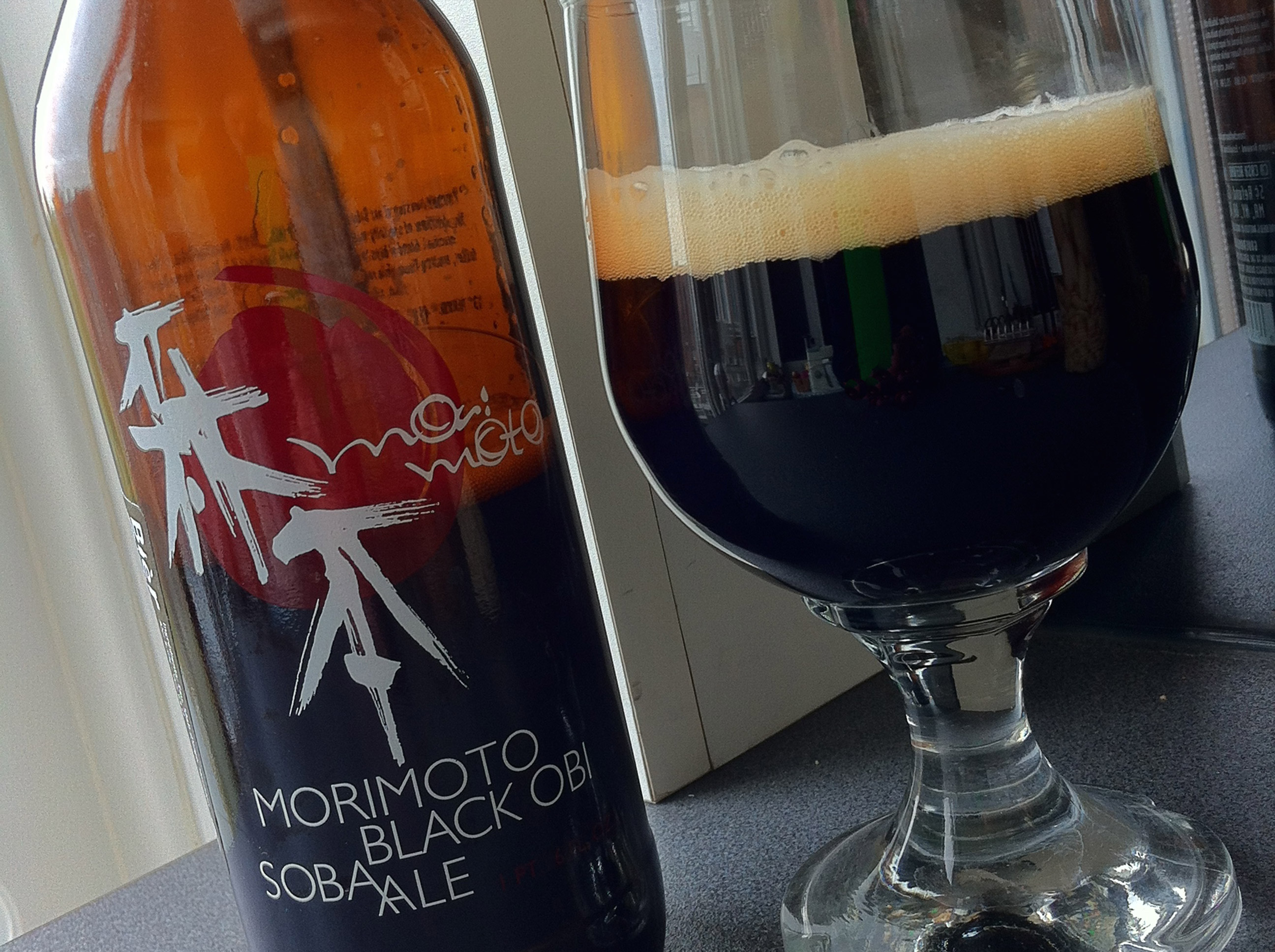 The World of Beers Likes the Words of Styles
It's a little odd to find, here and there, "Specialty Grain" as a style of beer. It seems to me that using oats or spelt, or even buckwheat as here, does not make the style in itself. The absence of an essential component such as hops resulted in a style — it's called cervoise. But the addition of another which is not (essential)… I think not.
Morimoto Black Obi Soba Ale is an American Black Ale which has the peculiarity of containing buckwheat (soba is its Japanese name) — a formula we recently encountered with Lancelot's Telenn Du.
I've just said American Black Ale, but in the last few years some would willingly say Cascadian Dark Ale… which may disappoint those who assert that this beer is a Black IPA. Yet we could make everyone happy by saying it's a BJCP 23!
BJCP means Beer Judge Certification Program, the style guidelines that serve as reference and are an authoritative tool. Category 23, Specialty Beer, is "explicitly a catch-all category for any beer that does not fit into an existing style category", and applies in particular to beers including "unusual adjuncts (e.g., oats, rye, buckwheat, potatoes)."
What says the brewery? Rogue Ales (Ashland, Oregon, USA, founded in 1988) calls this beer "Specialty Grain", and that brings me back to my original point. But you know what? I'll let it go…
The beer? 4.5% ABV, 43 IBUs, and a sweet and bready beer whose atypical ingredient, buckwheat, gives it all its personality because roasted malts are fairly light. Quite distinct, for sure, although it has all the characteristics of a porter, while lacking a little character. But worth trying, just as an aside.