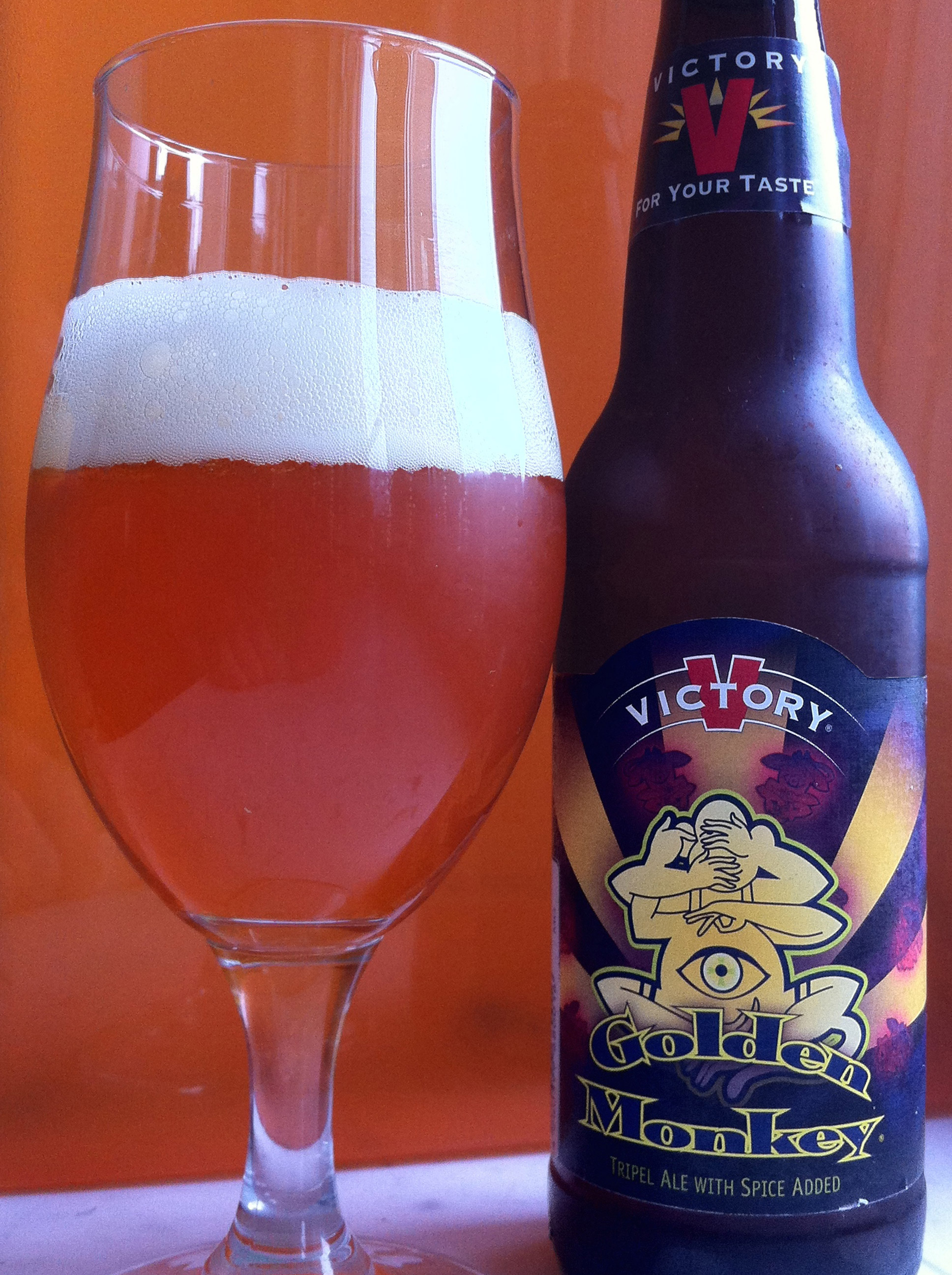 A Classic in Pennsylvania
We've had many opportunities to speak about the Belgian Triple ale style, a classic amongst the classics. A style quickly adapted or copied by the craft breweries. It was an obvious move.
An established beer, with complex aromas and flavors, is bound to attract young breweries' attention. What better exercise than confronting legends like Westmalle, St. Bernardus, Chimay or Watou? If you want to have any credibility, it's compulsory.
Victory Brewing Company, founded in 1996 in Downingtown (Pennsylvania, United States) has risen to the challenge with their Golden Monkey.
At 9.5% ABV, it's at the high end for the style. The deep gold-amber color and creamy appearance are respectful of the tradition. And, with moderate fruity esters and clove-like phenols, with a strong yeastiness and a spicy but sweet intensity, so is the ale itself.
Knowing how to copy is fine, but being inspired and personalizing is better. Victory Brewing has succeeded in terms of taste. Nicely floral (even tropical), a nice slight bitterness, nicely malted (a little to the detriment of the hops) and nicely honeyed, this Triple has a very beautiful presence in the mouth.
The personality? This beer is completely crisp; the dryness is remarkable and harmonizes what would might have seemed excessive (the alcohol content, the weakness of the hops). On balance, this is a great American interpretation, every sip of which reveals something new. Not everyone has that luxury.