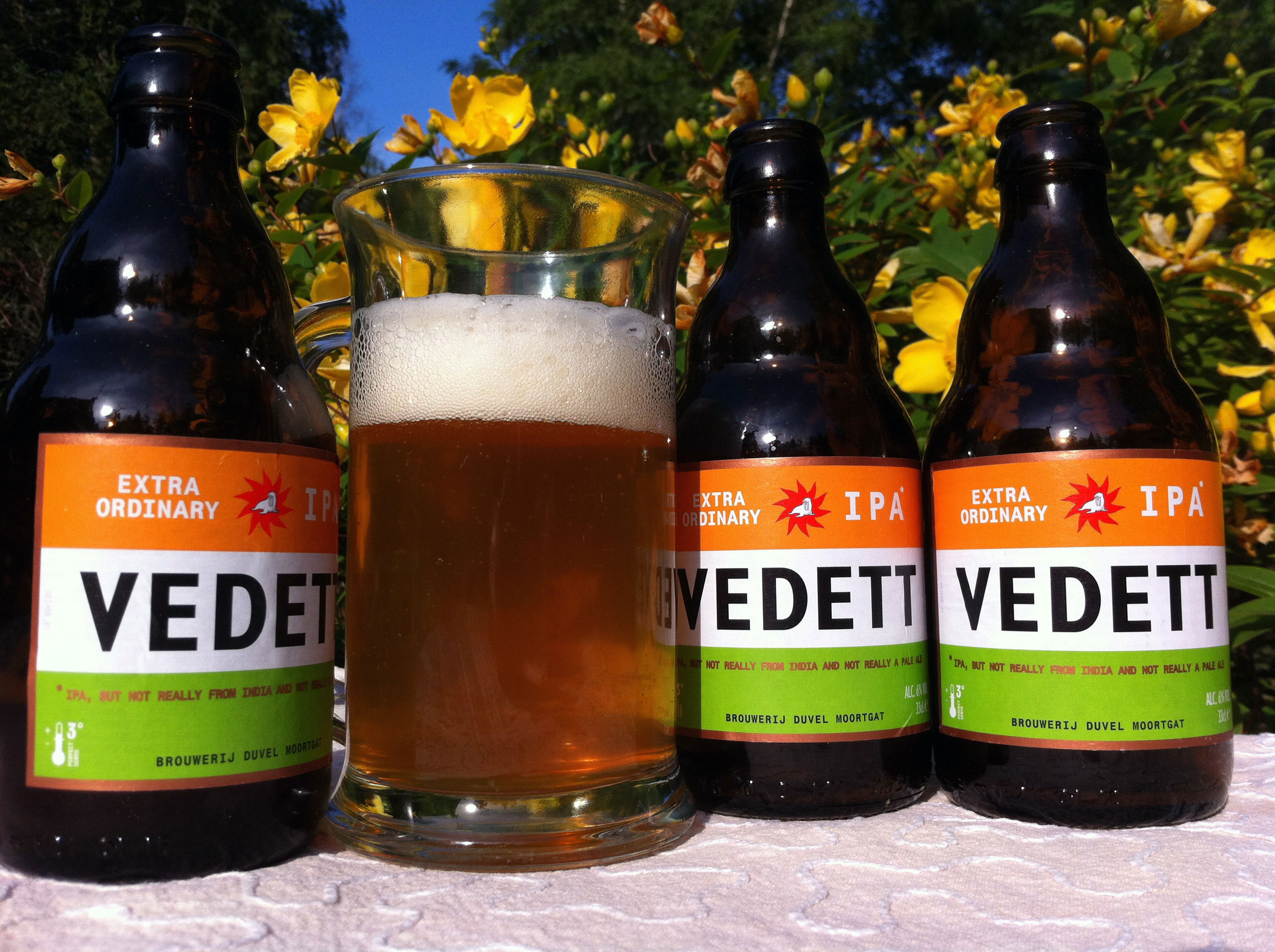 An "Extra Ordinary" IPA
I have a sneaking suspicion that Belgians are not really fans of IPA beers. Simply check the national discussion forums, or supply and demand in the bars, and you'll get a clear idea about that. To the point where you almost have to salute the courage of the few Belgian breweries that dare to offer this product in their range.
That is perhaps why Duvel Moortgat Brewery — Vedett's owner — named this IPA "Extra Ordinary"… It may have been unconscious, but it fits perfectly with the situation of IPAs in Belgium. Viven Imperial IPA has, however, succeeded in establishing an impressive reputation. Will Vedett IPA achieve that? We'll see…
Brewed with Cascade and Simcoe, and then dry-hopped with Centennial and Chinook, it has everything to please. But will it be enough? I seriously doubt it. Not because of this beer itself — which I would call a mellow IPA —, but simply out of habit, because of an almost hardliner nationalistic taste on the part of the general public. I hope I'm wrong.