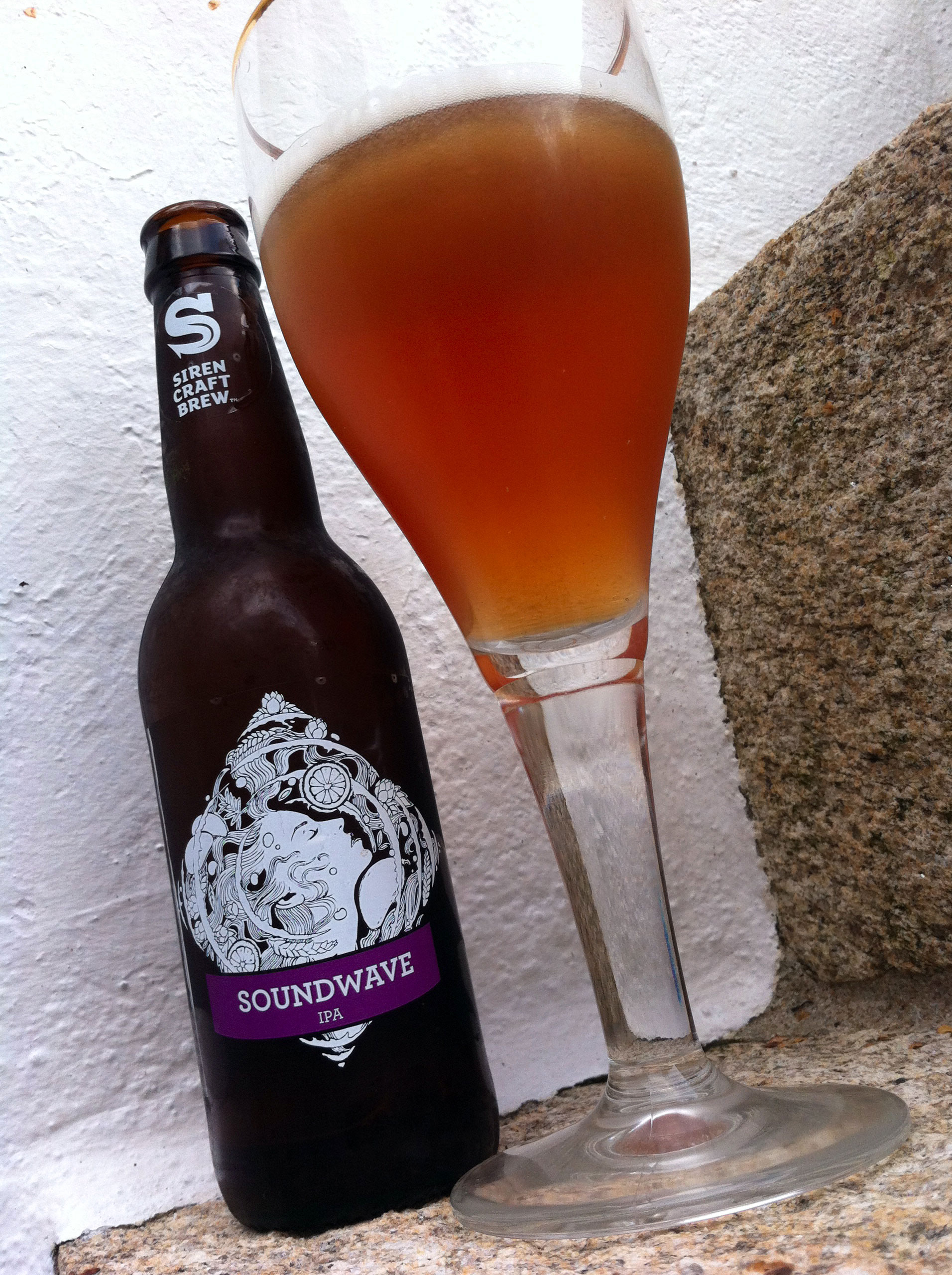 A Gem, by Siren
By the color, but especially from the first mouthful, we know that this Soundwave IPA hangs out near the West Coast. That doesn't mean that it comes from there. No, it's English, and I had never tasted an English IPA that's so American in its soul.
I mention the West Coast specifically because this beer (5.6% ABV), made by Siren Craft Brew (Finchampstead, Berkshire), is heavily hopped, ignores caramel malts, and has a complete lack of balance. It's very fruity, but in reality highly dry. So it's intrinsically in the spirit of WCIPAs, despite what its geographical origin might suggest.
It's smooth and astringent, bitter and sweet, with a soft carbonation, and is a veritable festival of hops (Citra and Amarillo, I think). To me it's a marvel, a complete success. A perfect sessionable beer!