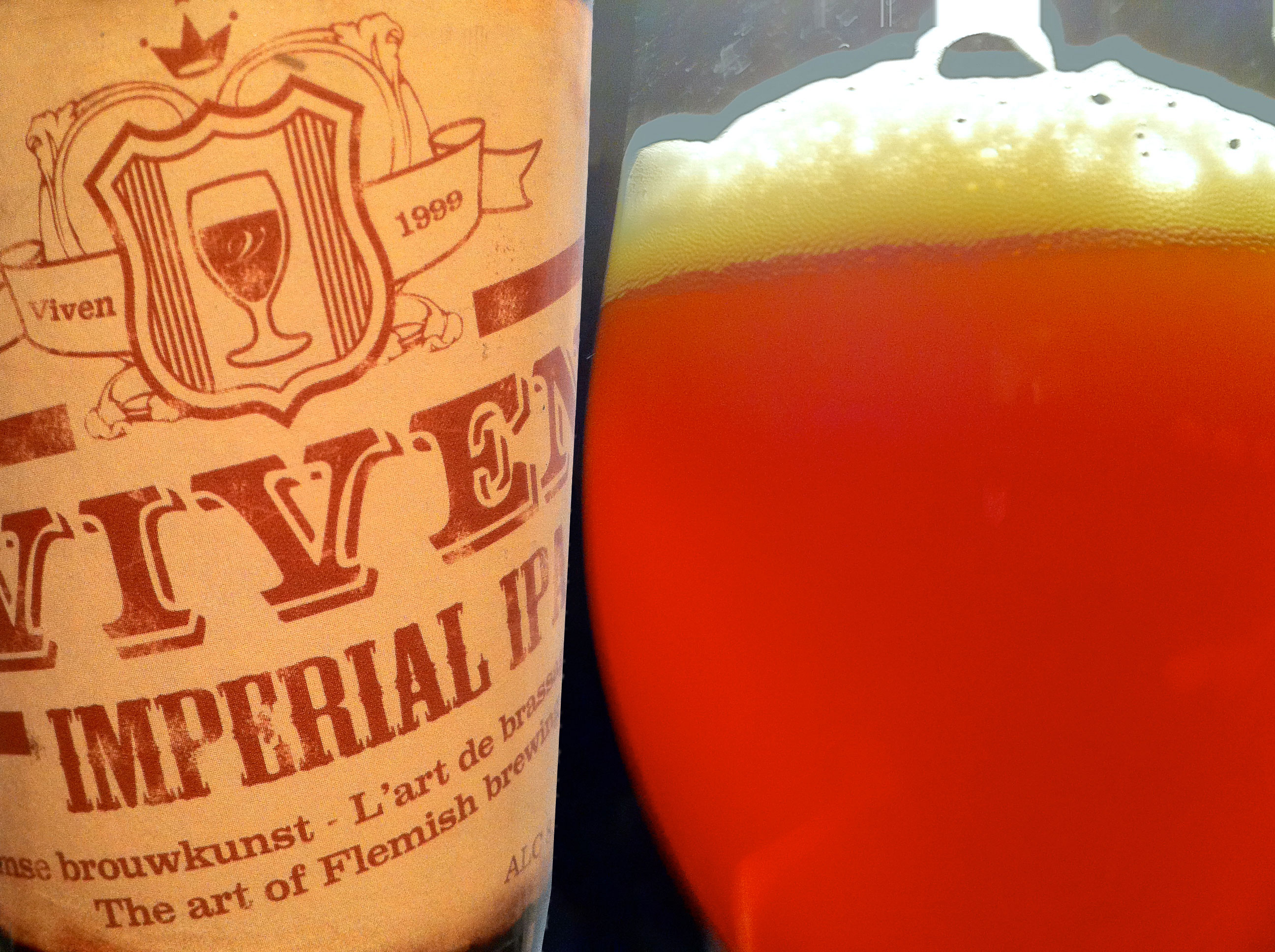 A Nice Interpretation of the IPA Style
Yes, the photo is a montage of two shots. And no, the colour has not been changed - it's simply magnified by the light. In this way, this beer of slightly brown colour reveals its beautiful IPA soul.
For a beer of this type, we are more struck by its bitterness than its aromatic magnitude. But this IPA remains perfectly balanced, with a clean malt profile and a steady presence of hops – here, Tomahawk and Simcoe. Nicely carbonated, soft and sharp at the same time, this Imperial beer is great. I ask for more!
The brouwerij Van Viven was founded in 1999 by Willy De Lobel; Tony Traen took over in 2003. It's located in Sijsele, West Flanders, Belgium.