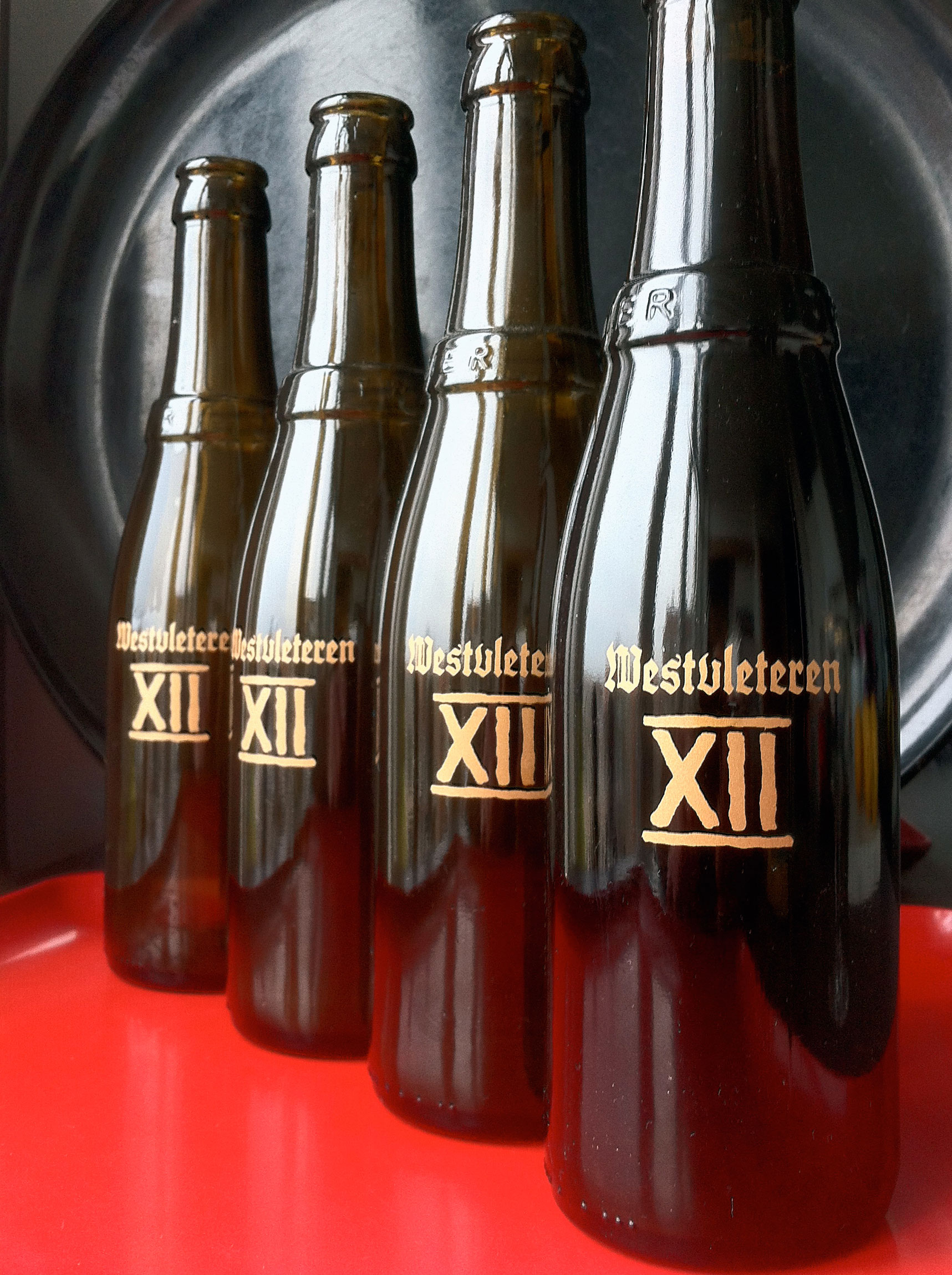 Westvleteren 12, Rare and Unrivalled Star
The Westvleteren Brewery was founded in 1838 inside the Cistercian Abbey of Sint-Sixtus, in Vleteren (West Flanders, Belgium). The monks of the Cistercian Order of the Strict Observance are called Trappists. A beer can be named "Trappist" only if its manufacturing takes place under their control. So, we have here one of the seven monasteries in the world that produce beer eligible to be labelled as an "Authentic Trappist Product" (ATP).
An Almost Unattainable Beer!
In spite of the success of its beers, this abbey decided in 1946 to stabilize production to 4,800 hl per year (125,000 USgal). That's still the case at present. In addition, the beer is only sold at the abbey. Therefore, it is necessary to make an appointment if one expects to buy some.
Originally, buyers were entitled to ten 24-bottle crates. Success and reputation reduced this number to five, then to three, and now to one crate – as has been the case since 2009 for Westvleteren 12. Thus there is a strong imbalance between demand and supply. And to maintain their monastic lifestyle, the monks refuse to adapt.
In this regard, take a look at the radical sales conditions. They're rather astonishing!
So, what we're dealing with is a treasure that deserves effort and perseverance on the part of those who live far from the abbey.
"What we need to live"
As the quote from Michael Jackson, the famous beer hunter, about this beer implies, we are approaching a kind of a beer nirvana. So it's no real surprise that RateBeer.com named Westvleteren 12 "The Best Beer in the World" in 2002 and 2007.
This unique beer – 10.2% ABV – possesses a dark-brown body. Its fine beige foam is fairly persistent. The aroma is complex, malty and sweet, with aromatic syrupy depths. On the palate, the flavours are rich and well-balanced, between sweetness and spiciness, with a long bitter cherry finish.
I don't know if Westvleteren 12 is better than its sister beer Rochefort 10, but I know I tasted here the very best… And what's sure is that these monks, in search for God, found mercy!