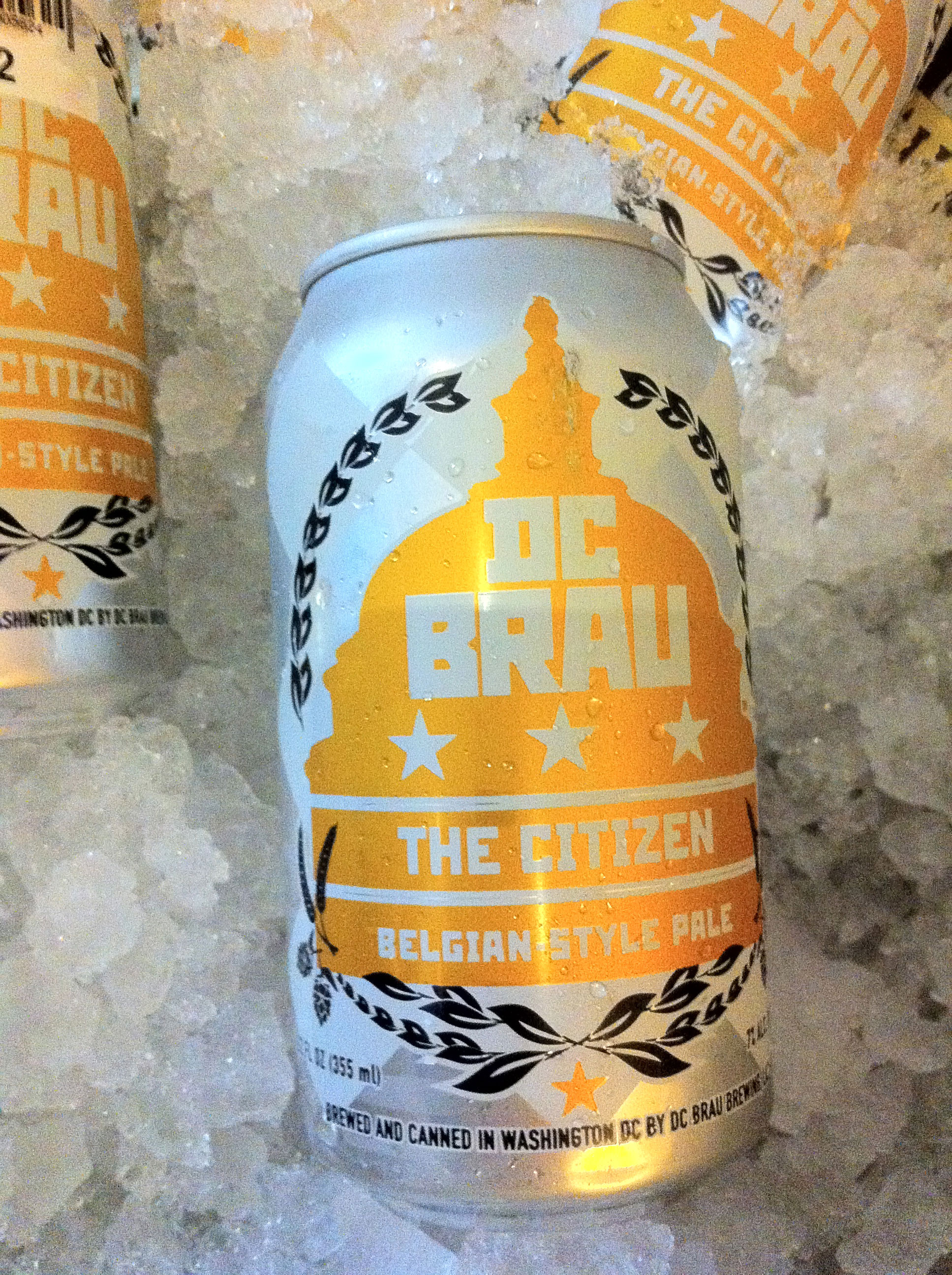 Vision of "The Citizen" by DC Brau
"Style: Belgian Pale - Colour: Light Copper - ABV: 7% - Serving type: Can - Availability: Year Round." Such is the summary on the DC Brau Brewing Company's Web site.
For the Americans, this is a Pale inspired by the Belgian Triple style. For the Belgians, this beer would not be called Pale, but something like "mixture of Ale and Abbey." Even if the latter word doesn't really indicate an accurate style, it points to aromas of malts, spiciness of hops, gravity of yeast, complexity of taste. This Citizen clearly walks the line of a Triple. Although all the expected flavours are very present, the mouthfeel is a bit thinner. Finally, it's a great curiosity for both sides.
DC Brau Brewing Company was founded in 2011 in Washington, D.C.