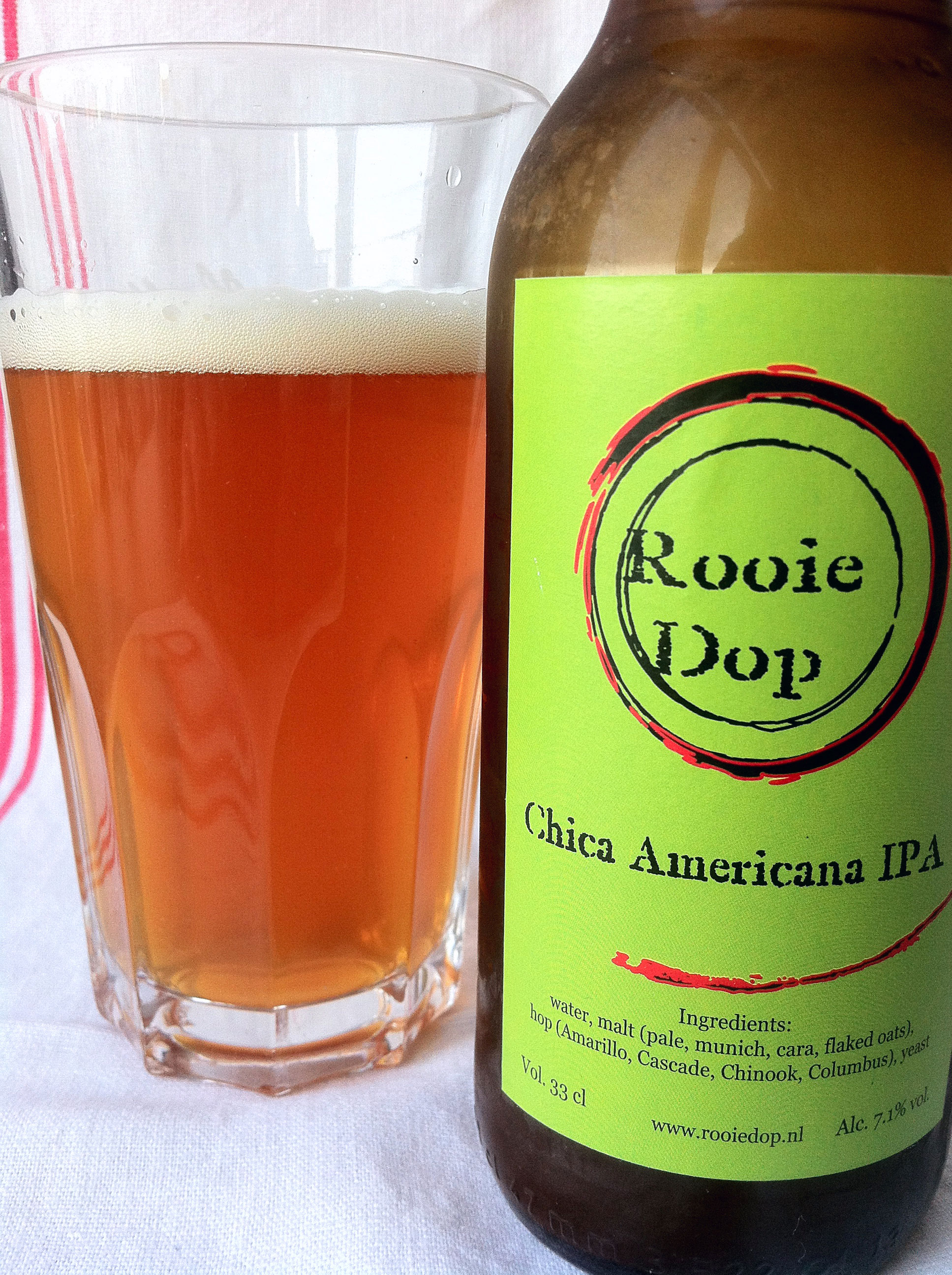 Dutch Chica Americana
The microbrewery Rooie Dop was recently founded (2012) by three friends in Utrecht, Netherlands. Just starting, Cees, Jos & Mark still entrust the admixture's operations to the Brouwerij De Molen. I quote the founders: "We love the aggressiveness of beers like American west-coast IPAs." So, they created one, gently called Chica Americana.
This IPA contains four varieties of hops clearly in the American mood: Amarillo, Cascade, Chinook, Colombus; and four malts: Pale, Munich, Cara, Oat. Poured, this 7.1% ABV beer gives off a fluffy head and releases fruity as well as salty flavours. On the palate, we feel a warming biscuit soaked in orange and toffee while the aftertaste is quite bitter. A very nice and highly respectable chica!