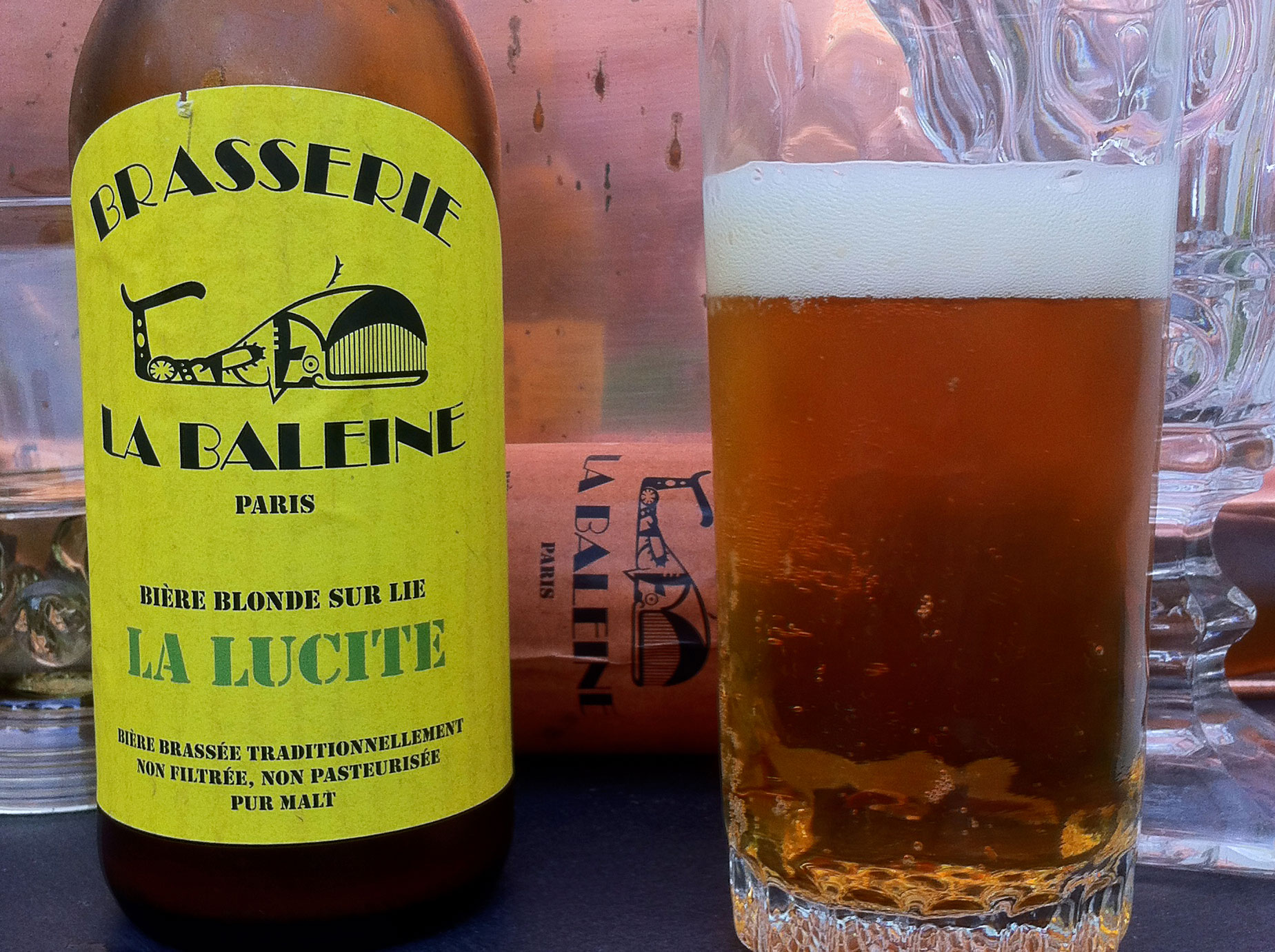 Parisian terroir
The phenomenon of microbreweries, which began in Britain in the late 1970s and spread to the USA in the 1990s, is now generalized and has become a new approach to brewing. In France, about ten industrial sites produce 98% of the beer, but microbreweries are springing up rapidly.
A certain weariness of standardized beers created a desire for original beers. As in the field of gastronomy, we want local products that relate to the idea of local heritage. Hence the often simple, almost rustic labels, which transmit this image — as is the case here with "La Lucite", from the Baleine microbrewery (Paris), founded by Bruno Torres in 2013.
This light blond (4.2% ABV) beer brewed from four malts is not too sweet despite its use of aromatic plants. A dry, fruity, slightly peated taste characterizes it. With a good body and a wheaty yeast kick, this delicate La Lucite is very easy to drink.