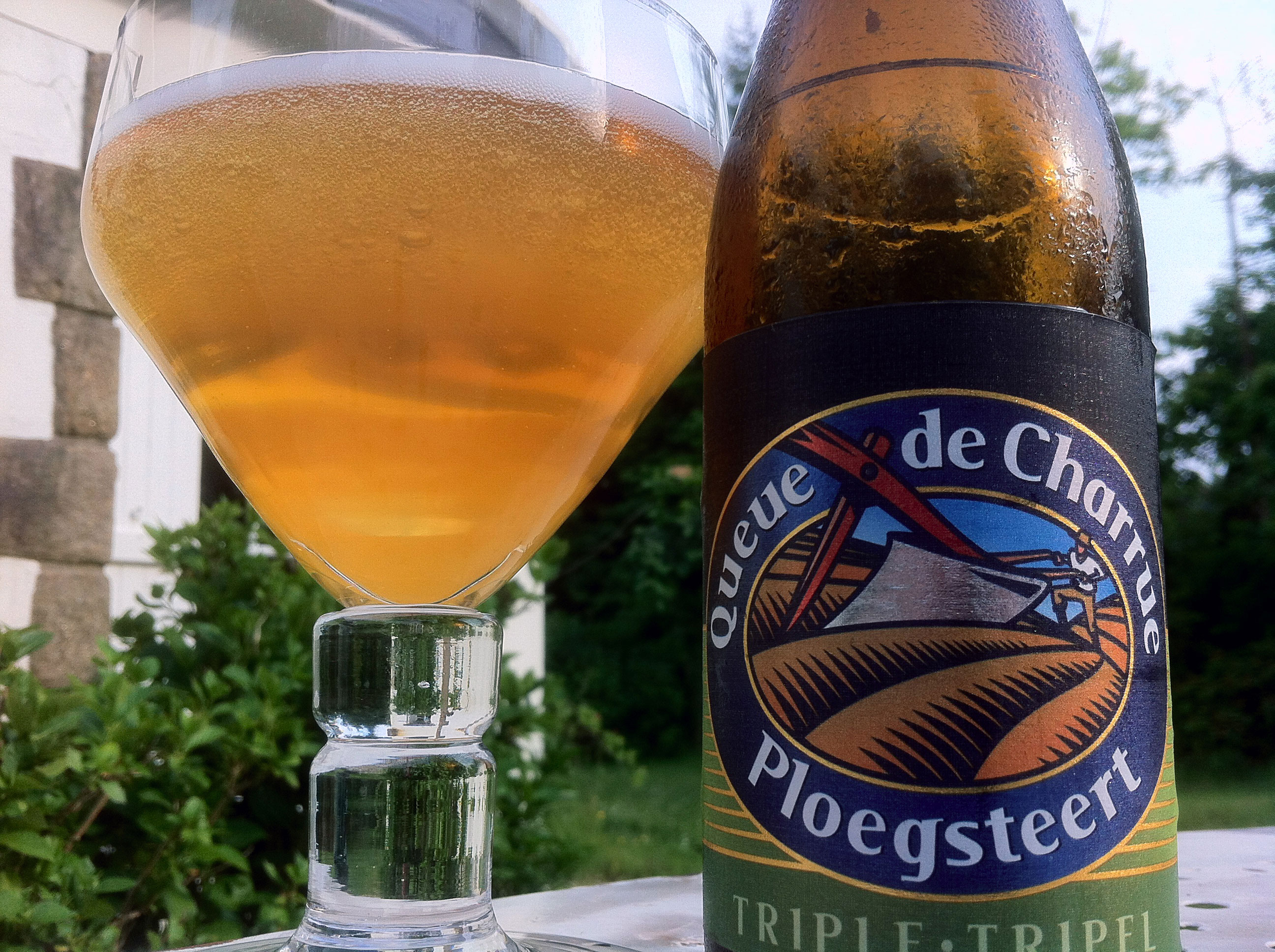 You Said Triple?
As has been mentioned, the designation Triple originally meant that this beer contains three times more malt than a Simple, reserved for the monks in abbeys. Commercially, this purely Belgian name has existed since 1956, and was then widely used with reference to the original gravity of a beer – basically: 3%, 6%, 9% ABV (Simple, Double, Triple).
The connotation is not inevitably religious anymore. This is not a Trappist or other abbey beer, but one from a lay company whose products are brewed by various breweries. The Brasserie Vanuxeem was created in 1906 and is located in Ploegsteert (Hainaut province, Belgium). Ploegsteert means "queue de charrue" in French, or "ploughshare" in English…
As for this Ploughshare – brewed by the Brasserie Van Steenberge – it's powerful, rather bubbly, with an aroma of glazed fruits and a slight sourness. In all, an attractive Triple.