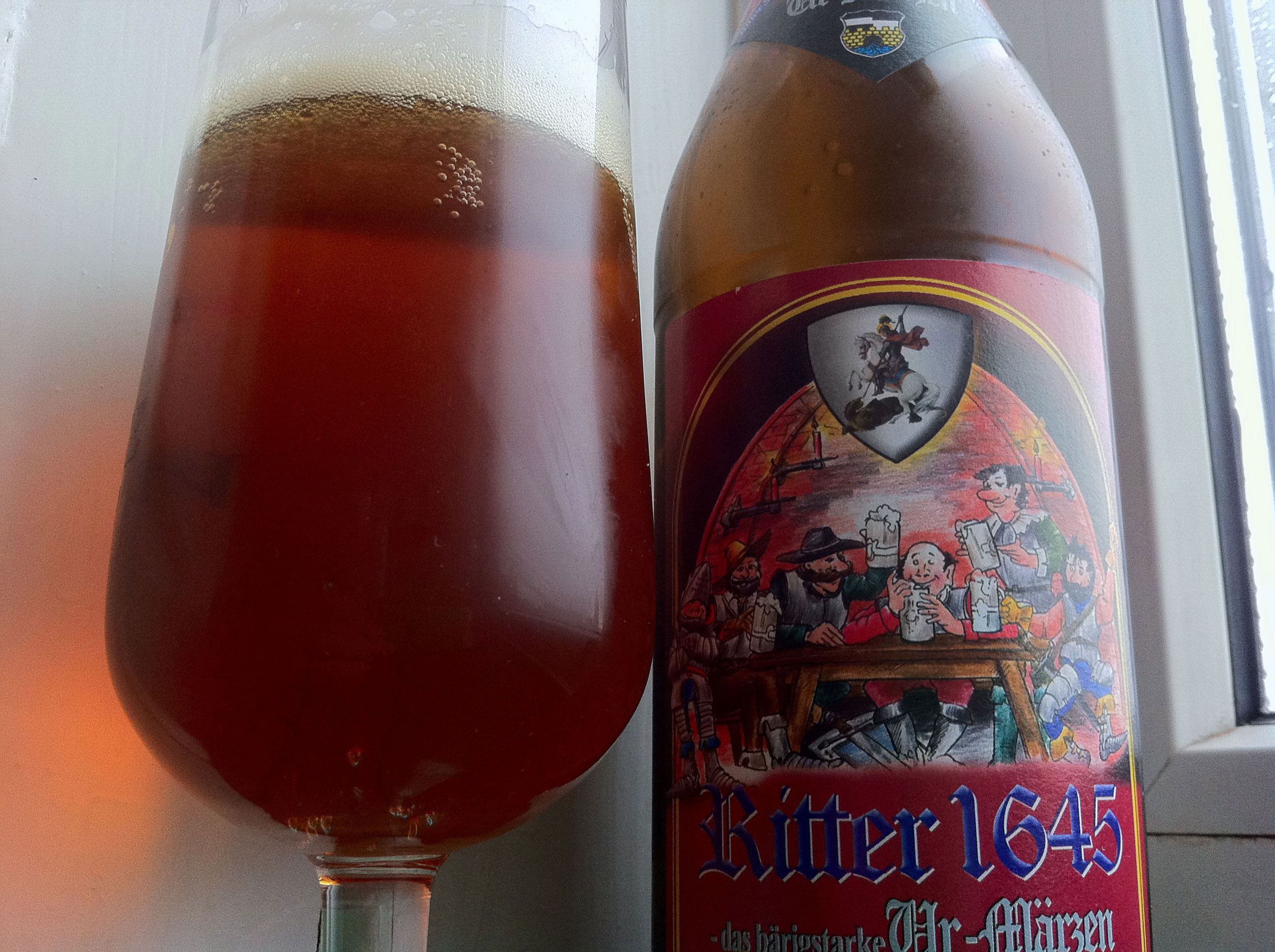 Since the 17th Century
The Ritter St. Georgen Brauerei — the "Knight St. George Brewery" — is one of the oldest breweries in Bavaria (Germany), already mentioned in 1645. Located in Nennslingen, its beers lay claim to the brand's motto, Fortes Fortuna Adiuvat: "Fortune Favours the Brave." And here, the brave is Dietmar Glossner, owner and master brewer.
This "Ur-Märzen" is a March Beer – an amber top-fermented beer, brewed between 29 September and 23 April, as prescribed by a Bavarian decree of 1553.
Firmly malted, slightly alcoholic (5.1% ABV), and a little roasted, this beer seems to have been conceived in the Oktoberfestbier style: easy to drink, but vigorous on the palate. It's slick, with an outstanding mouth-feel of caramel and cereals. And – often not the case – there's a nice sparkling of CO2.