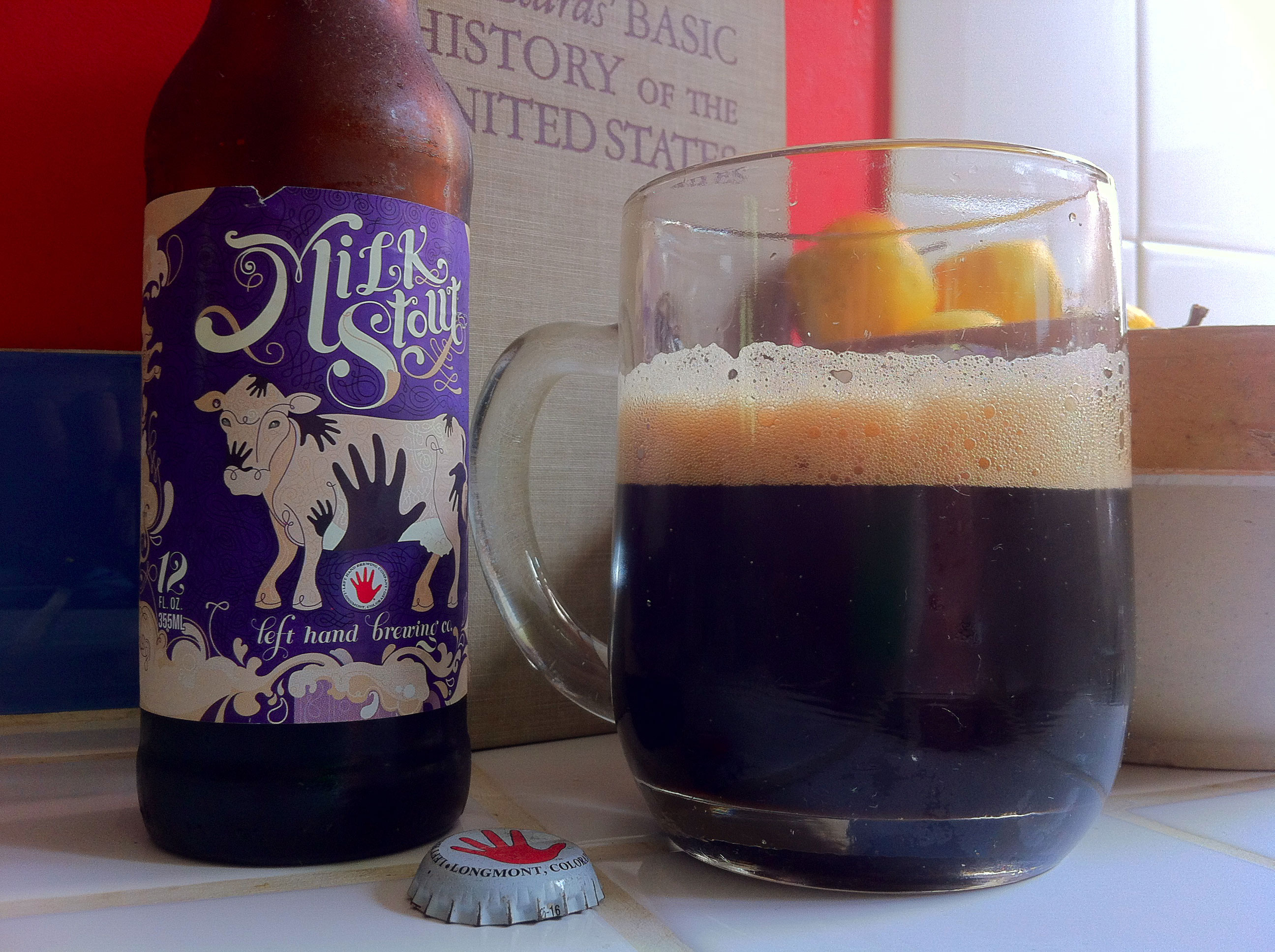 Milk Stout's Left Hand
Milk stout or sweet stout or cream stout is a stout that has unfermentable lactose – a sugar derived from milk – added. This popular English style has existed for more than a century. It was given to nursing mothers. And, even if that anecdote no longer applies, these beers have remained the same overall, though with less alcohol (this one is 6% ABV).
On the malt side, we find here Pale Two-Row, Crystal, Munich, Roast Barley, Flaked Oats, Flaked Barley and… Chocolate. The result is a full, malty body that can recall an espresso, with some lactic character. The single most striking feature is a super-smooth mouth-feel that alone is worth the price of the ticket.
Left Hand Brewing Co. emerged from a homebrewing kit in 1993, at the hands of Dick Doore and Eric Wallace. Based in Longmont, Colorado (USA), the brewery has been a success, growing in volume by 50% between 2011 to 2012 (50,000 US barrels).