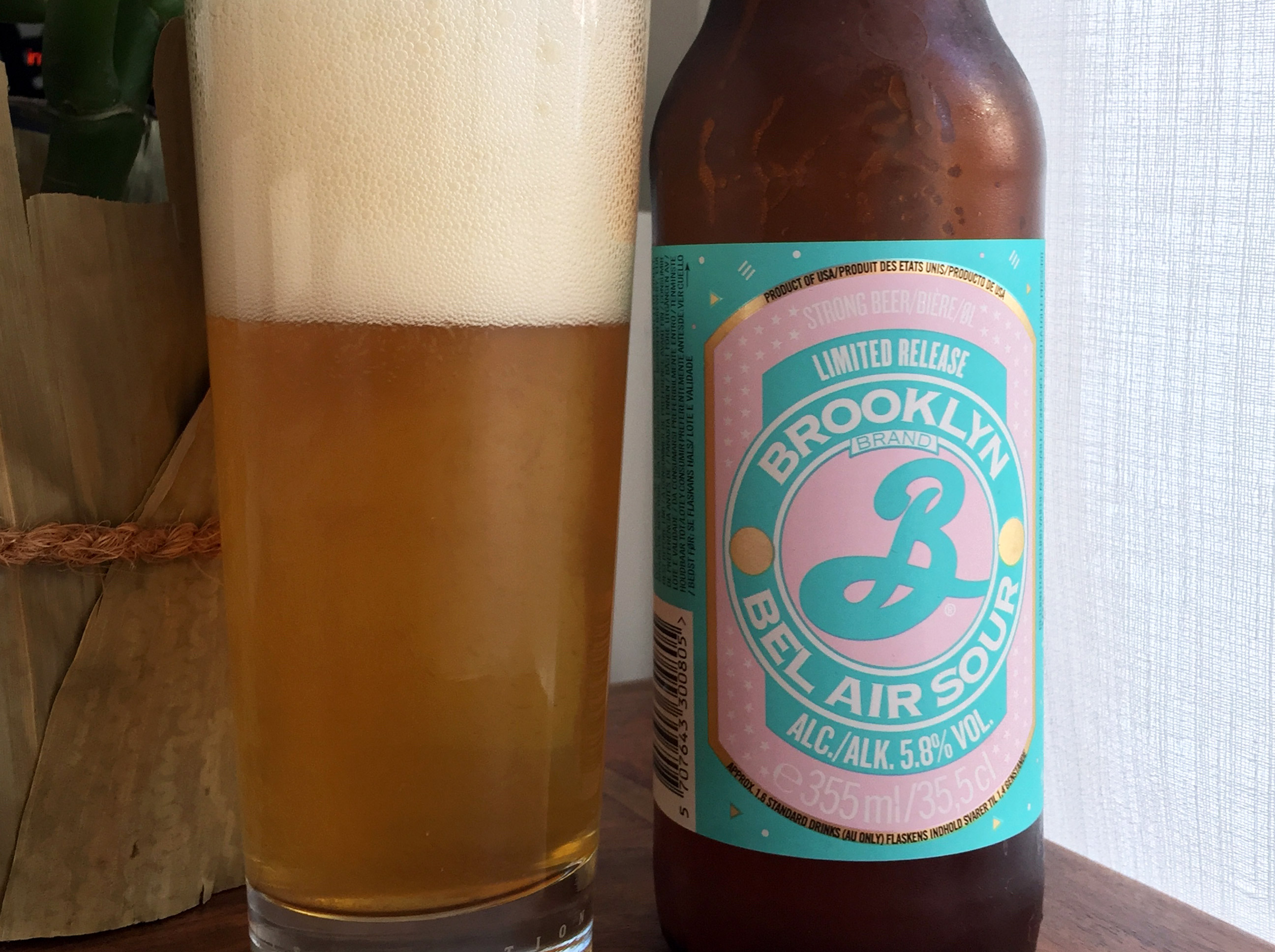 Wild But Under Control
Is it a style in itself? That's not so simple to answer.
We have gradually seen the designation "American Wild Ale" appear. A name, a designation, a category that has not been officially recognized until today and is often relegated to the catch-all category "Specialty Ale."
I quote the free encyclopaedia Wikipedia: "American wild ale generally refers to beers brewed in America using yeast or bacteria in addition to Saccharomyces cerevisiae for fermentation. Such beers may be similar to traditional beers such as Lambic and Oud bruin, and are typically fermented using a strain of brettanomyces for part or all of the fermentation."
But all of this remains very generic. Indeed beyond that definition, which gives us what seems to be quite an accurate idea, an American Wild Ale can be light or dark, hoppy or malty, strong or sessionable, barrel-aged or not. Which remains – let's face it – extremely broad.
So here is the 5.8%-ABV Bel Air Sour from the Brooklyn Brewery, founded near New York City in Williamsburg (Brooklyn) in 1988 by Steve Hindy and Tom Potter. A beer that allows you to "get acquainted" with this non-style category…
A very fruity beer, a little wild and tart rather than sour, very "quaffable" when the weather is warm. A very nice beer, but it's not certain that it's as wild as its category suggests. Probably more à la mode than really wild. Your turn to judge.