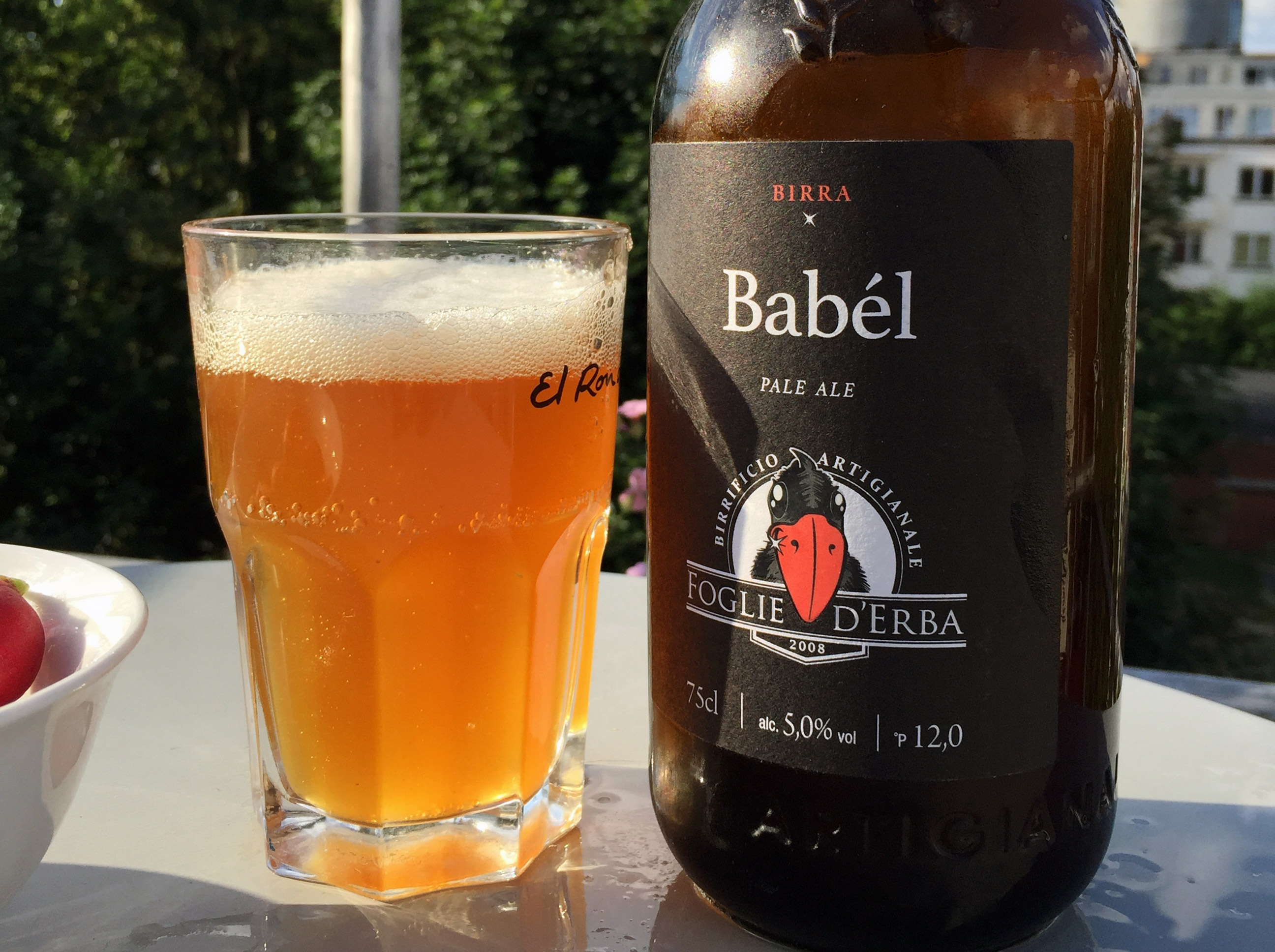 A Babel from the Friuli Region
While doing some research on this beer, called Babél and produced in Italy, I found that most specialized websites reference it as an "American Pale Ale." And I don't hide the fact that surprised me.
I first checked the label: "Pale Ale." A generic term, very generic, it will be admitted.
What counts most, dear reader, is tasting (I suppose we all agree on this point.) You will have guessed that I do not quite agree with this "American Pale Ale" title.
It takes a few sips for the palate to understand that we are dealing here with a much more European beer. And an extra sip to get closer to England. Because, indeed, your taste buds have alerted you: This 5%-ABV beer is a Bitter.
A Bitter, or an English Pale Ale… according to some they're not exactly the same thing. One has more esters, the other has less carbonation, etc. I agree.
I especially want to draw attention to this surprising and excellent Italian beer produced by the Birrificio Foglie D'Erba (Forni di Sopra, province of Udine), launched in 2008. And I would even say, once again an Italian beer that's a great value.
Yes, a great English Pale Ale; tart though soft, a bit sour, very refreshing, and highly drinkable with a remarkable balance between malts, hops, and yeast.