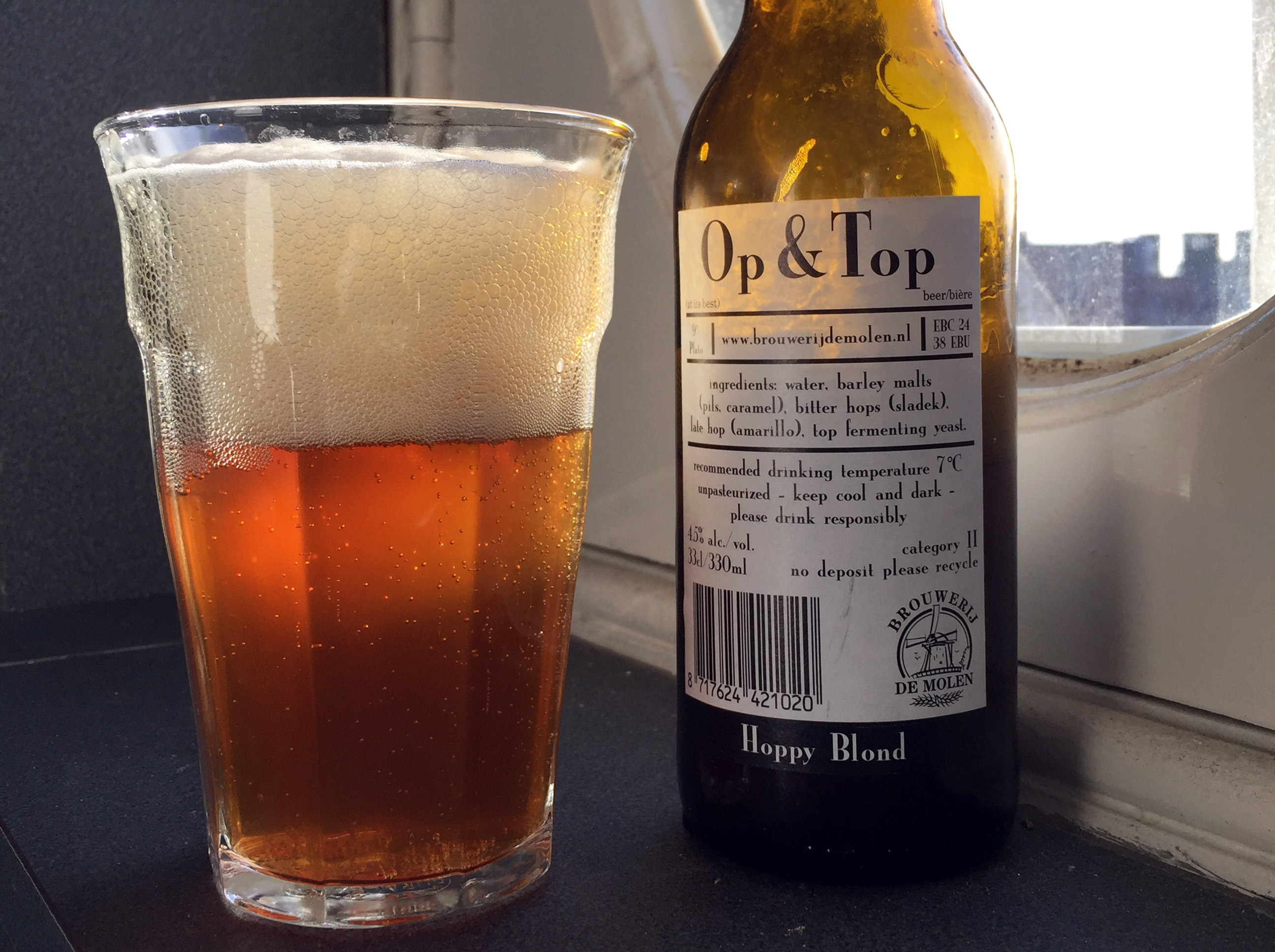 Op & Top, and You're Fine
Here is a beer that I tasted with some friends — a 4.5%-ABV and 38-IBUs beer, with Pils and Caramel for the malts, Sladek and Amarillo for the hops. A hoppy blond session bitter ale.
It comes from one of the best breweries in the world, as ratebeer calls it. I'm talking about the Brouwerij De Molen — in fact a brewery, distillery and restaurant —, founded in 2004 by Meno Olivier in an old windmill built in 1697 (Bodegraven, province of South Holland, Netherlands).
For years this brewery has been ranked among the best in the world, and for years it's been accumulating awards and recognition from the profession. So there was little chance of stumbling onto a disappointing beer.
And indeed this Op & Top is excellent. "A beer of admirable length and perfectly balanced in terms of sweetness and flavour" said the first taster. "Really interesting," said the second, "a strong American influence with citrus hops, some pine & the odd tropical fruit." "A medium body, a dry texture, a soft carbonation, but especially a very easy going beer" said the third.
I absolutely agree with all this. And I shall add that this beer is a perfect example of what Amarillo is capable of bringing with dry hopping. This hop is really remarkable, with a distinct quality of "orangeyness" that we find here.
One to taste. To taste absolutely.