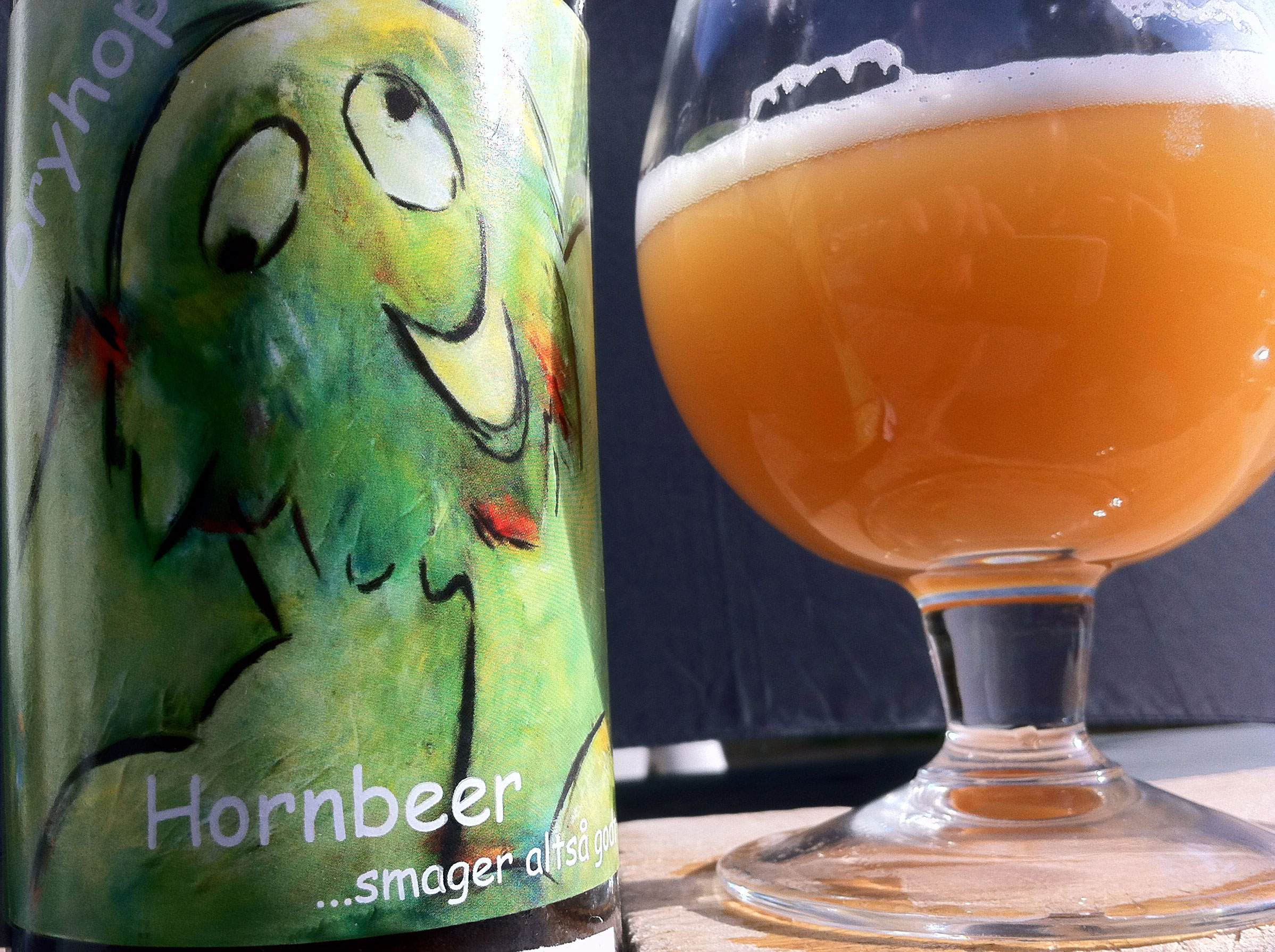 When an American Hop Travels
The Dry Hopping technique is a way of enhancing the hoppy aroma without increasing the bitterness. Flavor and aroma come mostly from volatile oils, which are largely lost during boiling. So, after the first fermentation, when the mash has been cooled, the brewmaster adds the hops to the fermentation tank or directly to the keg, and lets it steep for several weeks.
Needless to say, this operation deserves fine hops. Here, the Hornbeer Brewery (Kirke Hyllinge, Denmark) has used a single hop: Amarillo — nicknamed "Super Cascade" for its intensity.
Between lager and IPA, this Danish Dryhop is like diving into a swimming pool of hop-smelling citrus fruits! It's a very special taste – a little dry, juicy, which nevertheless leaves some space for a honeyed maltiness up front. A nice curiosity!