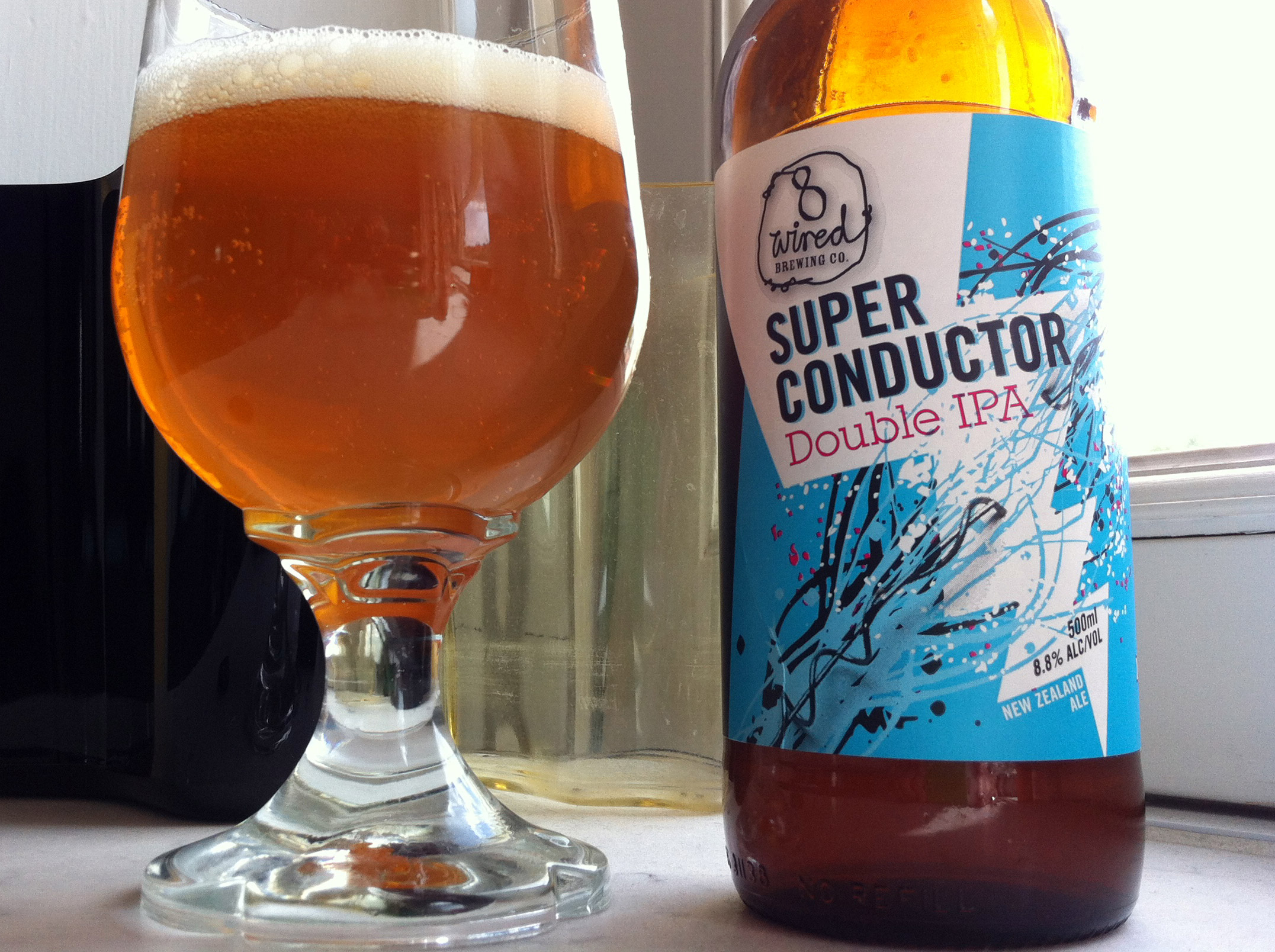 What a Tasty Brew!
As seen on two earlier occasions (see here and see here), the 8 Wired Brewing Co (Marlborough, South Island, New Zealand) was founded in 2009 by Søren Eriksen. This Dane is a former poker champion who turned brewer, and decided to "go pro on the hobby." He and his wife Monique started 8 Wired as a gypsy brewery, as it currently remains.
Let's talk straight: this "Super Conductor Double IPA" is simply outstanding. With a strength of 8.8% alcohol, and with an IBU of 88, this beer has perfect balance — and not just due to the combination of numerals…
The body is really bone-dry; however the beer as a whole is in the best of moods. Fruity hops and sweet malts move hand in hand to deliver a prototype for a great DIPA. The length on the palate is outside the norm, and leaves you asking for more. Yes, as soon we finished it, we wanted to taste this fresh, massively hoppy, subtly malted, tropical and powerful Super Conductor again. But be careful, it turns your head!