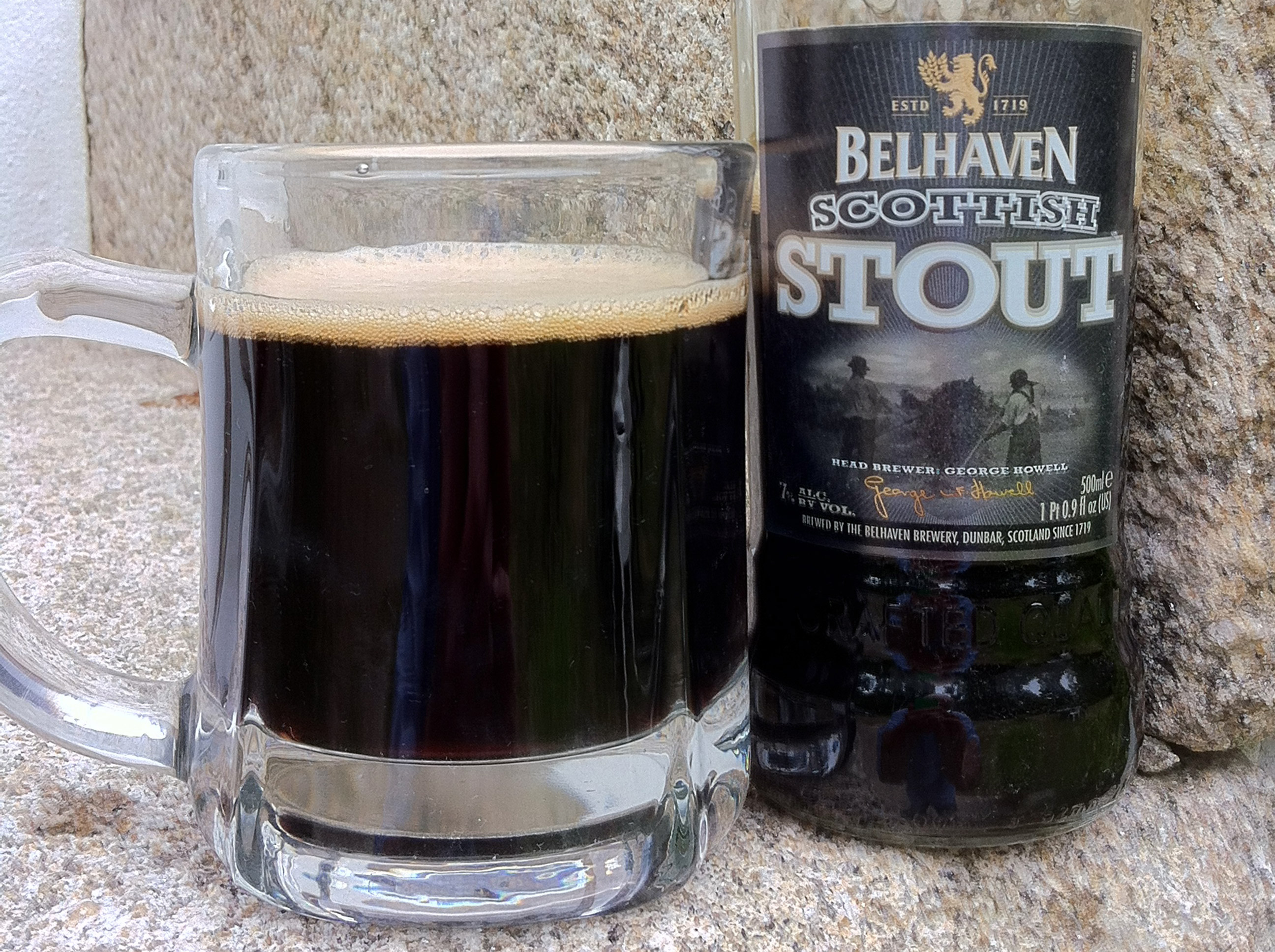 Scottish-Style for the Entire Stout World
According to the historian Merryn Dineley, beer has probably been brewed in Scotland since the Bronze Age. A country of strongly established traditions, Scotland cultivated the art of beer very early — at the beginning of the 16th century, Aberdeen had over 150 brewers. In the 18th century, the land of the thistle could be proud of its several global-scale breweries.
Among these, the Belhaven Brewery was founded in 1719 near Dunbar, the very year when that city imposed a local tax on brewers to finance civic improvements (which is quite explicit proof of their success).
This historical brand produces ten beers, including this stout, awarded a Platinum Medal in 2008 by the Beverage Testing Institute.
Blended of triple malts, this almost opaque black strong stout (7% ABV) is actually much softer than might be supposed. Coffee and chocolate are up to expectations, but the true backbone of this beer is a nice, long, fruity acidity. The taste is very subtle. Rich and a bit sweet, this only slightly bitter stout becomes oily after a surprisingly fresh start. And for once — and what attracted me —, no addition of vanilla, but rather a grainy, bready, nutty flavour typical of Maris Otter malt.
No doubt but that this Scottish Stout is a very pleasant companion.