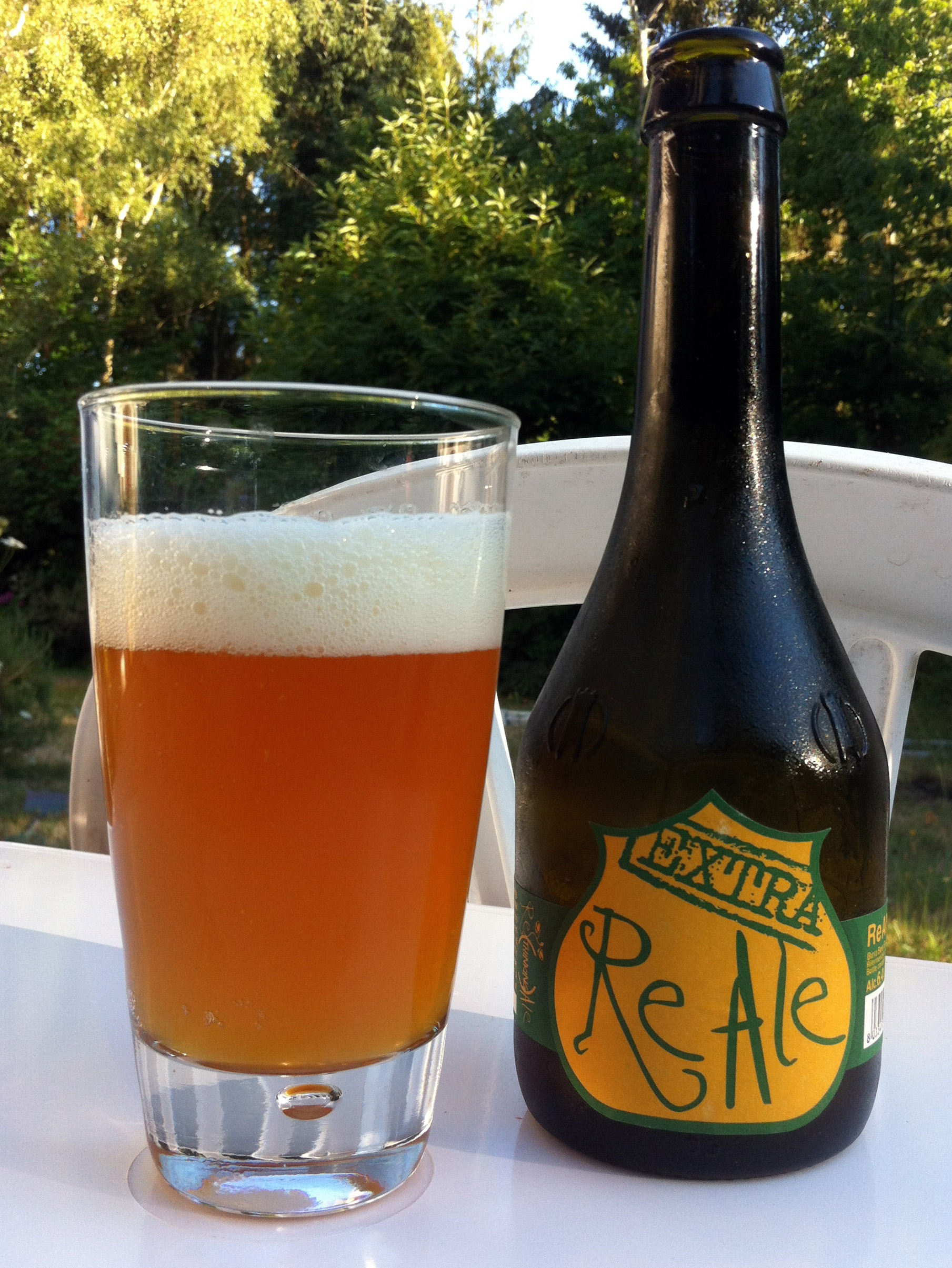 Well-Named ReAle Extra
Borgorose, a small village in the province of Rieti (Lazio, Italy), located 70 km (43 mi) from Roma, was home to the birth of the Birrificio Birra Del Borgo in 2005. Trained in biochemistry, the founder, Leonardo di Vicenzo, had previously practised homebrewing for fun. But we know how that leisure activity can generate vehement professional passions. Di Vicenzo has not escaped…
And that's an excellent piece of news since, again, Italy's production sets a high standard. This ReAle Extra (6.2% ABV, 75 IBU) is indeed absolutely not disappointing. Quite the contrary: It's a complete success (the Italian brewers definitely have a sense of taste and smell, probably inherited from their wonderful gastronomy).
This beer is announced as an "American Pale Ale" by the brewery's website, but I agree with the many comments that define it as an IPA. And from the first sip. Clearly, "Extra" here means extra hopped: Amarillo, Cascade and Styrian Golding vie for the limelight for a hoppy fruity bitterness.
That said, it's a kind of hybrid IPA, a little bit Belgian, a little bit American, and finally well malted (Pilsner, Munich, and Crystal) with caramel and honey notes… but only for a few moments, since this beer is in fact particularly  dry — though not excessively so.
Yes, that's the key word here: dry. ReAle is an extra dry hoppy pale ale. IPA fans have to try it, to know the kind of difference these amazing emerging brewers from the Boot are able to deliver.