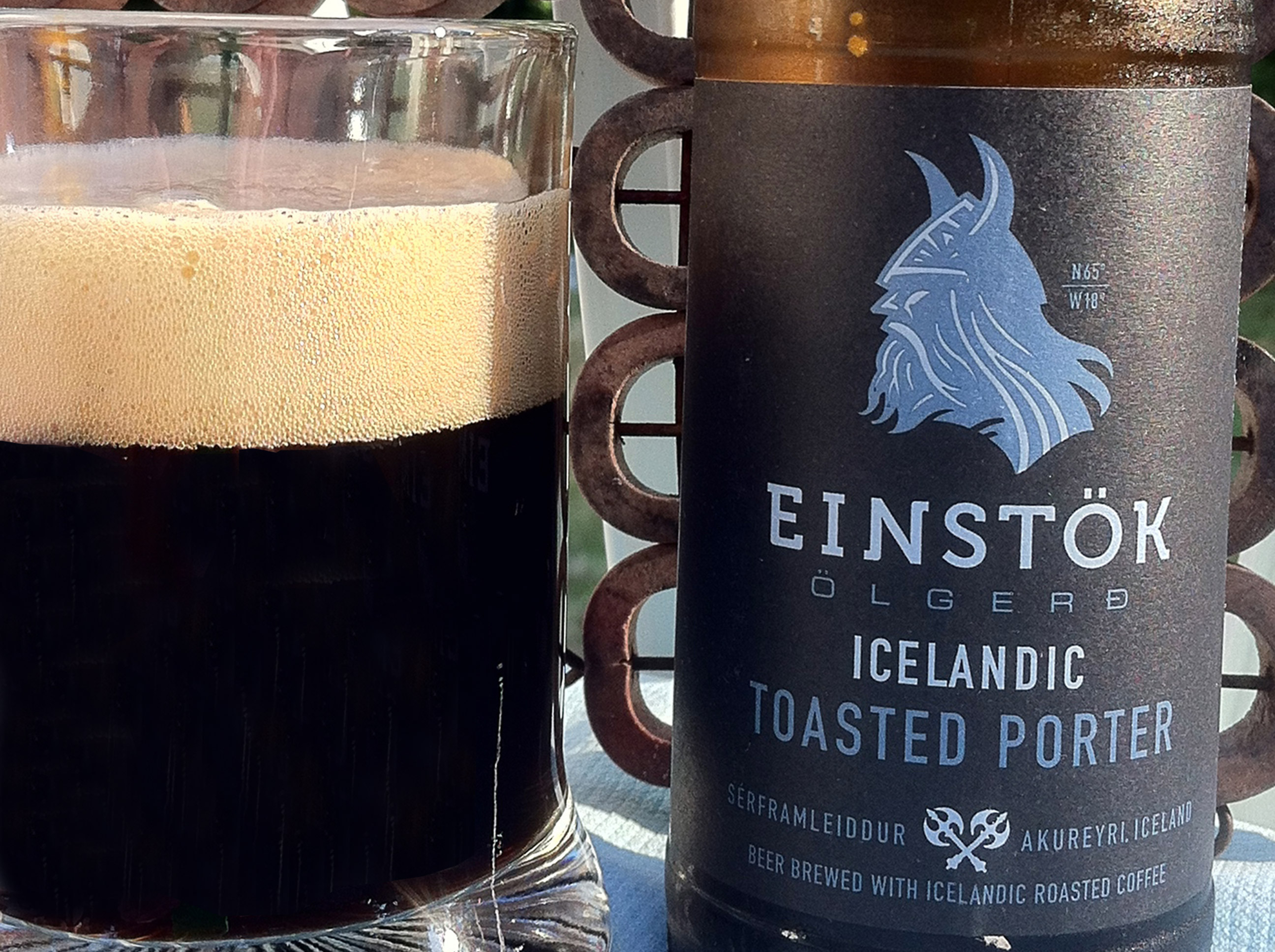 From the Land of Ice
With regard to beer, Iceland has a rather paradoxical history: The drink was banned from 1915 to 1989. During this period, it was simply illegal to drink beer. Not exactly ideal conditions for maintaining a positive relationship to the product or preserving know-how… Nevertheless, the country has a number of breweries.
Located in the port of Akureyri, just 60 miles south of the Arctic Circle, Einstök Ölgerö distributes five beers, among which is this Icelandic Toasted Porter. With unmistakable clarity, this 6%-ABV beer is intended for "dark beer drinkers" — it's a masterpiece of opacity.
In my opinion, what we have here is a good example of an American Porter; that is to say entirely directed towards blackness and flavours.
This beer is an ode to malt (lager malt, Munich malt, chocolate malt) and to its kilning, which ensures the aromas. Toasty, indeed, and with trace of smoke (and even salt), this porter walks a line between chocolate and coffee. Adequately carbonated, rather smooth and chewy in the mouth, but with enough bitterness, it's a very tasty brew. A nice deep roasted malty beer which will delight connoisseurs.