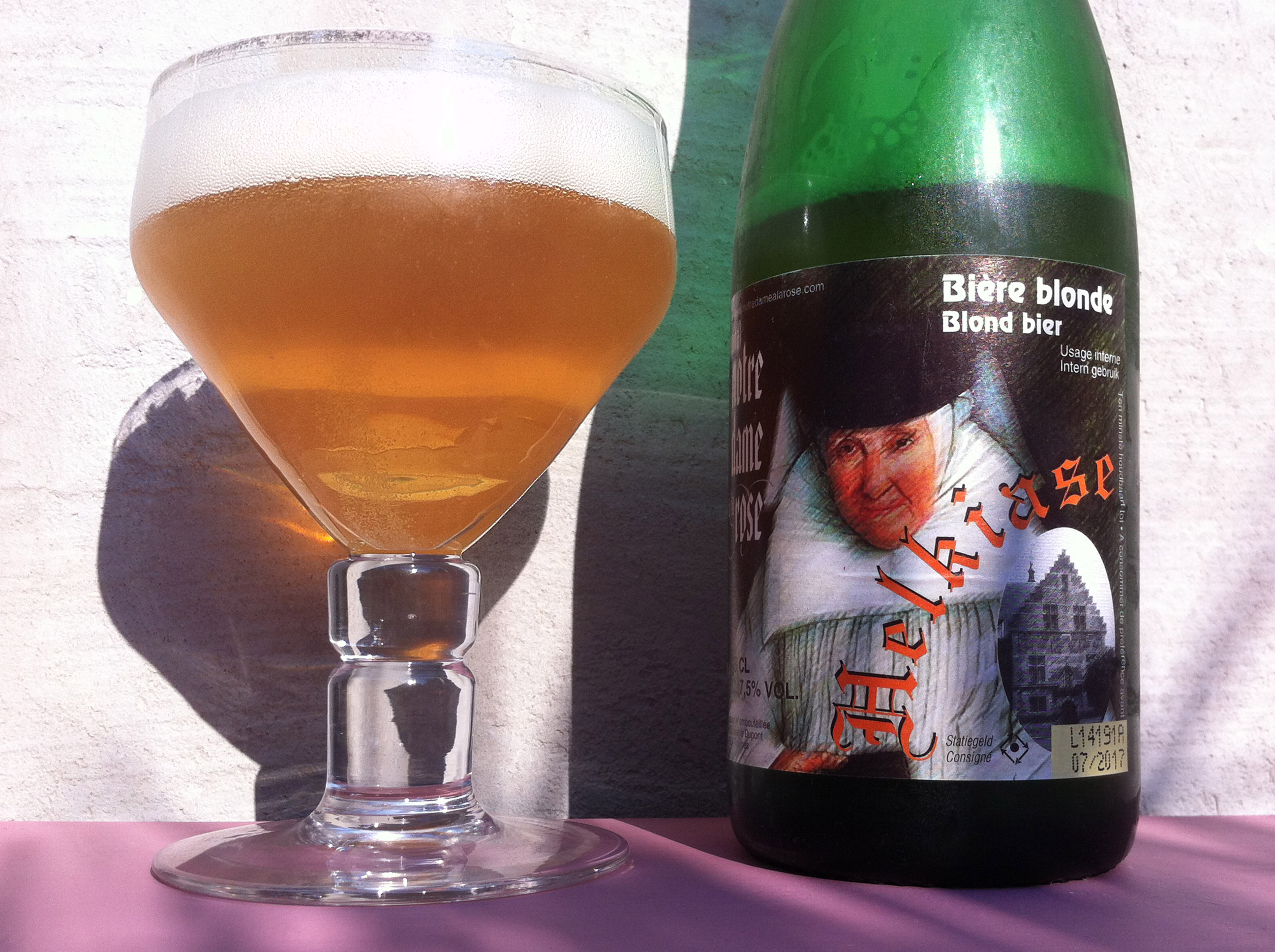 Who Knows Helkiase?
Initially, it was a cultural visit. I hadn't gone out for a beer, but to discover the ancient hospital of Notre-Dame-à-la-Rose, a true architectural marvel built in the 13th century (in Lessines, province of Hainaut, Belgium).
The tour is quite well thought out: There's a bar in the courtyard, next to the old medicinal garden. The hospital is only a museum now, but it still takes care of its visitors… The proof: It offers its own beer, Helkiase (the name refers to a powerful antiseptic, marketed as far as the USA until 1930.) It's such a local beer that neither ratebeer nor beeradvocate have knowledge of it.
Yet this 7.5%-ABV beer deserves to travel as far as the old drug did. It's a beer to discover. This so-called (in Belgium) "thematic beer" is a blond which presents some characteristics of a triple, with a "relatively low" rate of alcohol.
Rather fruity, resolutely hoppy, averagely bitter, dry and astringent on the finish, Helkiase is in fact brewed by the Brasserie Dupont (Tourpes, province of Hainaut). And once you learn that, the quality of the product becomes understandable: The brewery is the creator of such beers as Moinette, Saison Dupont, and Bons Vœux, no less! And Helkiase fully justifies the fame of Dupont.