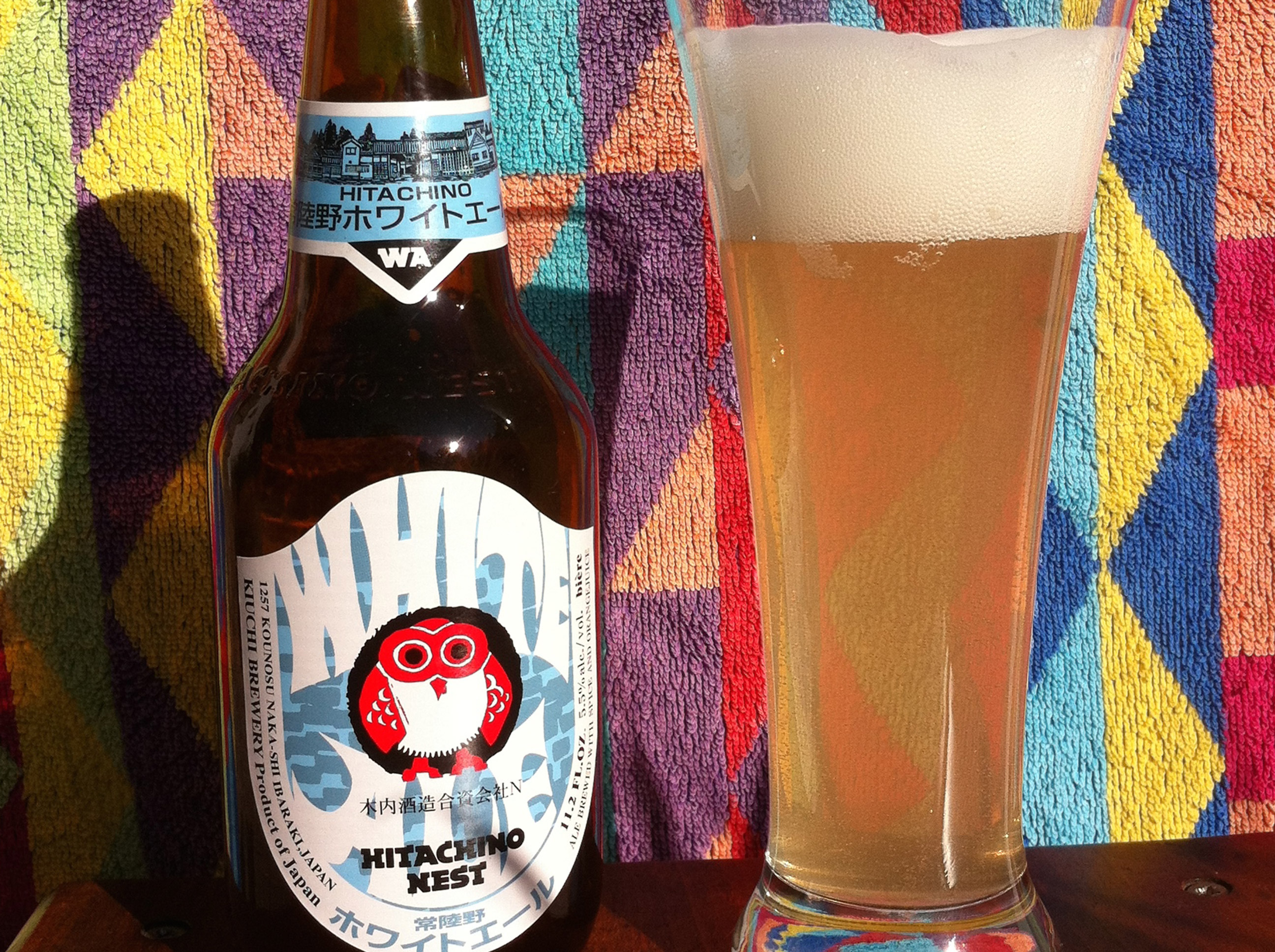 From the Land of the Rising Sun
When we think Japan, we think sake. And yet…
Japan has known beer since Dutch merchants introduced it in the 17th century (essentially reserved for their nationals). But it was really introduced only at the end of the 19th century, when the first Japanese beer was brewed and sold.
Today, there are over 200 microbreweries in the country, still in the shadow of four giants: Asahi, Kirin, Sapporo, and Suntory. (This year, Sapporo announced the release of a "craft" range.)
The Kiuchi Brewery (Naka, Ibaraki Prefecture) has been in existence since 1823 as a sake producer, and since 1996 as a brewery, under the name Hitachino Nest Beer.
This White Ale (5.5% ABV, 13 IBU) made with Lager and Wheat malts, Perle and Styrian Golding hops, contains nutmeg, coriander, and orange peel. It's announced as being of Belgian style. For the style (not as good as the corresponding German one, to me), it does well.
Medium-bodied and slightly cloudy, this ale nearly reminds one of a Saison. It starts smooth and finishes medium-dry. The kind of beer for a hot summer day (and certainly to try with sushi, of course). In any case, more than a simple-fun beer, this very savory White offers a splendid long finish that attests to its quality.